SureStore
A new website and customer platform for UK based self storage business
SureStore are a Self Storage provider with 12 locations in the UK. They are one of the major leaders in the market, and were in need of a new website that would help them continue ranking well in search engines. Their team also needed a new CMS that would allow them to easily edit website page content, especially for their marketing teams running campaigns every month.
Not only was the public-facing website to be redesigned, but they wanted to create a new platform that would offer existing tenants a way to view, manage, pay for or cancel their storage units. This new platform would also allow their team to reduce costs associated with tenant management.
Role
Website Design, Responsive Design
Timeline
Feb 2020 – June 2020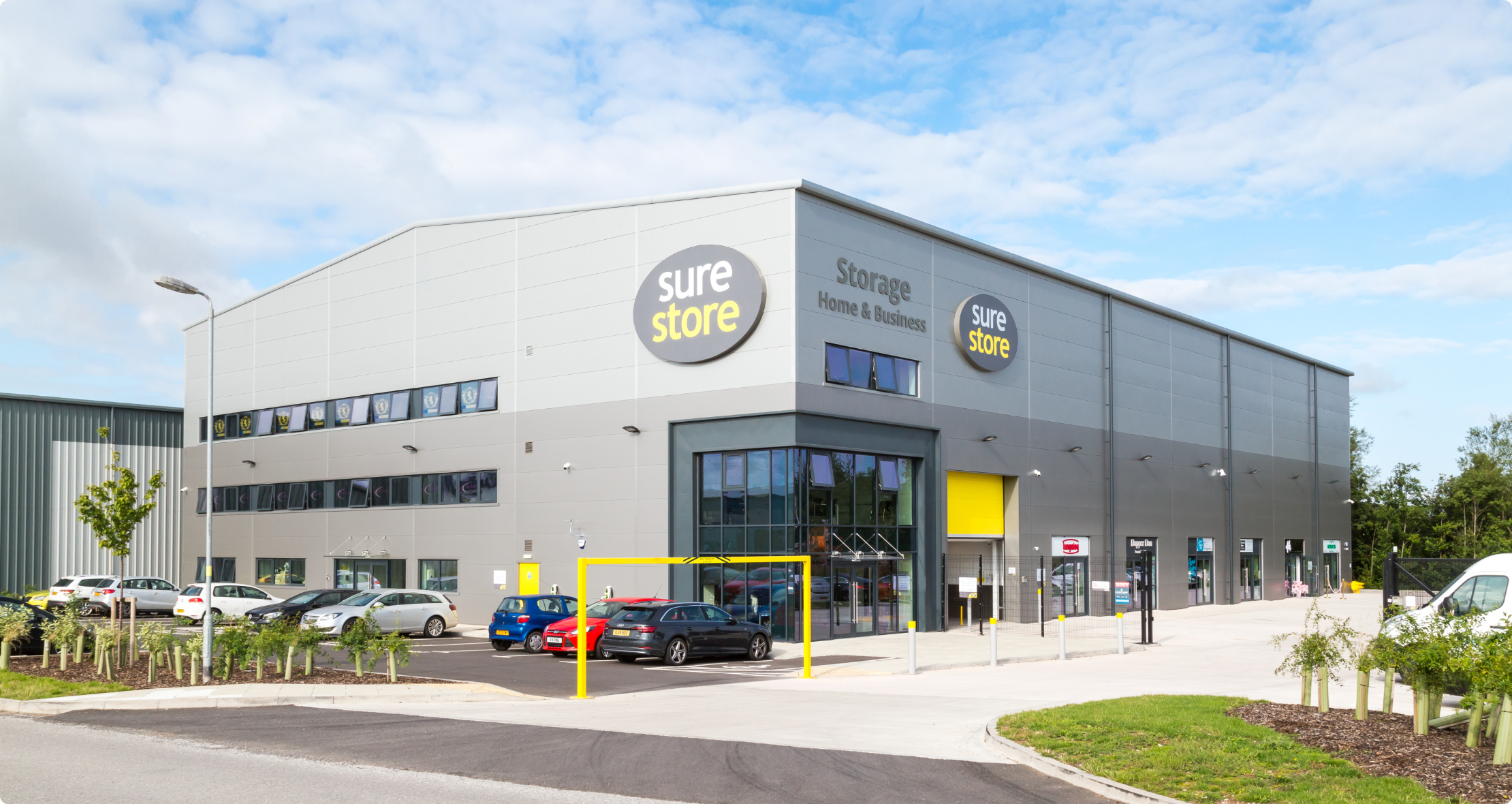 A simple design system was introduced to create consistent standards of design language.
Before jumping into the website design, I looked at their brand guide and forumated a global design system that I could use to quickly build out page components. This also allowed to quickly adapt every page at once, rather than doing every adjustment separately.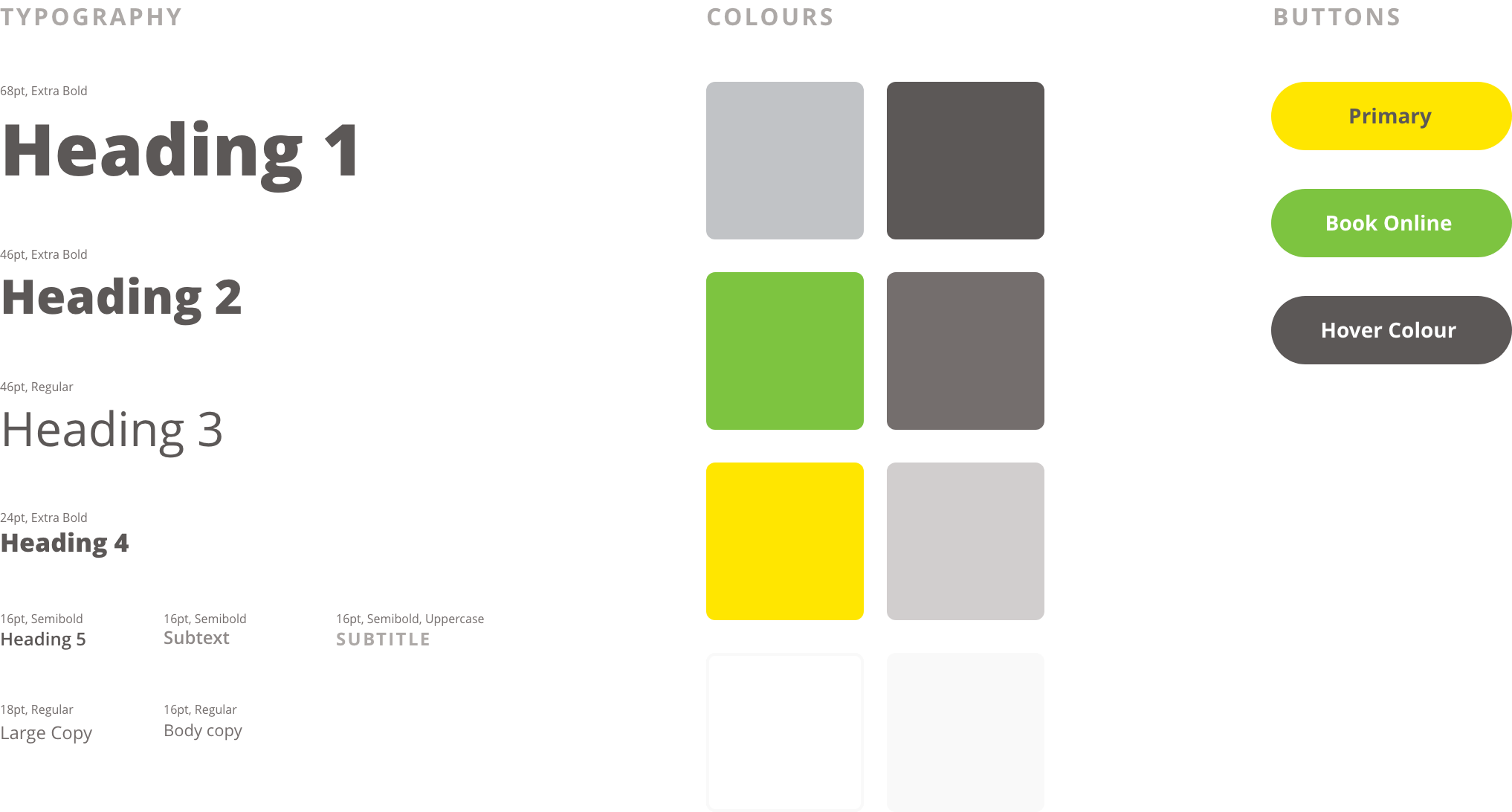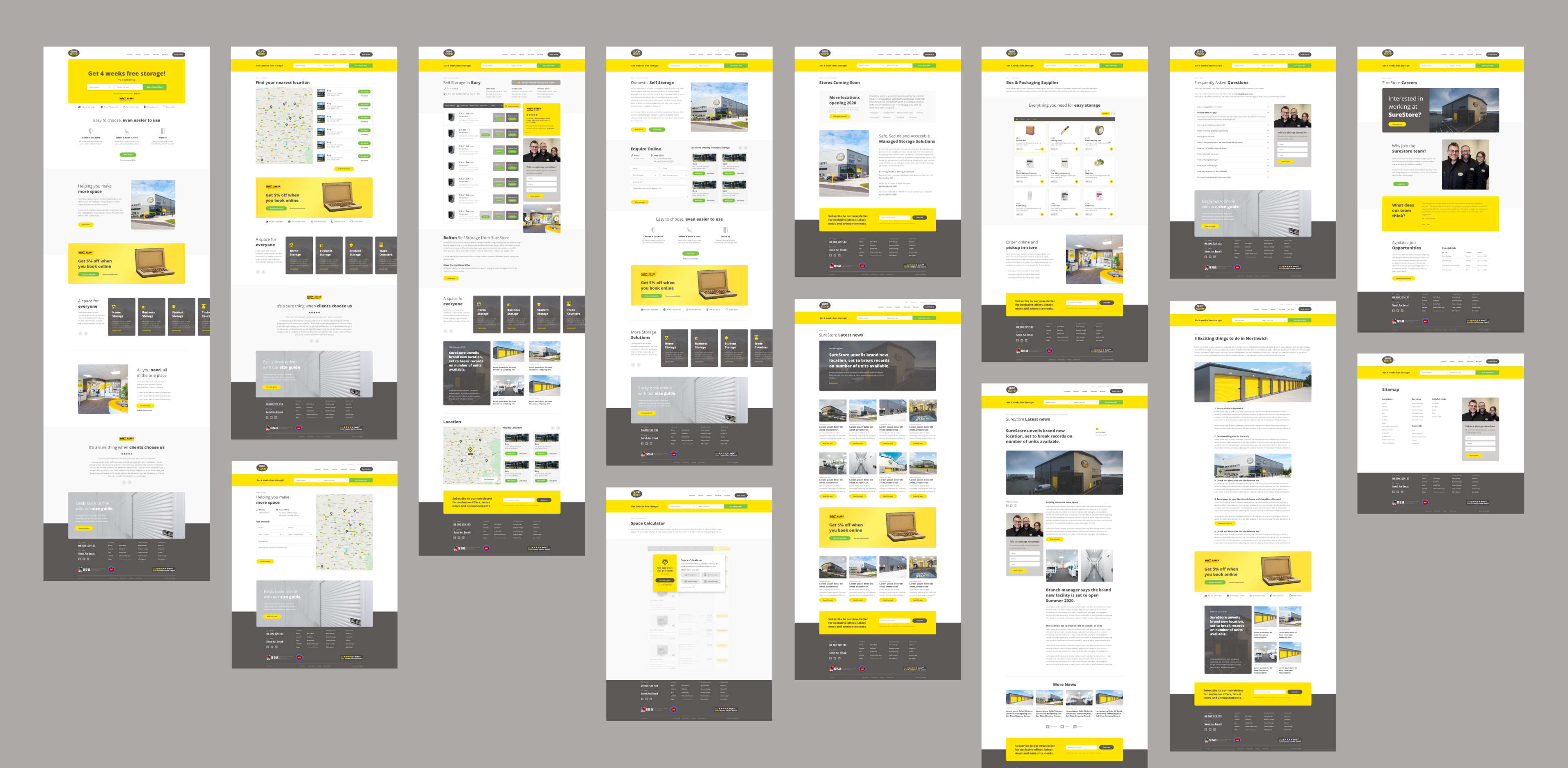 A clean, bright website that not only looks good, but is set up for their marketing team rank in search engines.
I designed the website using Adobe XD for desktop, mobile and tablet devices. It uses a clean and simple design system that helps drive as much content as possible, which was a major delivery component of the new website.
The designs provides flexibility for their content and marketing team to add as much content or as little content as needed to rank on search engines when they run their marketing campaigns. Each component has been translated into CMS to be easily added or removed as well, making it easy for the team to manage without sacrificing the design integrity.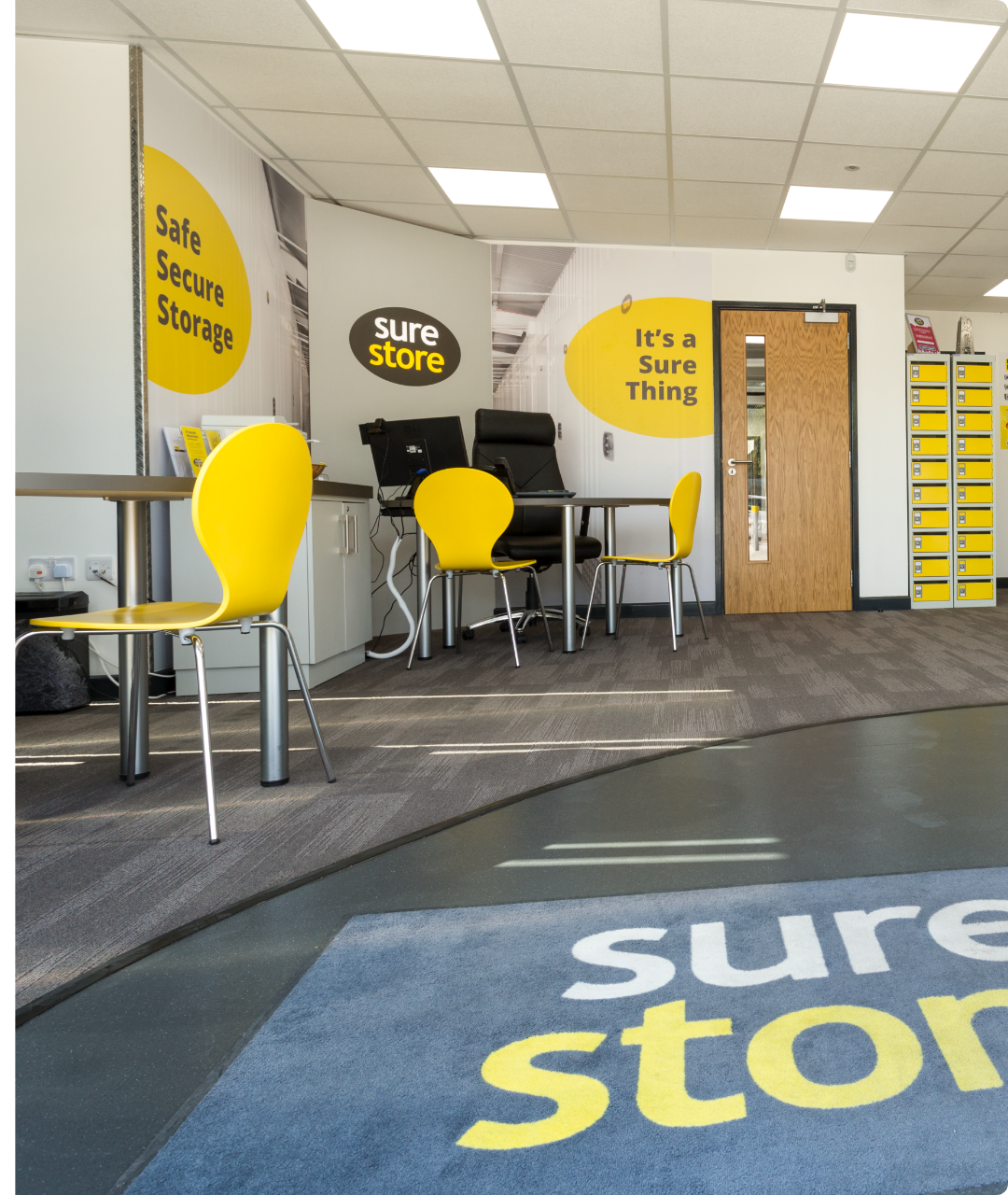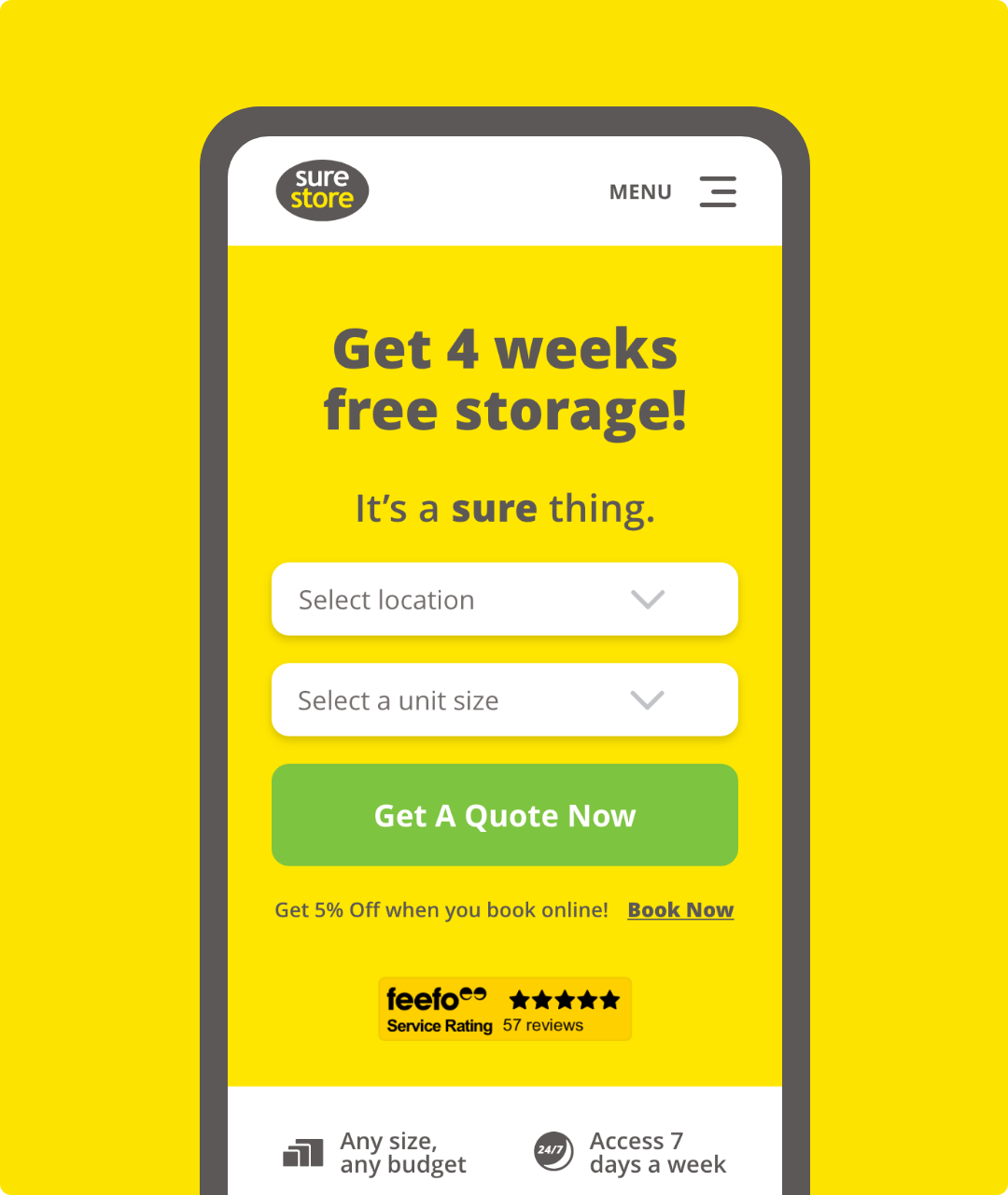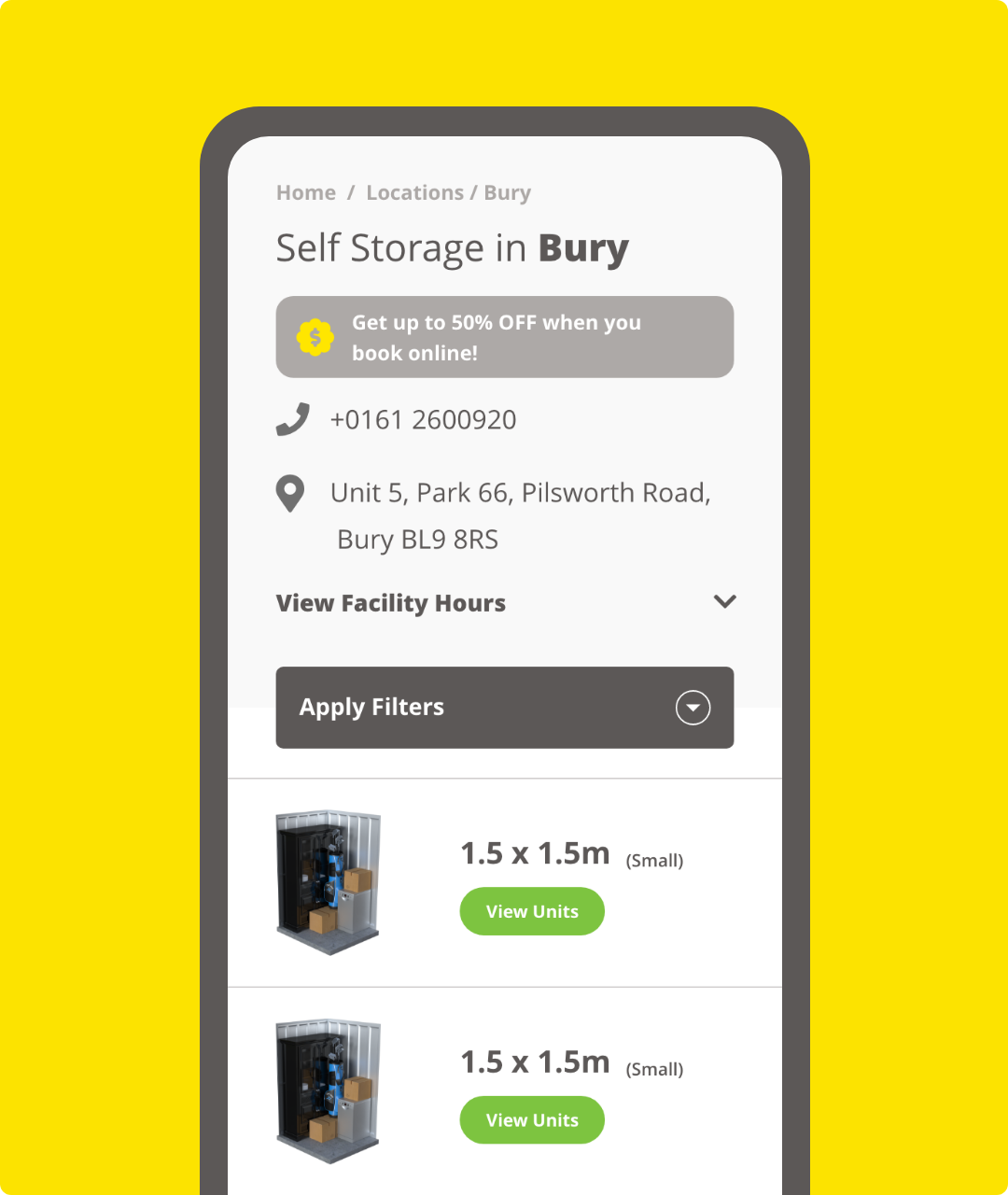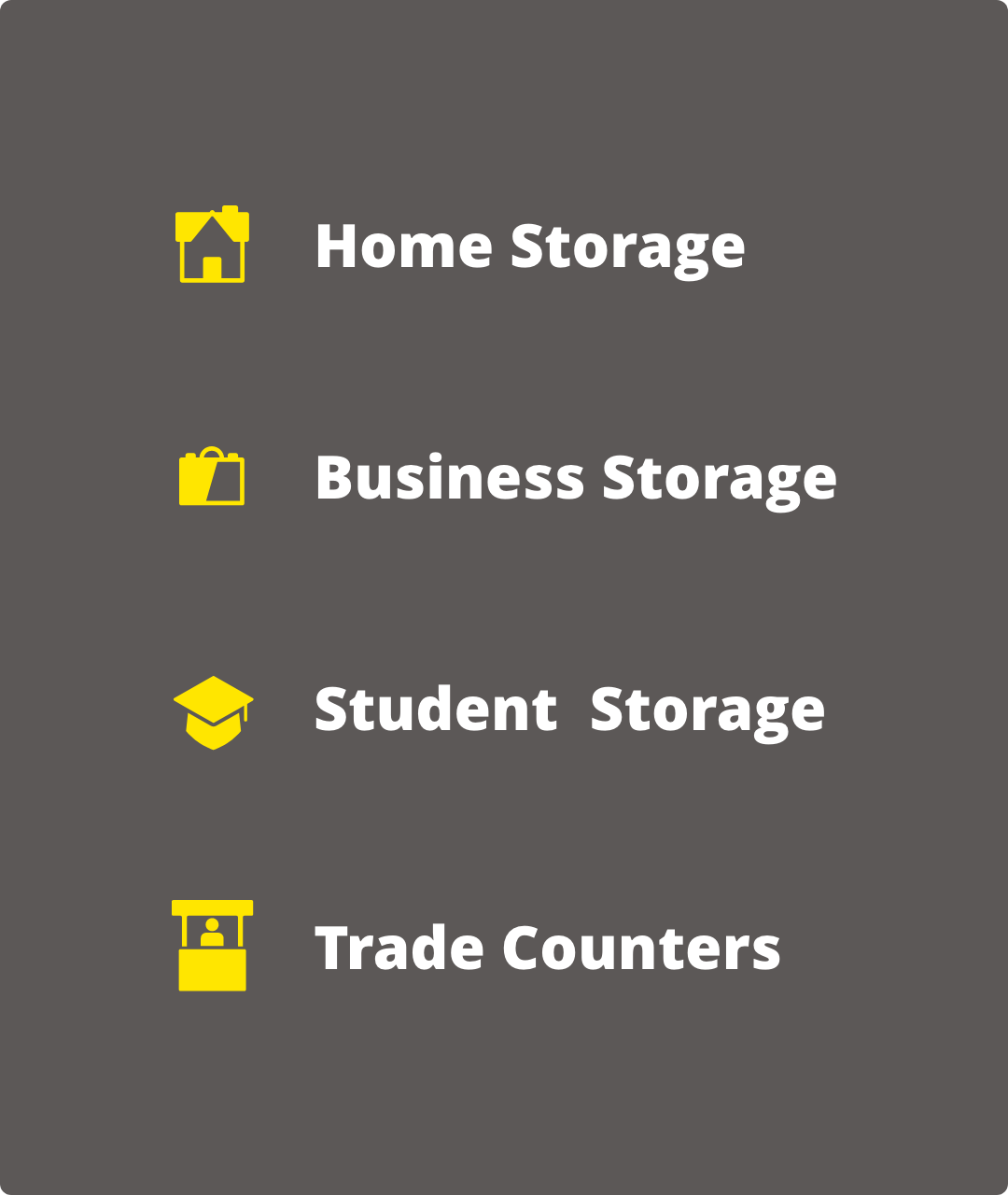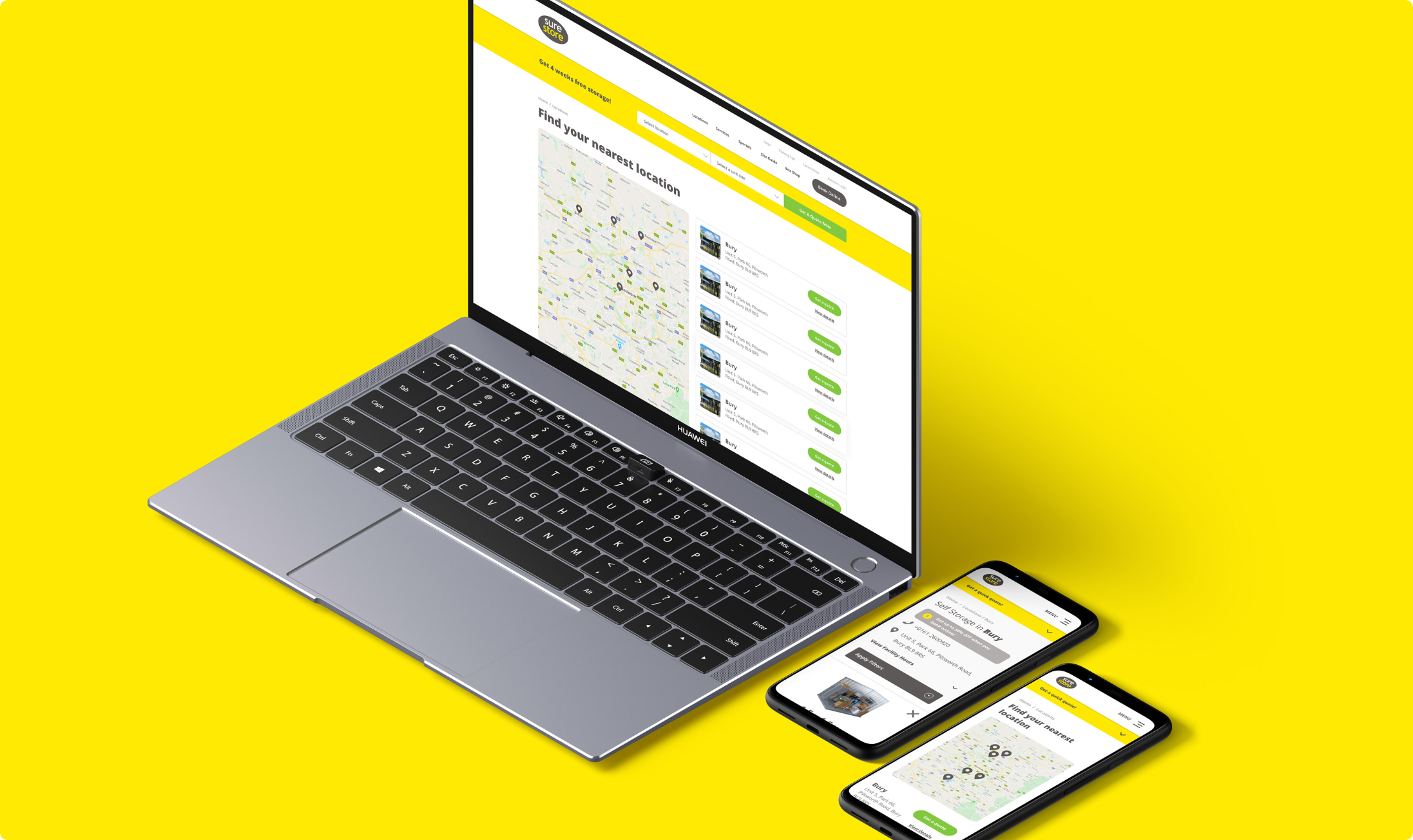 A unique platform for tenants to manage, pay for and book new units.
Sure Store UK is one of the first storage companies in the UK to adapt such a detailed platform for their customers to access. They were after a solution that would allow their storage tenants to easily access booking and payment information online, which would result in a more streamlined experience for their customers and also reduce internal costs associated with tenant and booking management.
Users can view, complete or cancel reservations, pay outstanding invoices, update payment details, provide documentation or complete a new move-in all using their account access on the website.
RapidStor, the software used to resell and manage self storage unit bookings online, was adapted by the development team to include many of the design decisions made throughout this project.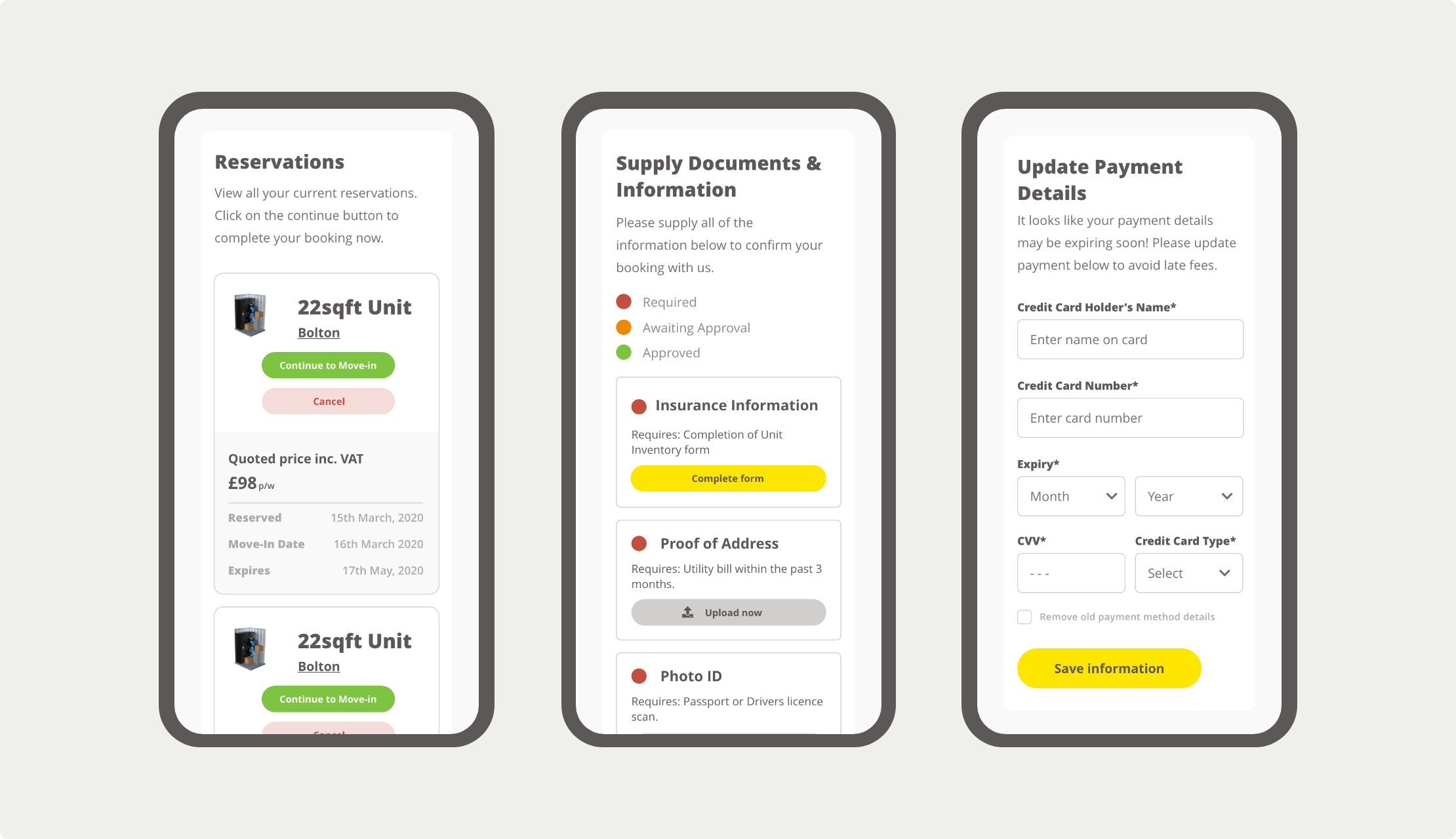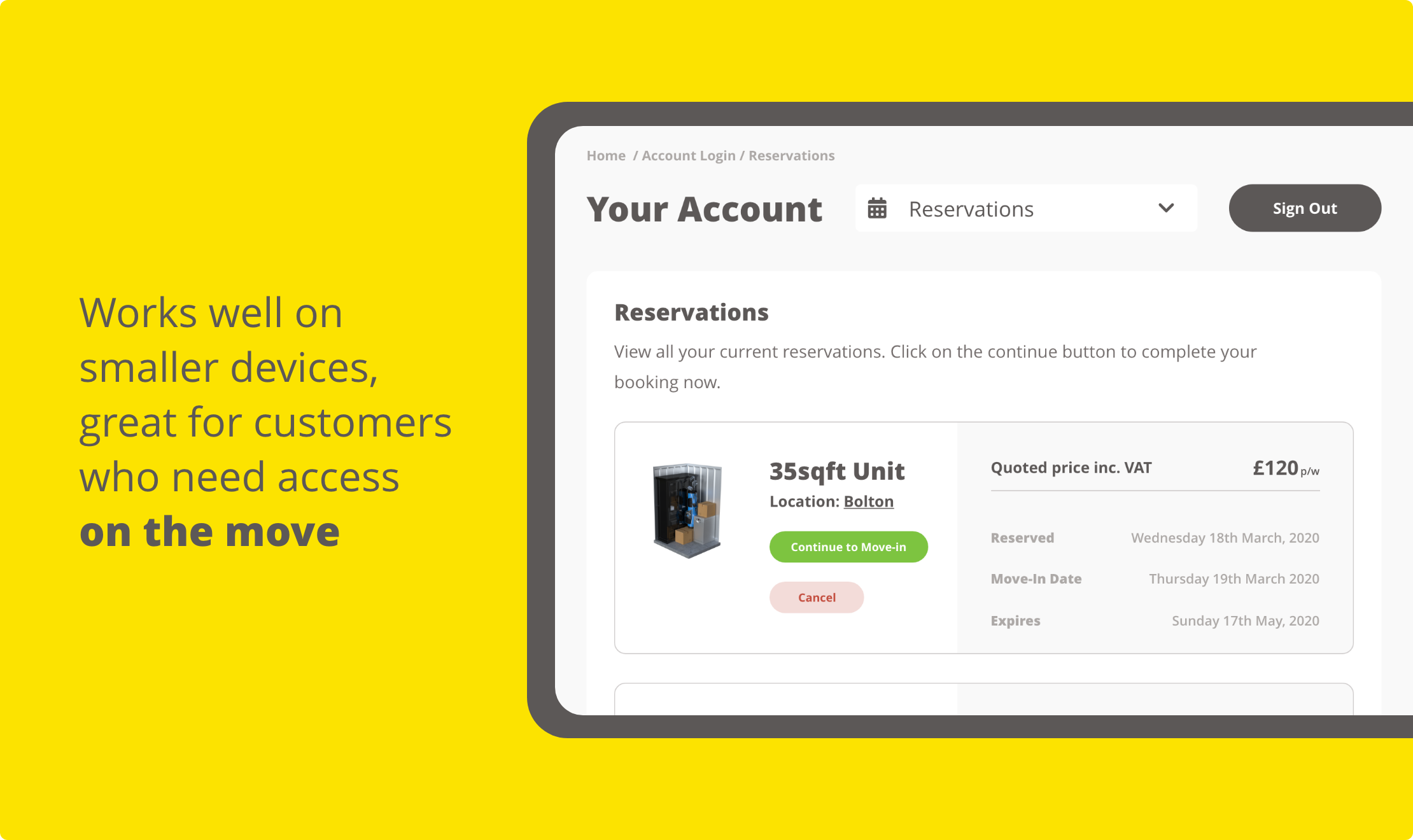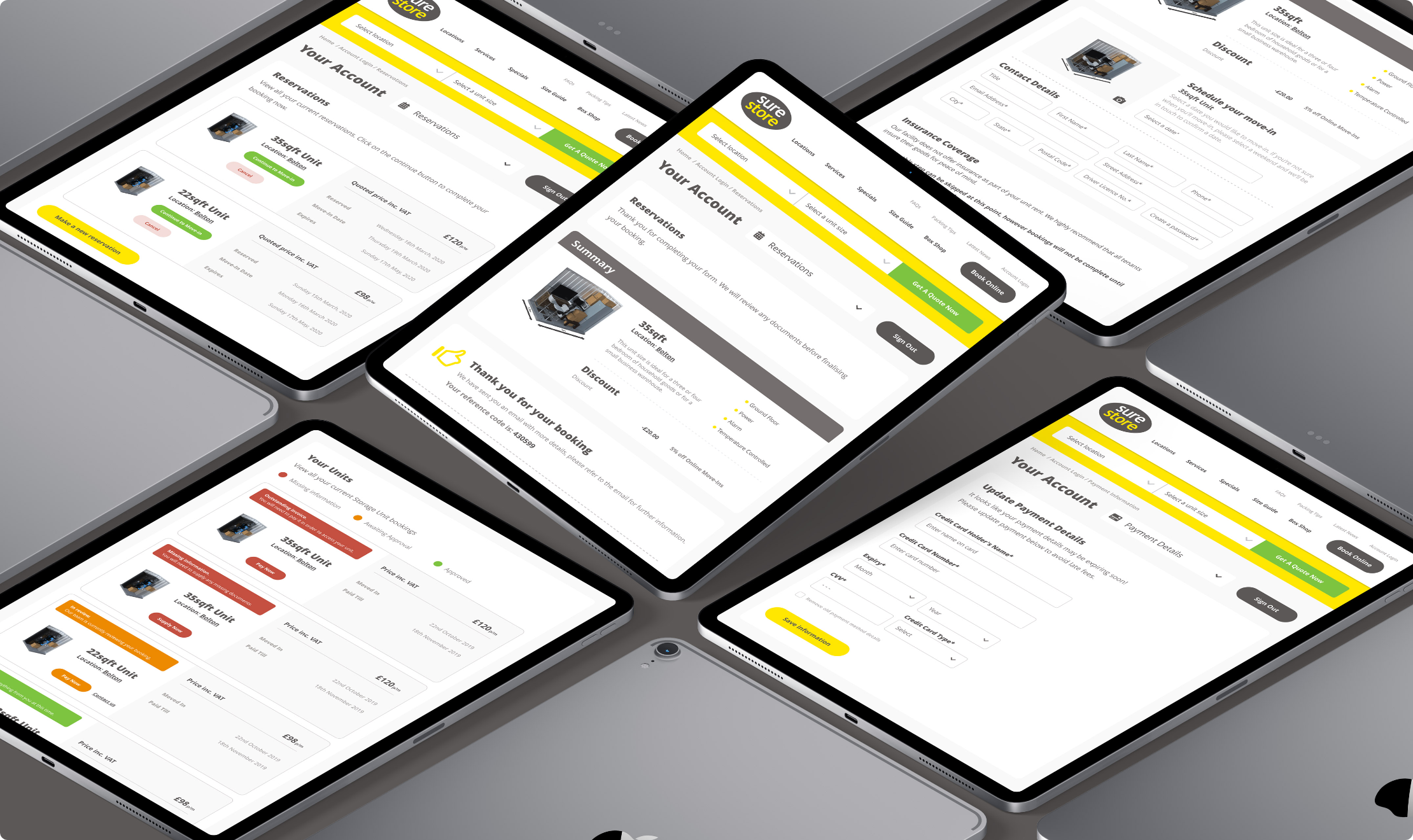 Get development team input early.
The most significant lesson I learnt on this project was to always push for development collaboration earlier on in the project. When the designs were approved and development handover was complete, there were certain components of the customer platform that required much more development time than originally estimated.
The team had to work out the most efficient way to reproduce what I created during the website design phase, which was a challenge.