RapidStor
New visual identity & product design for self storage software.
RapidStor is a digital product suite that offers a way for Self Storage business to take bookings, provide unit size recommendations, sell packing supplies and offer online payment gateways to their storage unit tenants.
My part of the project involved refreshing the brand and user interface designs that are embedded directly onto client websites. This involved looking at unit listings, booking forms and box shop layouts for desktop, tablet and mobile devices. From there, the website was also updated to match new branding and release of new interface features.
Role
Brand Design, Research, UI Design, Product Design, Website Design

Brand Refresh
From small startup to grownup digital product.
RapidStor was in a massive phase of growth, with the product development team capacity doubling to help with the demand of product optimisations from users.
During product development and refinement, the logo and branding of the product was refreshed so that, when official launch occurred, all marketing materials were cohesive and fit together nicely.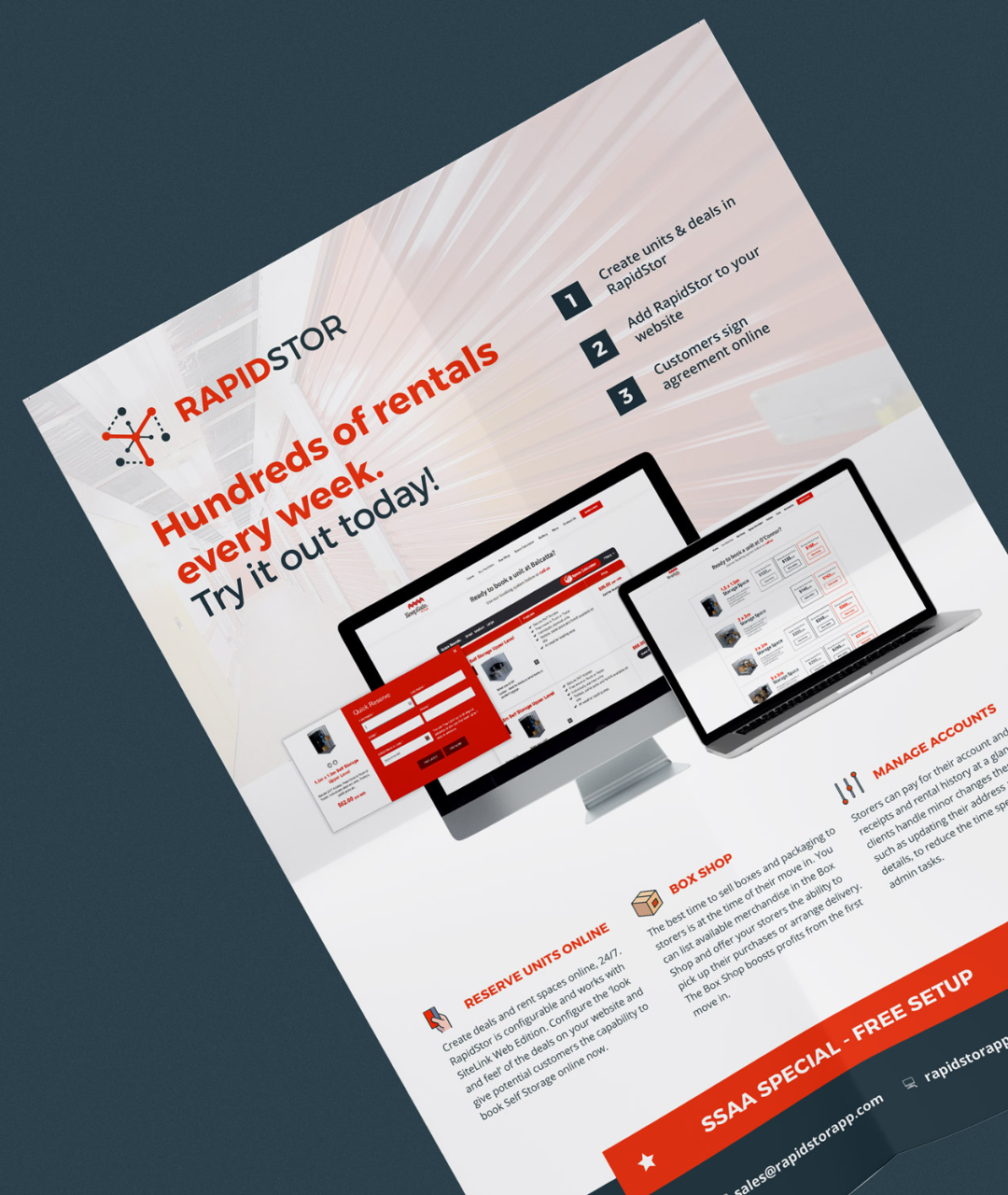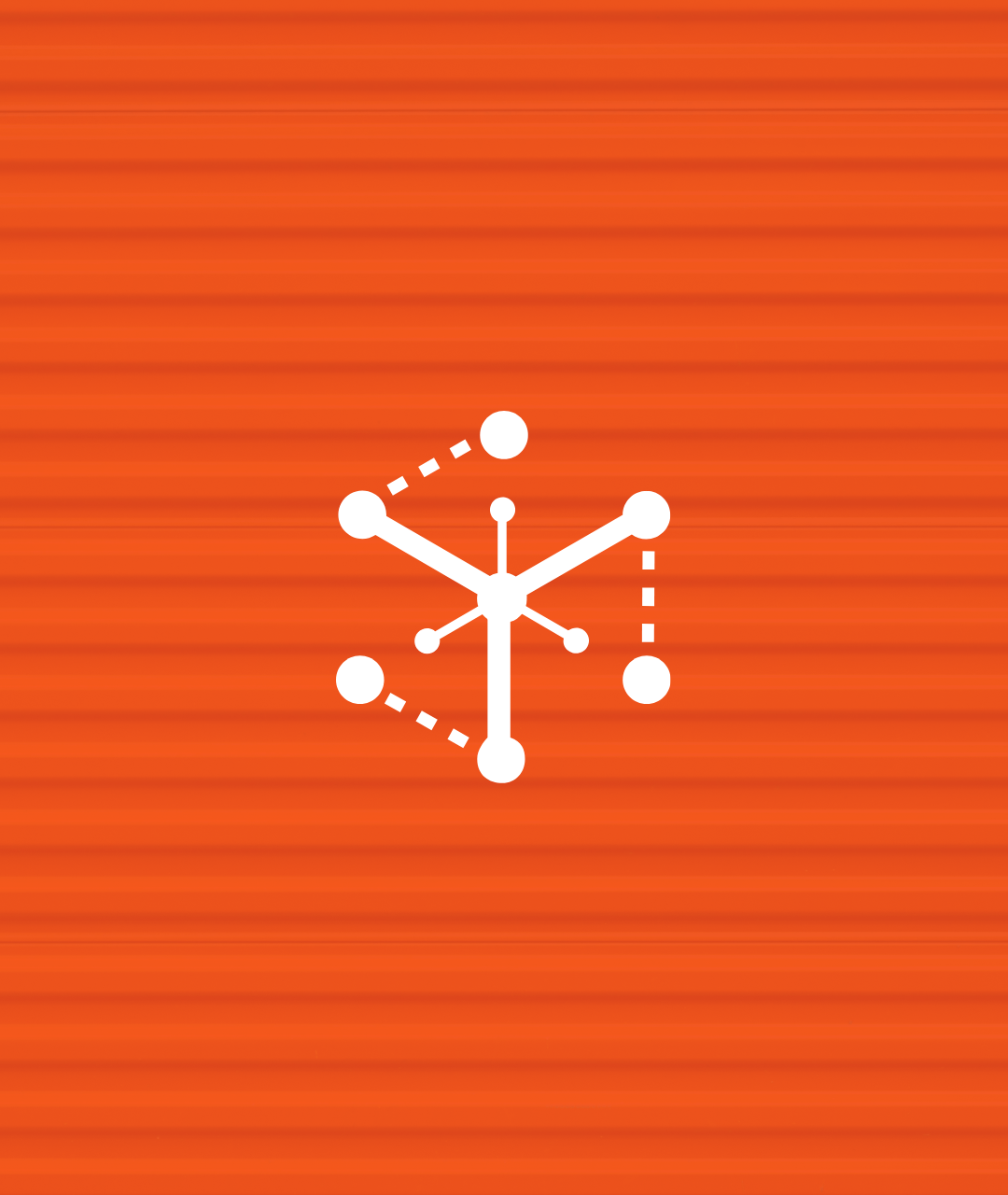 A modern, user friendly interface design
There were three major components to the interface upgrade:
The unit lists received an upgrade the overall design, but the main upgrade was adding a column for specials. This was due to demand from businesses using the software on their websites.
A quick search tab was added, for users needing a quick answer to their storage space needs.
Updated overall design components for flexibility, allowing Self Storage businesses to easily edit the fonts and colours to suit their own brands.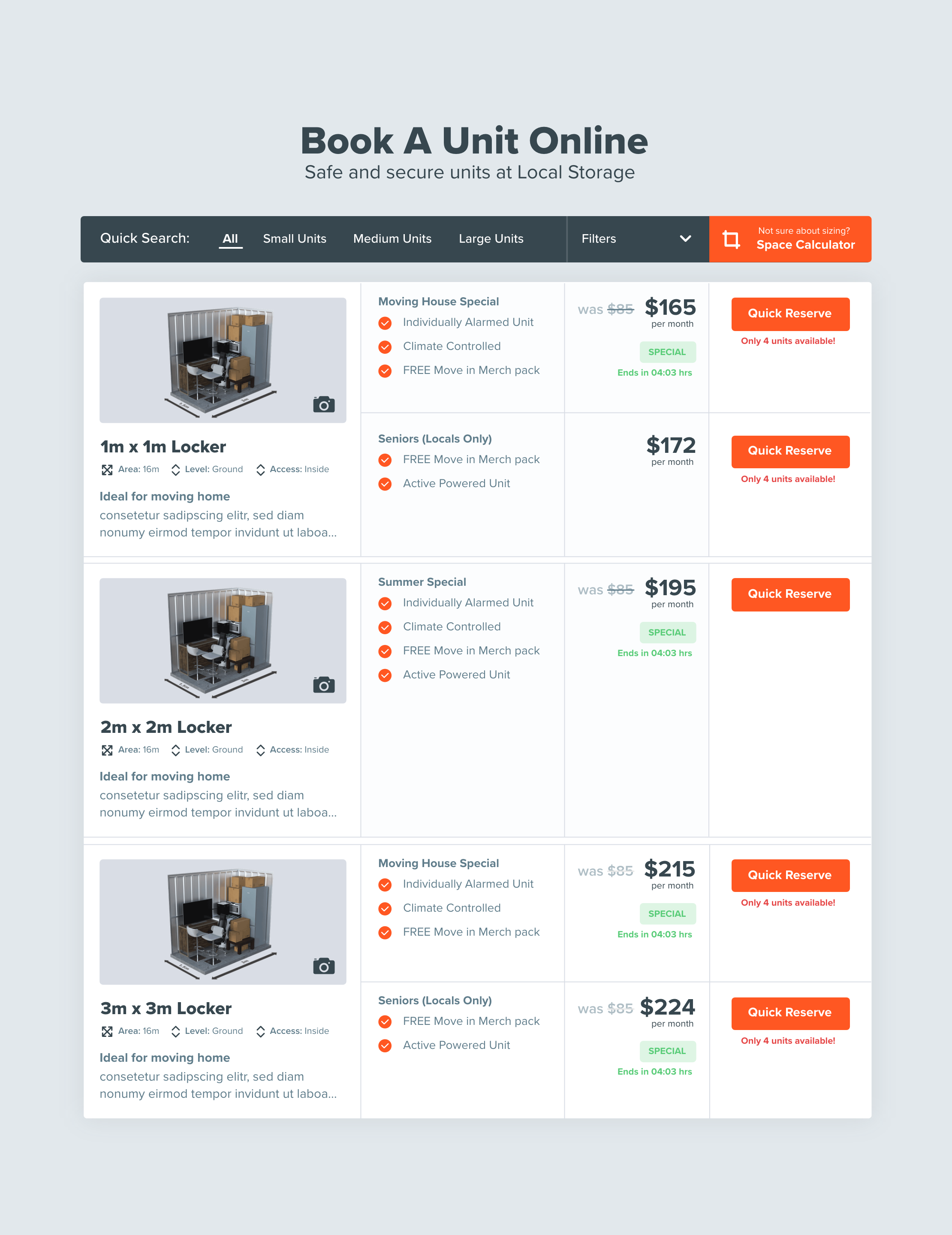 The addition of the simple "Quick Reserve" popup lead-gen form was introduced to help secure users that aren't quite ready to book and pay online.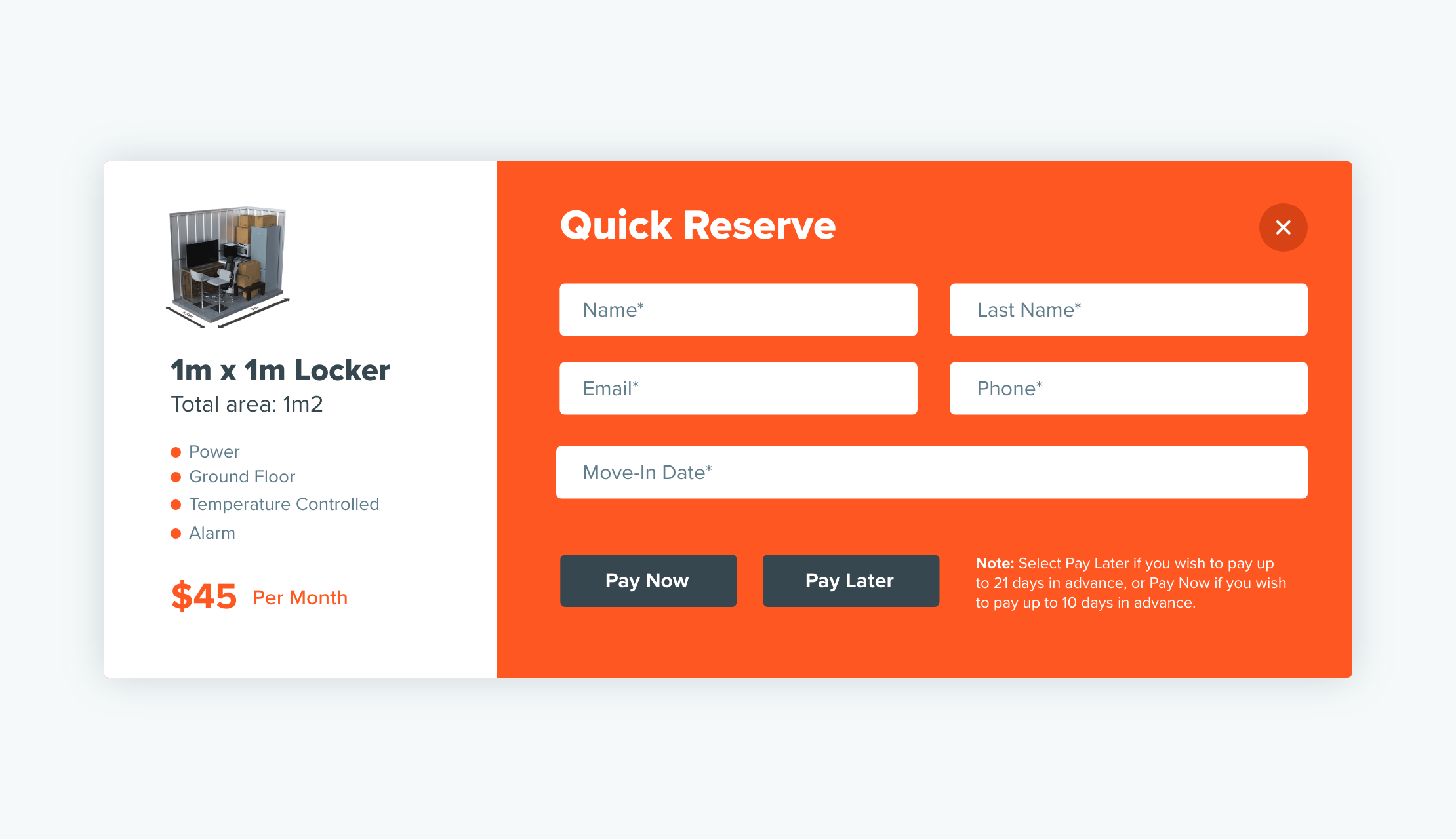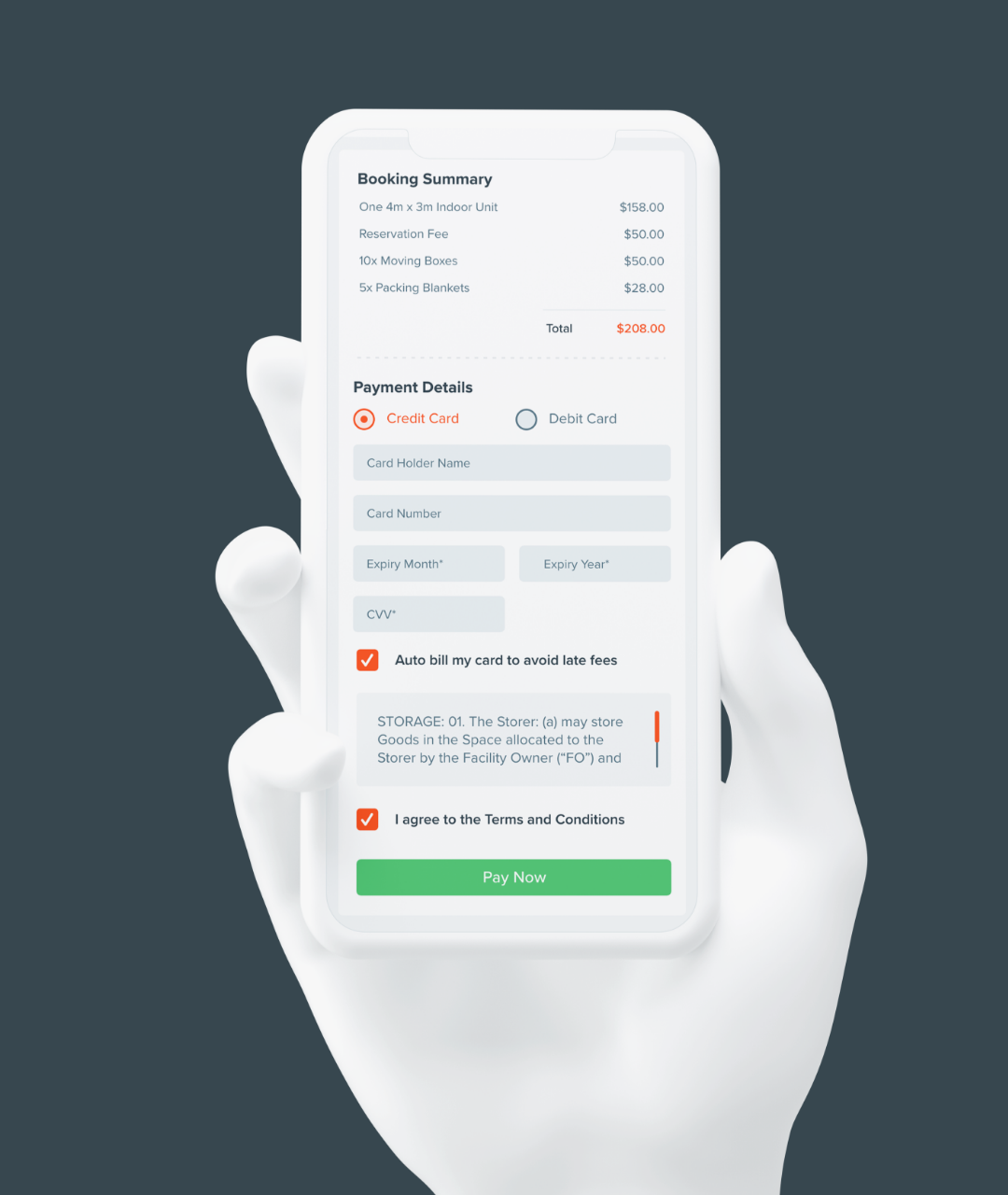 A simpler, easier form that reduces drop-offs.
A large percentage of feedback received from Self Storage business using the software was that the booking form was too long and involved. User tracking was setup on primary pages to track user behaviour, and it was true – only 8% of users who landed on the first checkout page made it through the fith, final page of booking.
Removing unnecessary fields from the form and keeping the minimum required information made for a simpler, straight forward booking process that resulted in more bookings.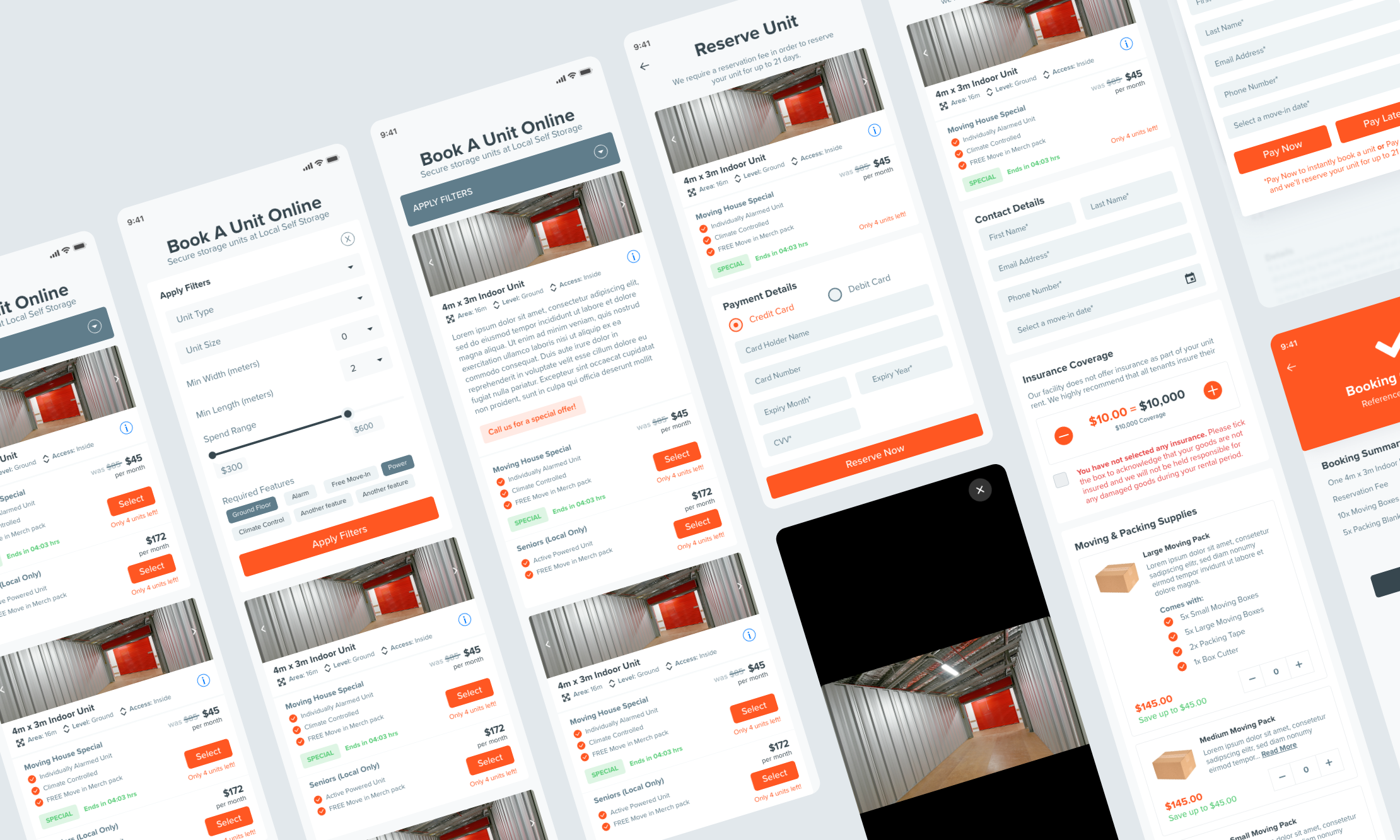 Over 12 months of tracking, conversions on desktop increased by 8.65%, and mobile increased by 21.85%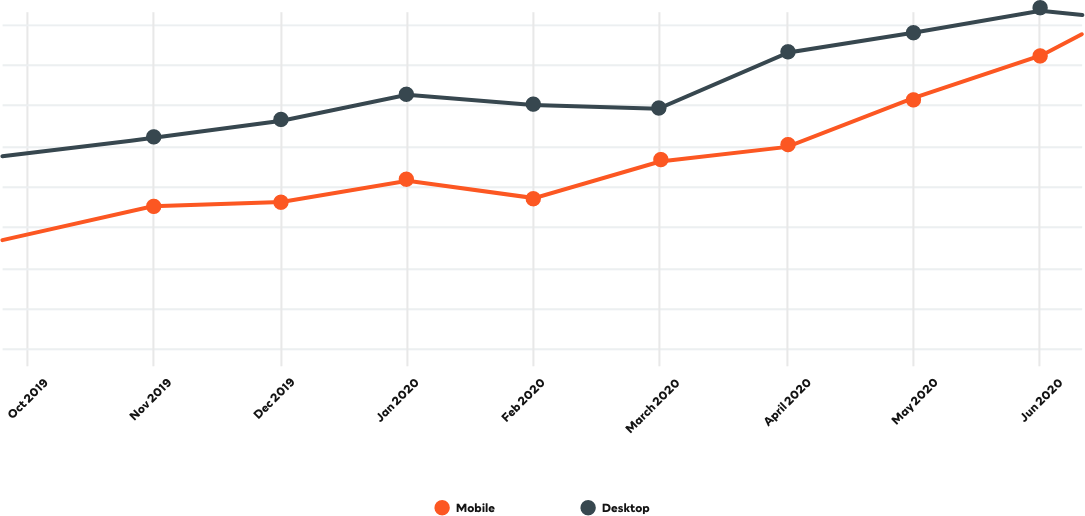 Website Design
An updated website to match the new brand and product design style
Once the branding and majority of product development was completed, the website design was the next item in line to receive the updated branding.
The new website highlights all the additional features added to the software and provide quick and easy access to demos of the product.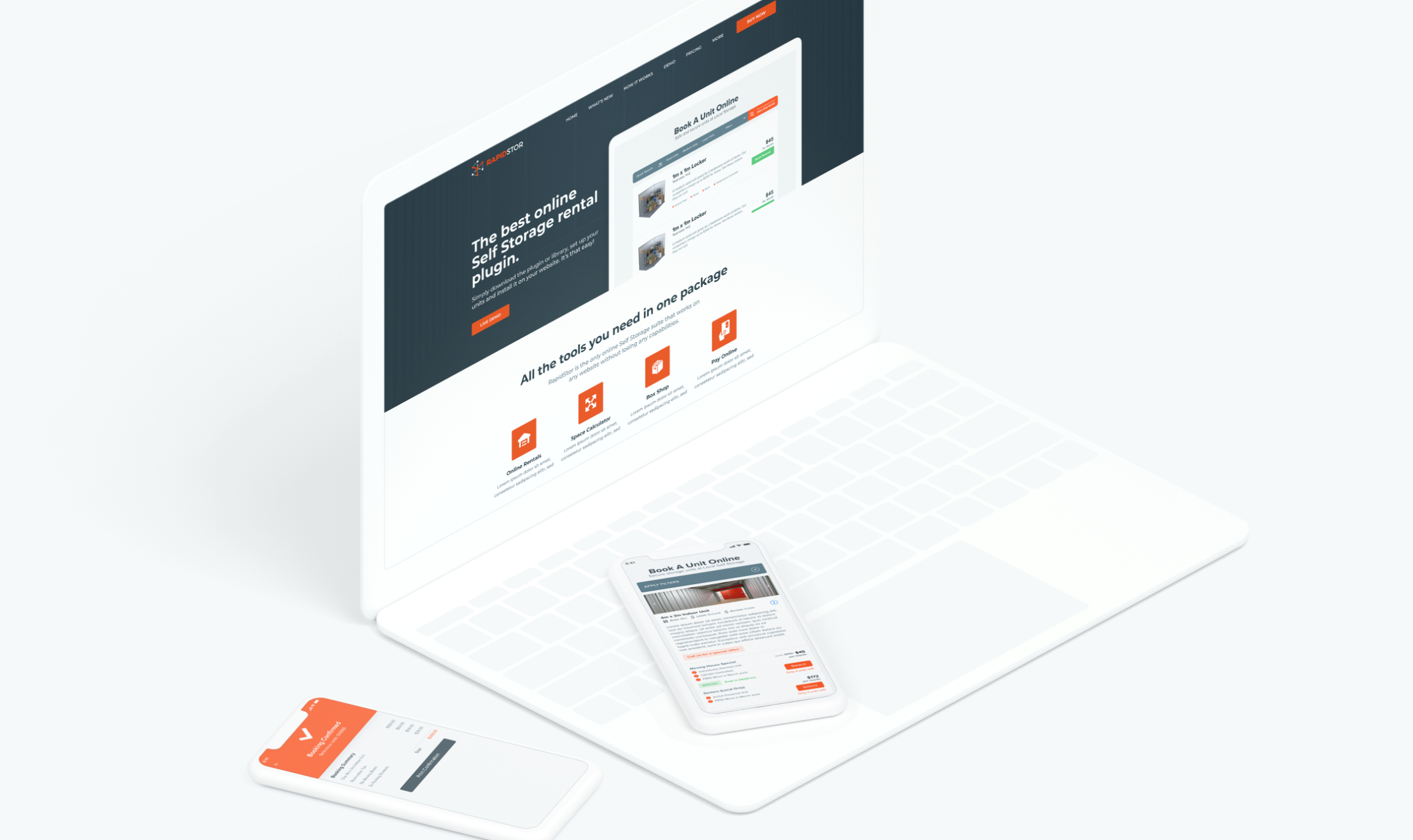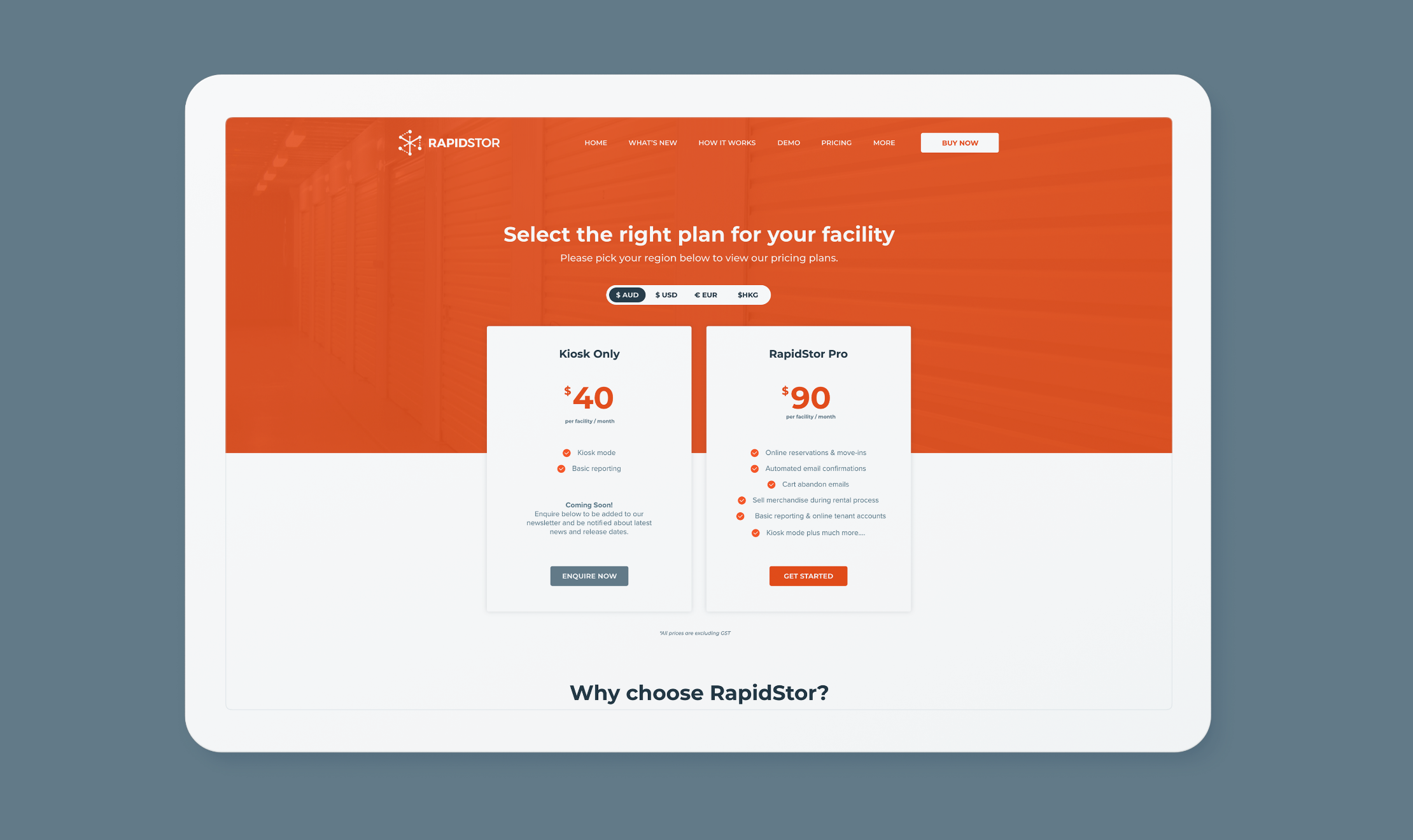 Set up tracking as soon as you do something.
This project was the first product design project where I was able to request user tracking information to help guide design decisions. The struggle I found when reviewing fresh data was that it changed frequently, so I've learned to request tracking to be setup as soon as possible whenever working on products as user-interaction heavy as these.
Always try too much content, and too little content.
One of the trickier elements of this product is that a busines takes it, adds it to their own website with their own brand and content — all which can drastically change the entire interface design for better or worse. It was a fun challenge, and trying different fonts, colours and varying amounts of content helped me get a better picture of sizing, spacing and allowed me to provide recommendations to development team on how much editing control to give to users.