Gimmie
A better way for young Australians to get what they want, now.
Gimmie is an online store providing finance solutions for young Australians.
As a new brand and product in the finance market, Gimmie were in need of a website that provided a user friendly shopping and finance application experience to their users, as well as technical integrations to help streamline their finance approval and order fulfilment processes.
Role
User Research, Wireframing, UI Design, Website Design, Project Management
Timeline
September 2019 – March 2020
Project Kickoff
The Gimmie project started back in September 2019 as a meeting between R6 Digital, StepChange and the internal marketing and product team at Gimmie. I helped facilitate a full, one day workshop to collect all the project information which would later help us choose, create and commit to a project plan.
The project kickoff included getting a breakdown from StepChange, a Sydney based agency who completed the new Gimmie branding. We then discussed the specific website product and their offering, and highlighted any major pitfalls and opportunities we would need to address during research phase of the project.
Creating user personas
Given that Gimmie was a totally new product, the best starting point was to get a a better picture of who their target users were. In collaboration with their internal marketing team and StepChange I was able to complete user personas and user flows.
In order to develop the users personas, there were many discussions had with key stakeholders and we also looked at existing customers within the e-commerce and finance spaces. We provided context, problems, motivations and frustrations to each persona.
Using the personas throughout the wireframe and UX design process helped refine required features and decision making during design feedback rounds.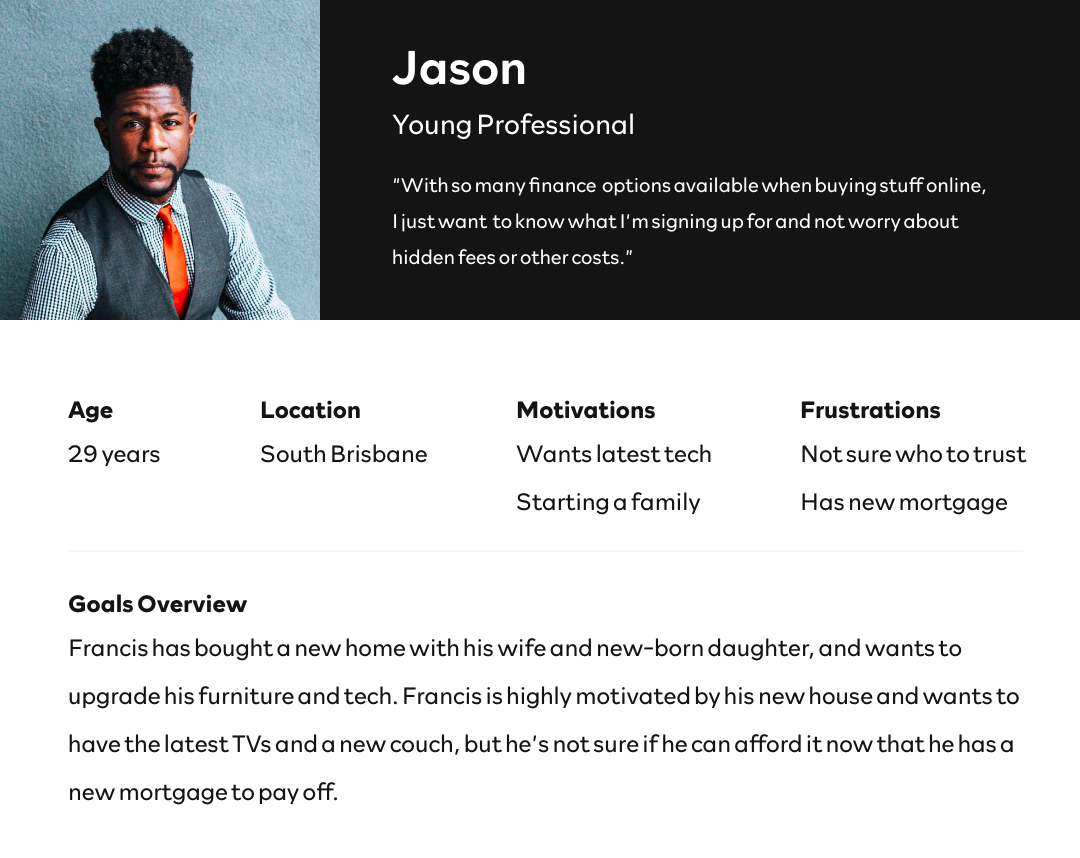 Sitemap & hierarchy
Understanding how users would flow through the website was a key component in identifying friction points which would need to be addressed during design. We went through many iterations with the Gimmie team to determine what pages would needed to be on the website for a shop experience point of view, as well as a finance provider point of view.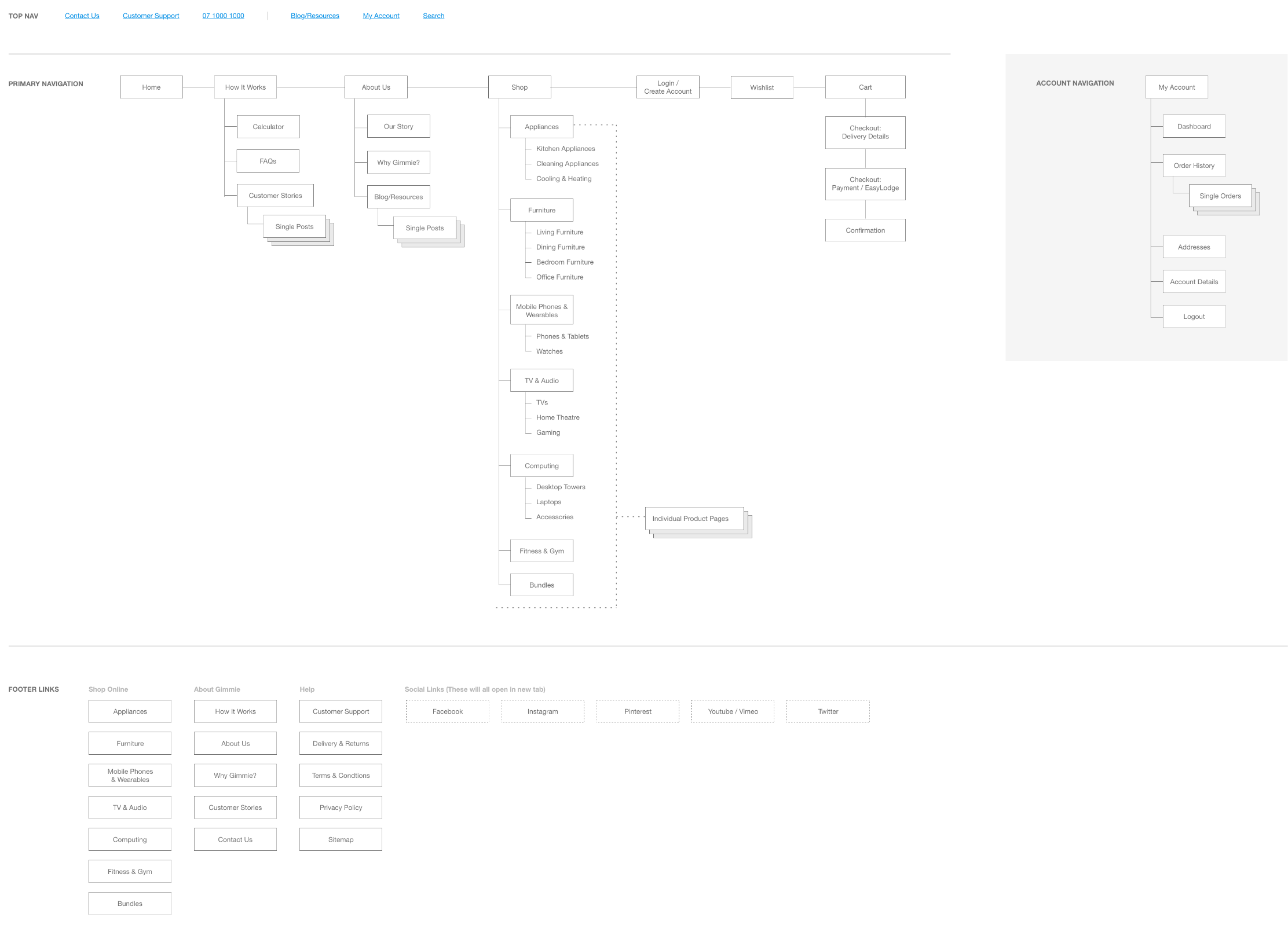 Wireframing
After the sitemap was approved, I began working on low-fi wireframes on pen and paper. I then translated these to high-fi wireframes in Adobe XD and developed an interactive prototype to allow stakeholders to test and provide feedback.
Working on the wireframes prototypes allowed me to present the overall website design layout and interfaces to stakeholders, before getting into too much detail about branding and colours. I was able to quickly edit and refine adjustments as feedback came in, and easily update the Adobe XD link so all stakeholders could review each revision.
I designed at least 3 to 4 variations of key pages such as home, product, cart, checkout and finance application pages in order to reach final sign off and approval to move onto the UX design component of the project.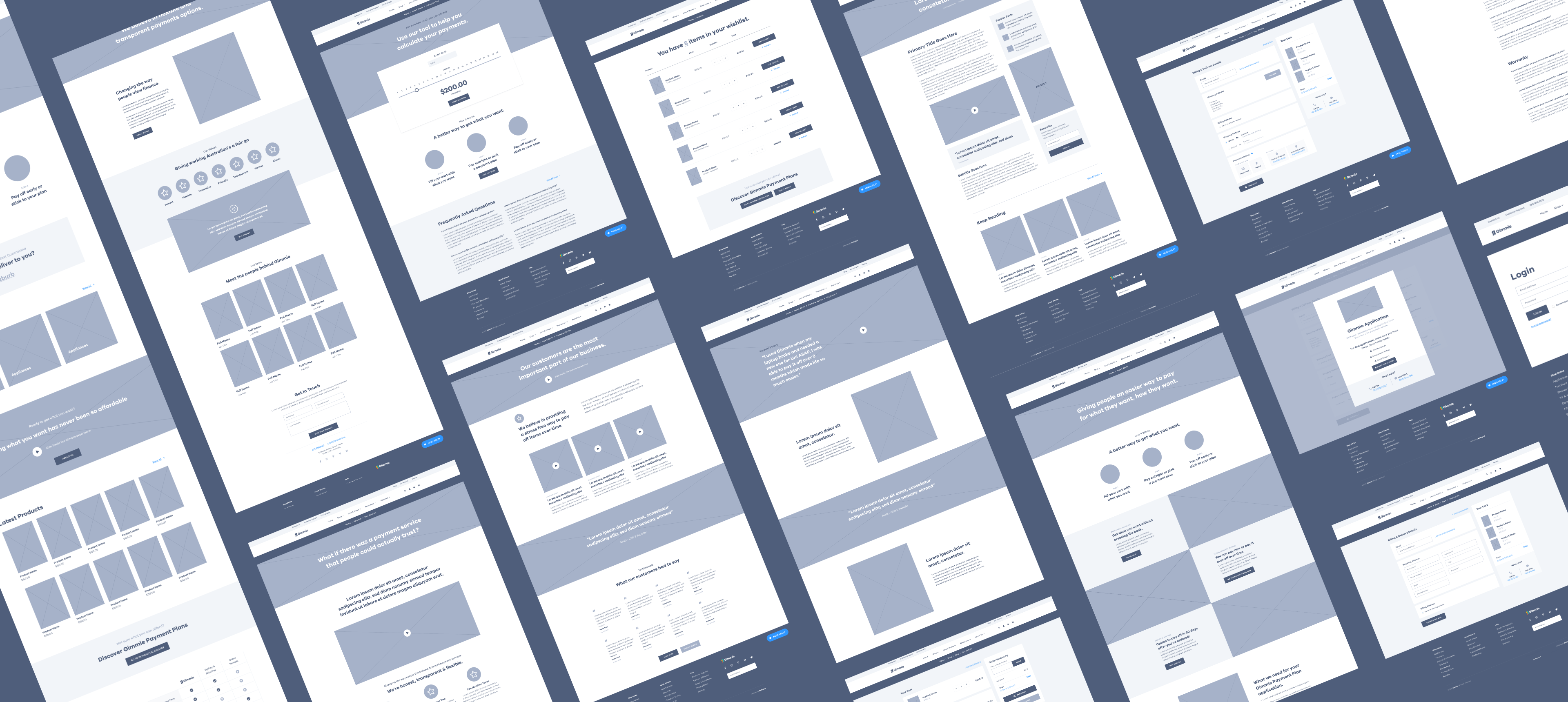 There was a heavy focus on the single product page to find a balance between ease of use, creativity and legal content requirements.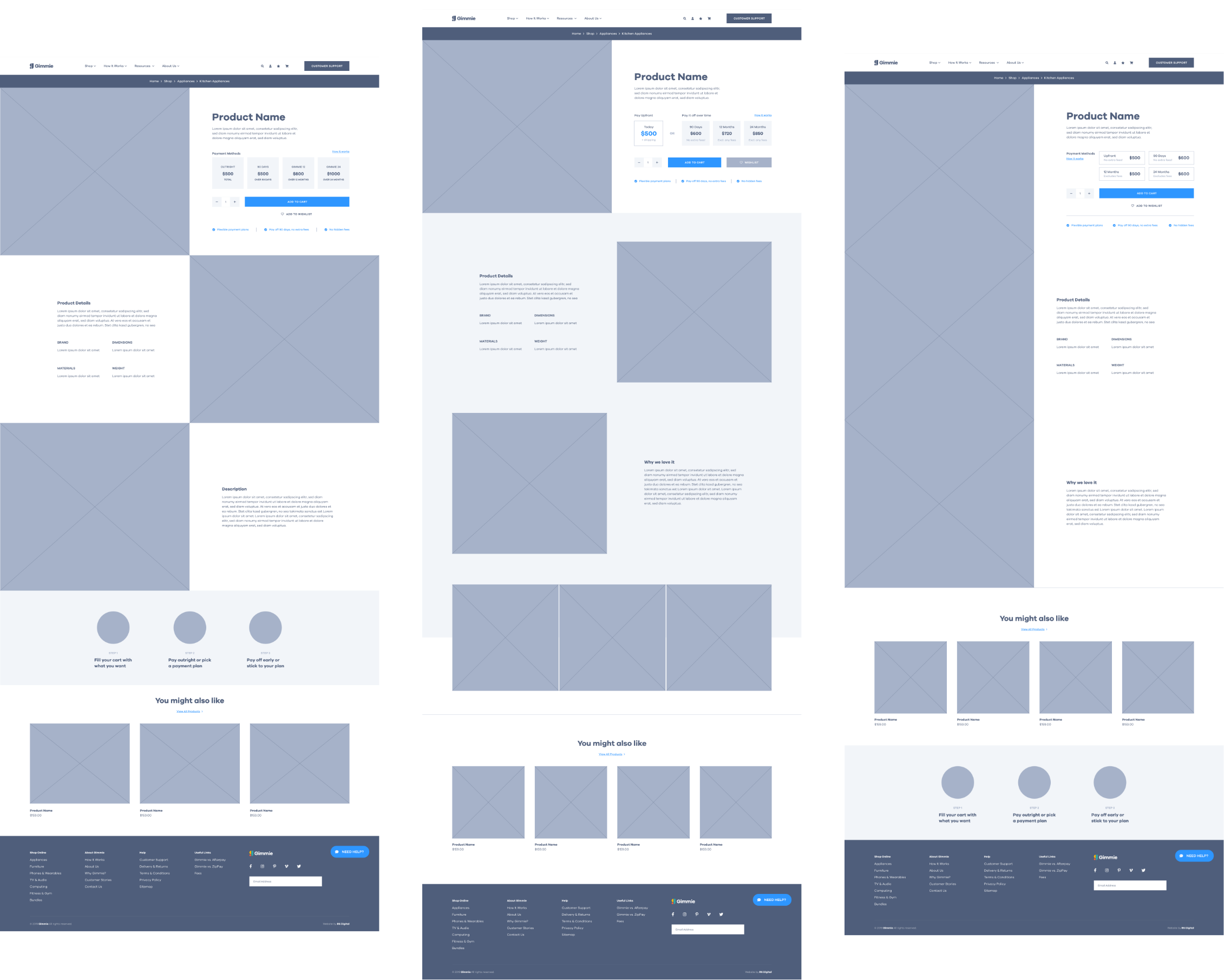 A bold, fun design system that's in line with Gimmie's new brand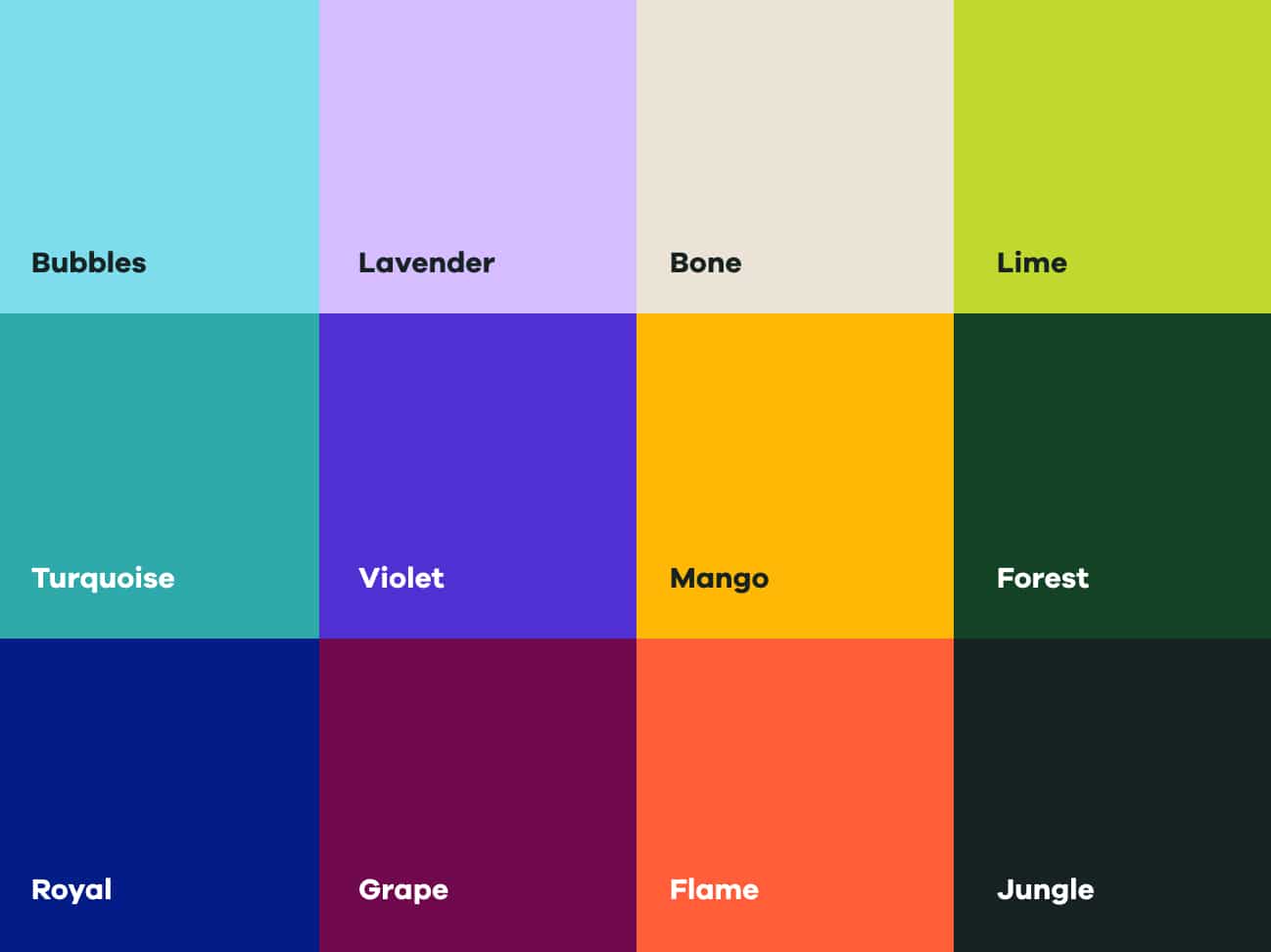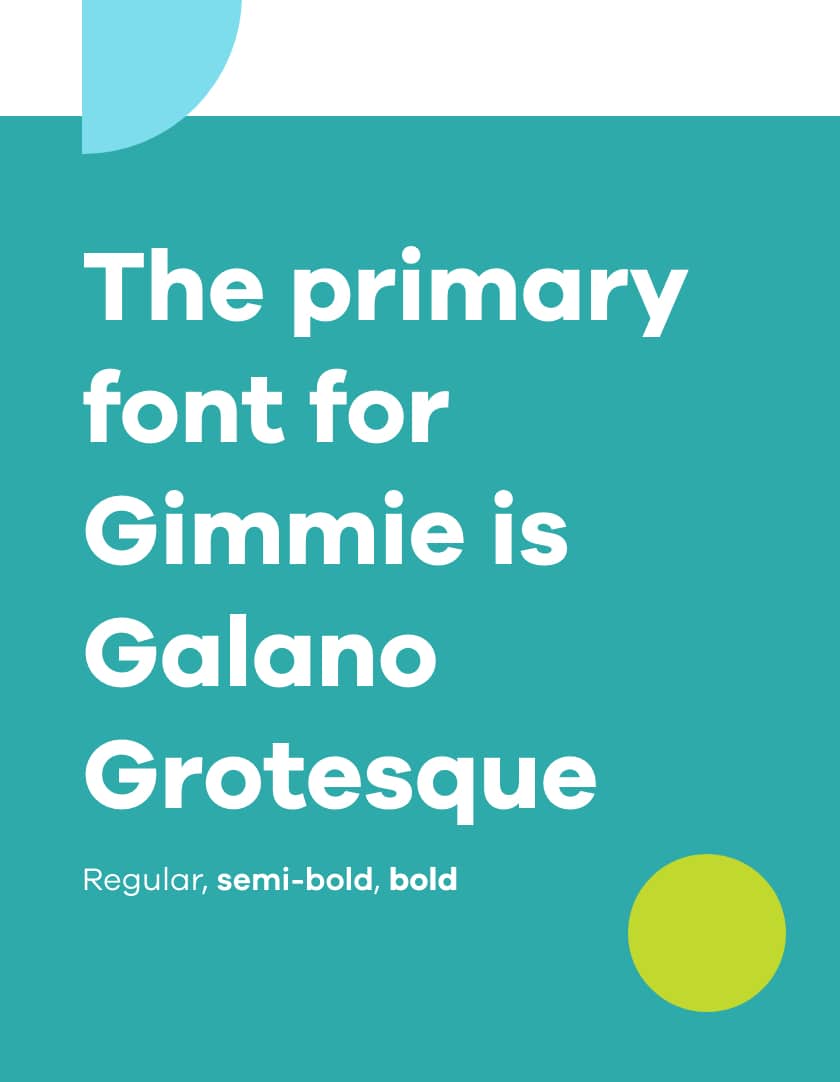 Final Designs
Once the wireframes were locked in, I started designing the final screens in Adobe XD. I was able to take the branding guidelines, provided by another agency who also worked on key brand pages, and applied that to the wireframes.
Having set up colours, character styles and symbols in Adobe XD allowed me to turn the wireframes into full designs quickly and seamlessly. Once these were completed, they were sent to client for feedback and iterated until approved. From there I designed mobile and tablet designs for development handover.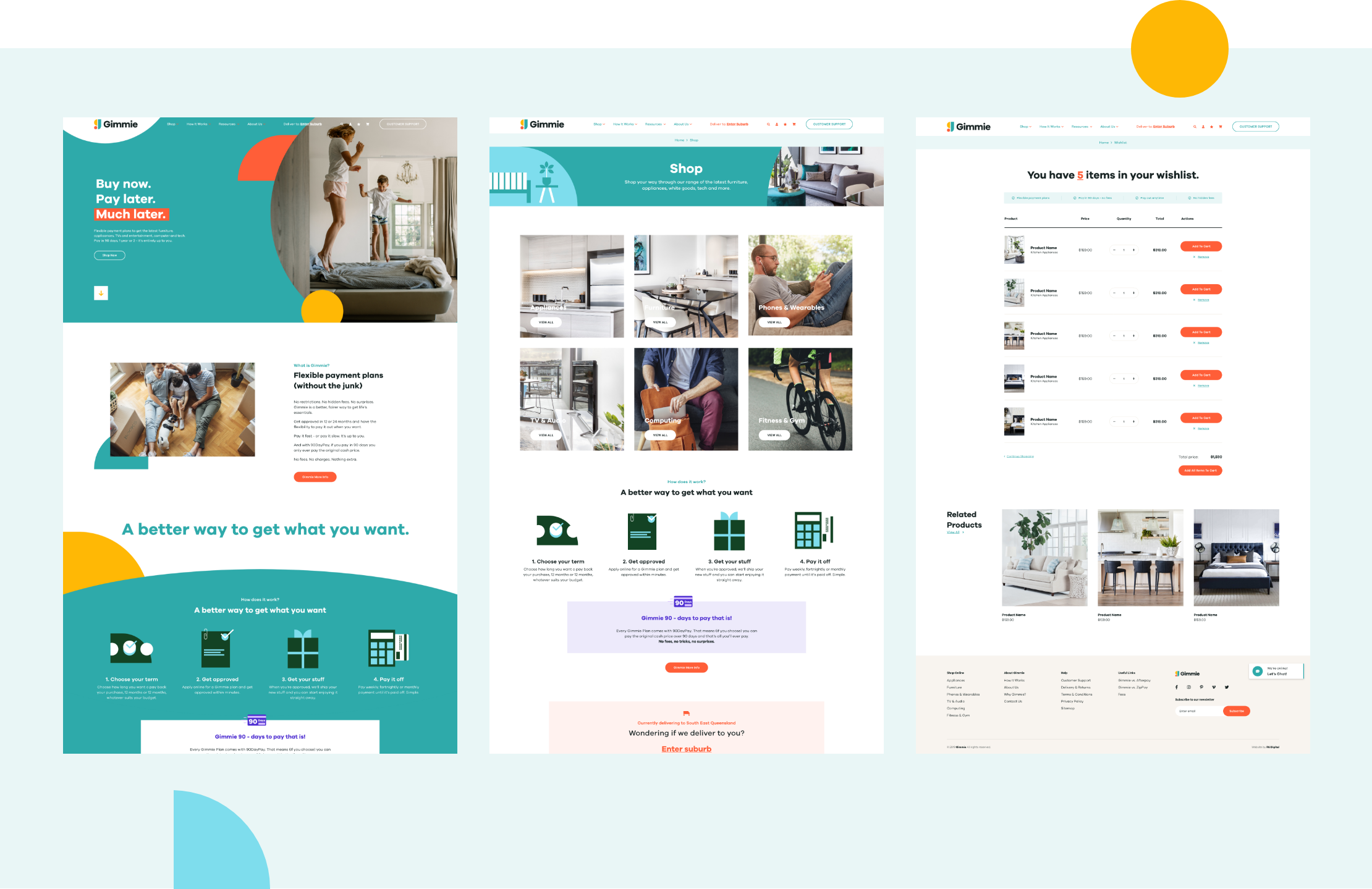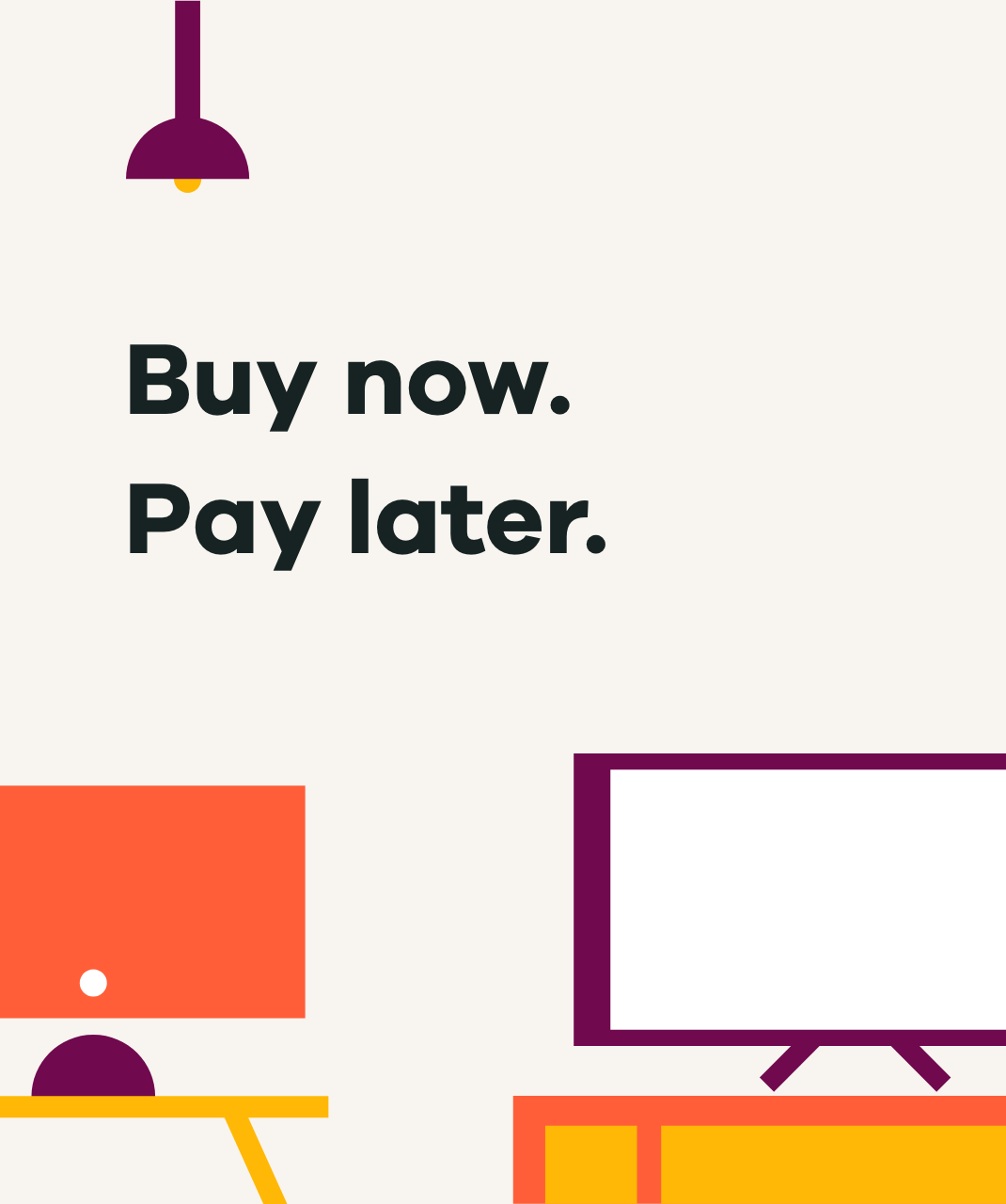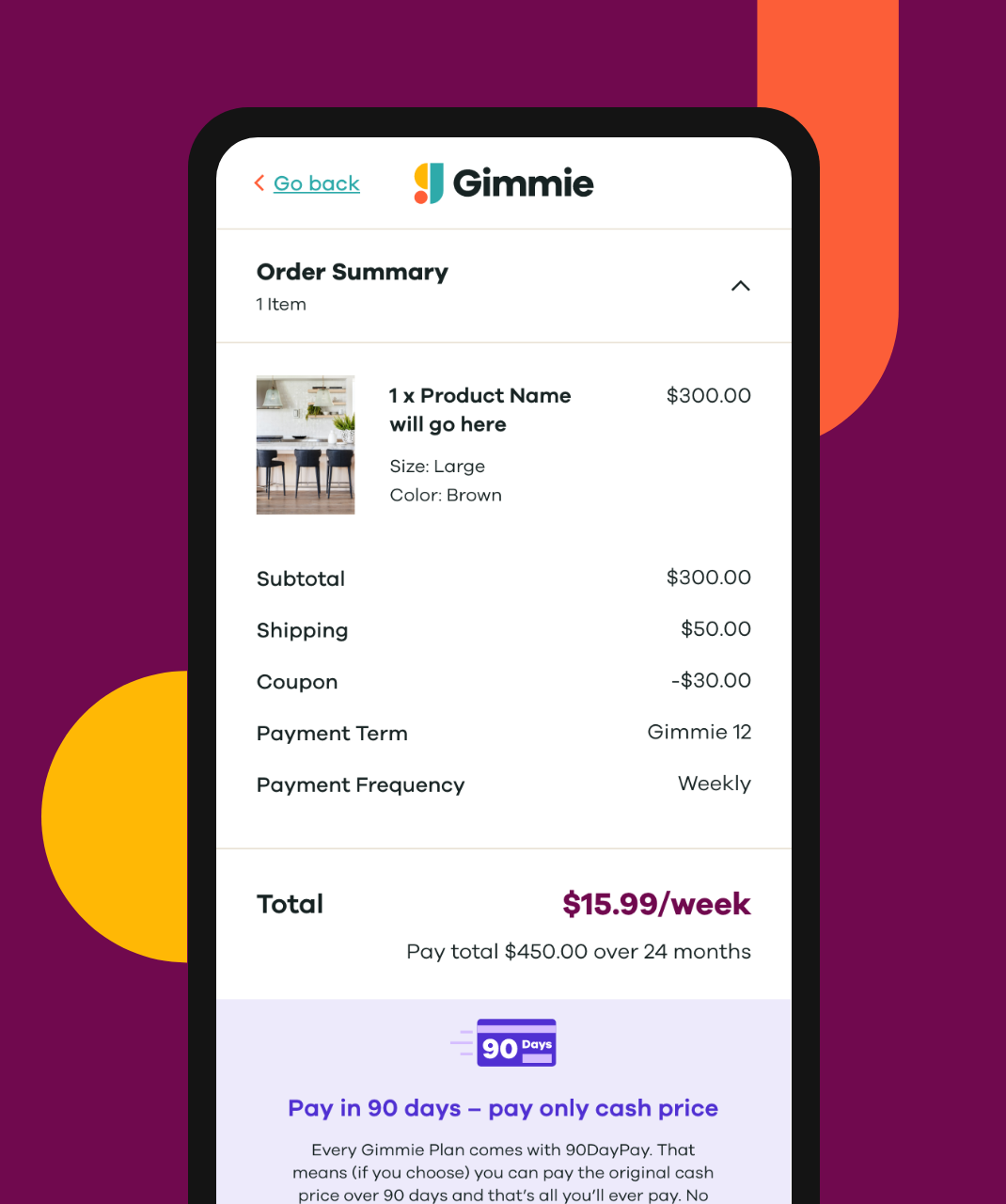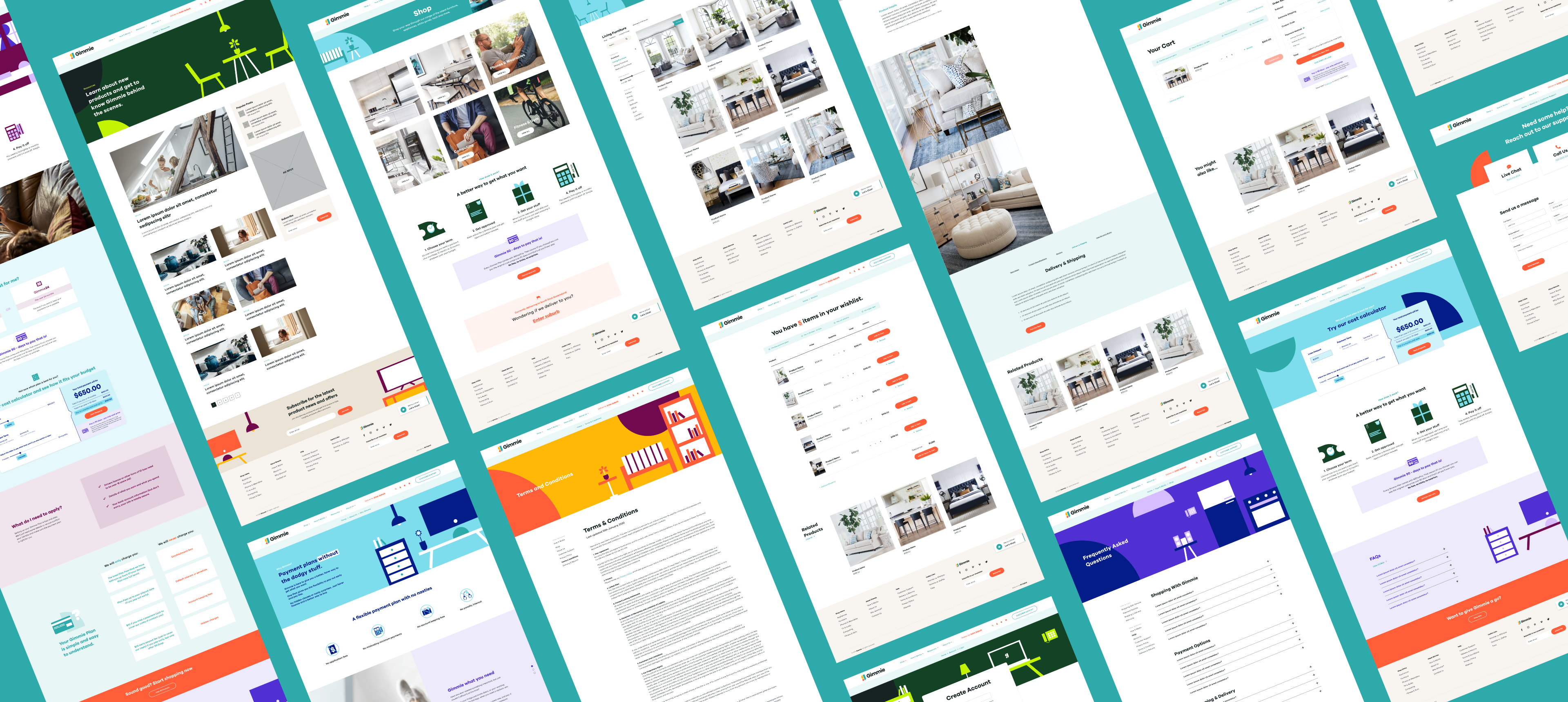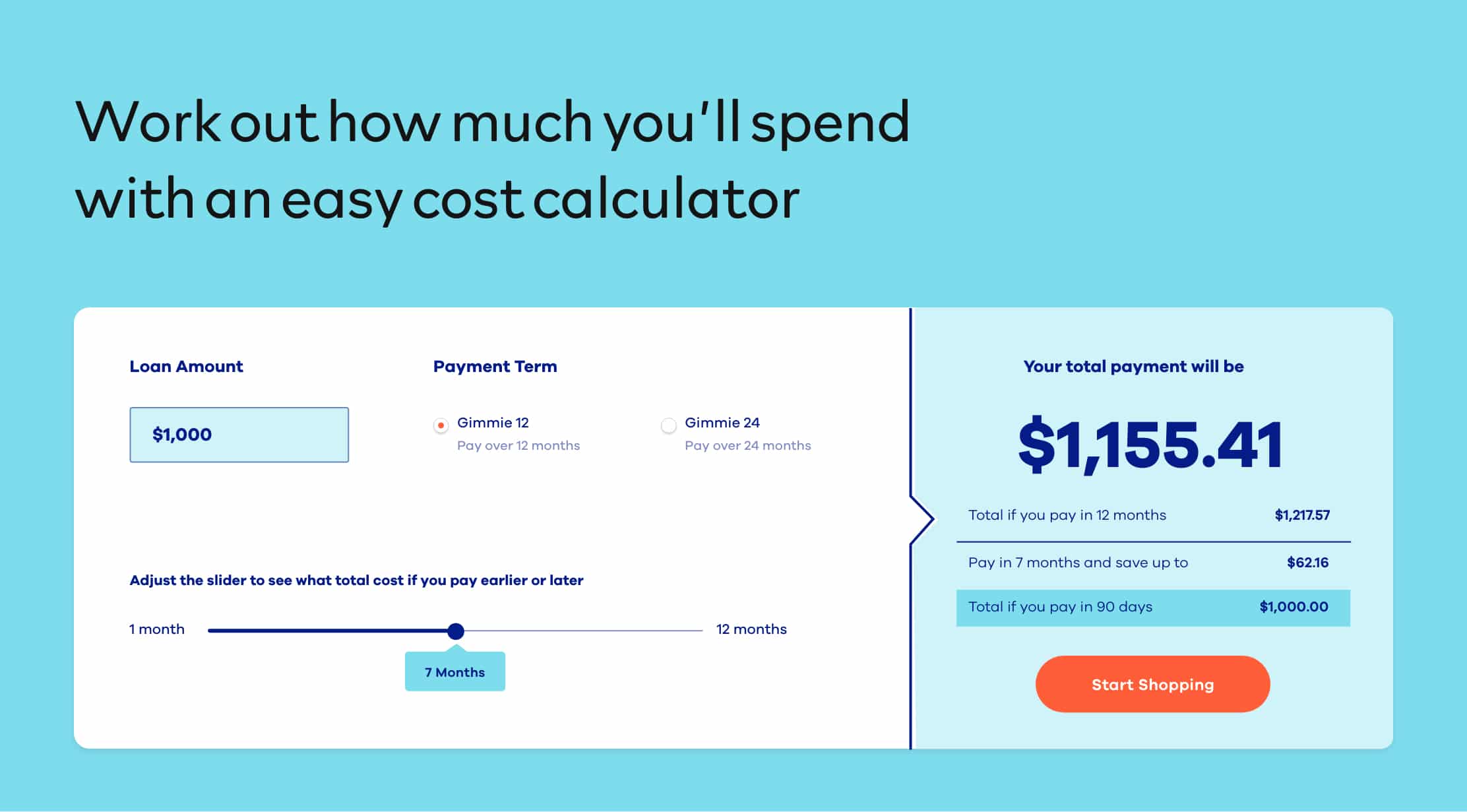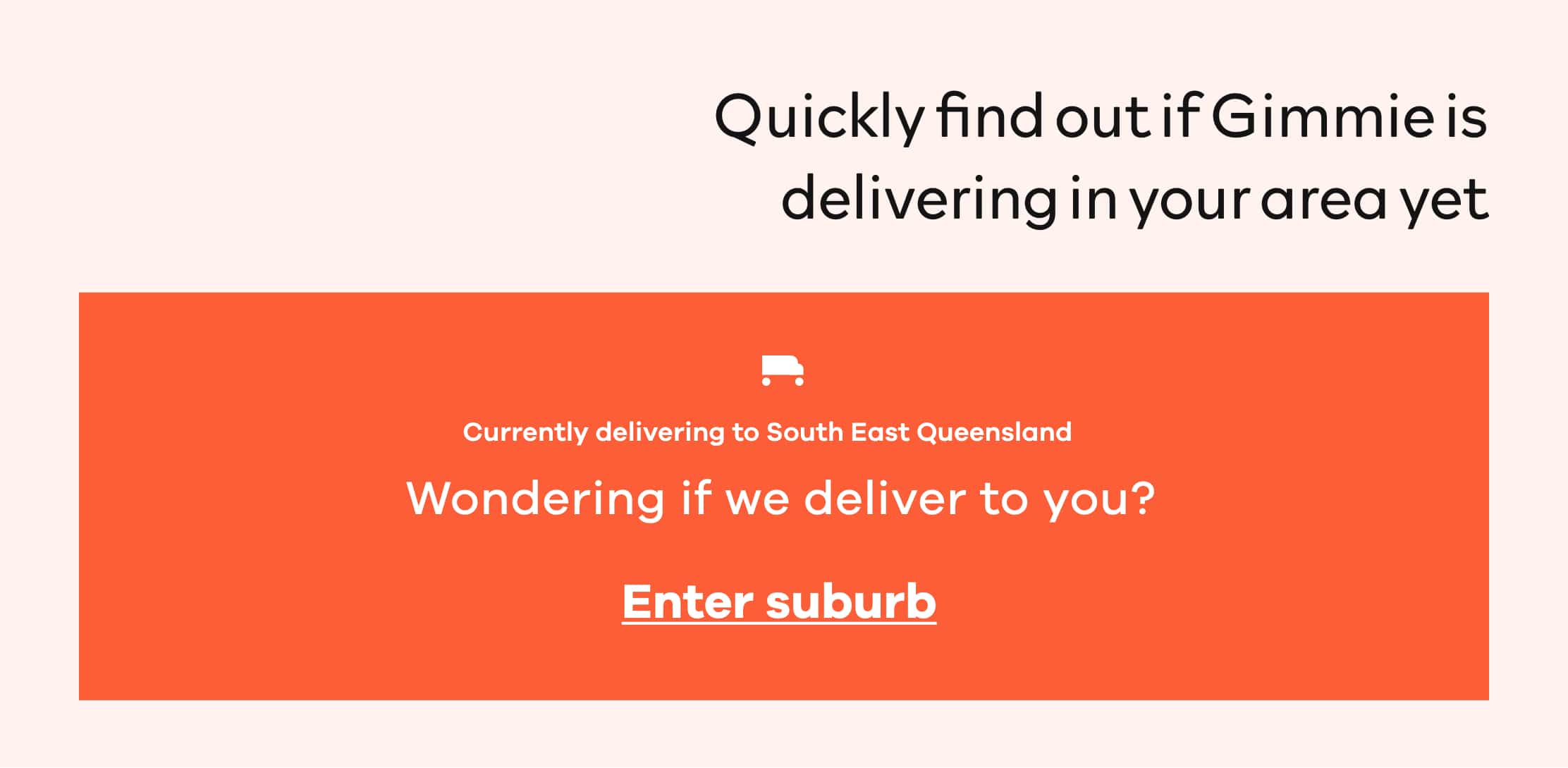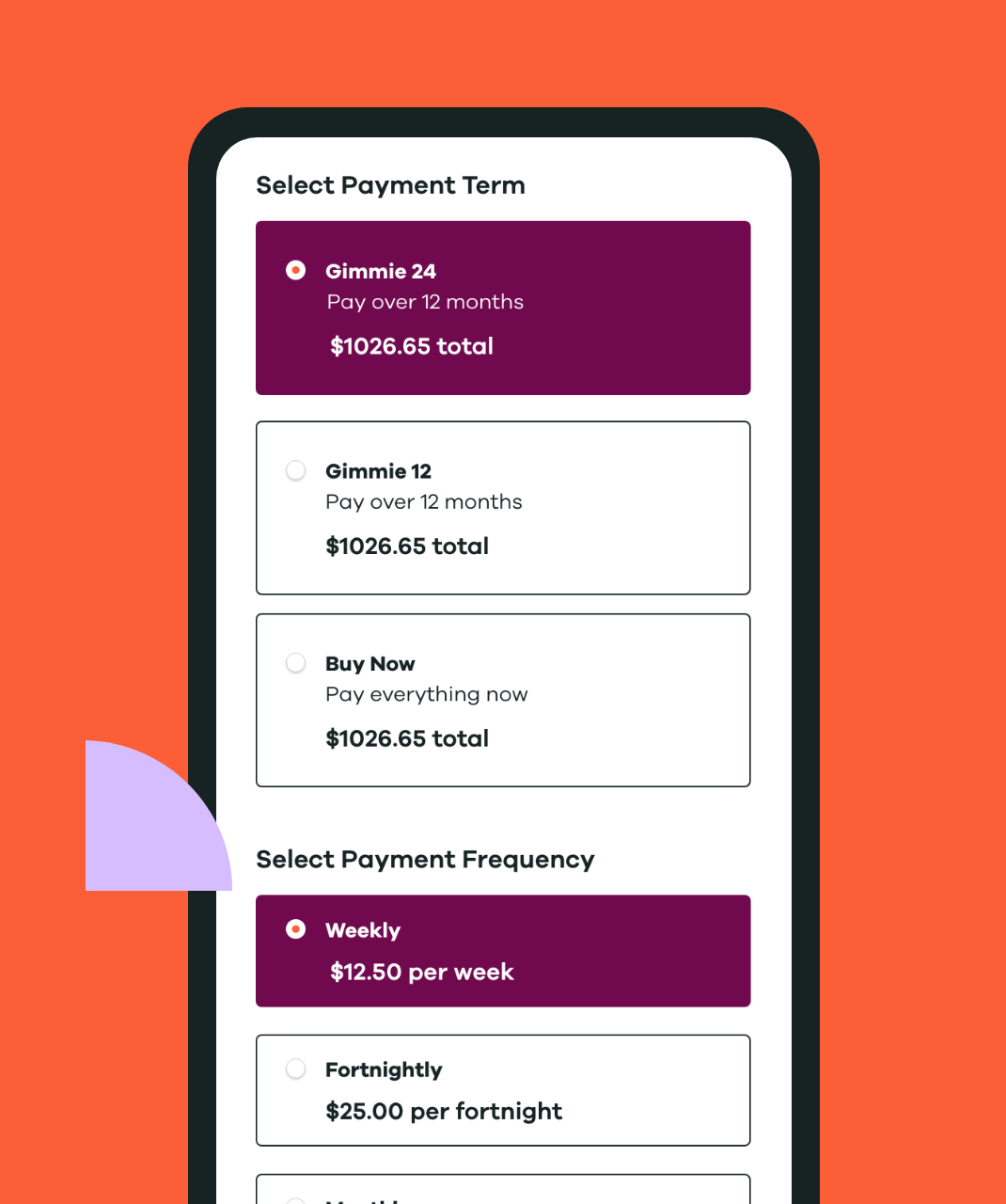 Start with mobile first.
This was one project where we discussed doing mobile-first, but opted to go with desktop designs in order to help stakeholders (who preferred using desktop devices) better understand how the designs would work. Later down the track, a few core components, like the checkout and finance form, of the website had to be re-designed to allow for a better overall mobile experience for users.
Test early. Test frequently.
Due to the deadline and budget of the project we weren't able to test initial wireframes and UX designs on potential users. Once we had developed the website and stakeholders recruited their own testers, were we able to know exactly what an average user would need in order to have a good experience. This meant requiring extensions within the development on a few occasions.
Design systems for the win.
By having a consistent design system, the designs were able to be quickly adjusted allowing for faster turnover and refinement. This was carried through into development as well, allowing what would normally be painful changes to be quick and efficient.