Cainergy
Branding a global engineering company for credibility & sustainability.
Cainergy are a global engineering and asset management company offering design, construction, operations, maintenance and management services around the world.
With their primary employment capacity based in Nigeria, they were facing the issue of their identity not being true to their company mission and vision. In an effort to shift how they're perceived, the choice was to have the brand completely renewed.
After defining their mission and vision, the new brand image had to be fresh, strong and with a human touch. It would need to be timeless and easily recognisable to build brand awareness and recognition.
My Role
Research, Logo Refresh, Brand Design, Print Design, Digital Design
Timeline
February 2020 – July 2020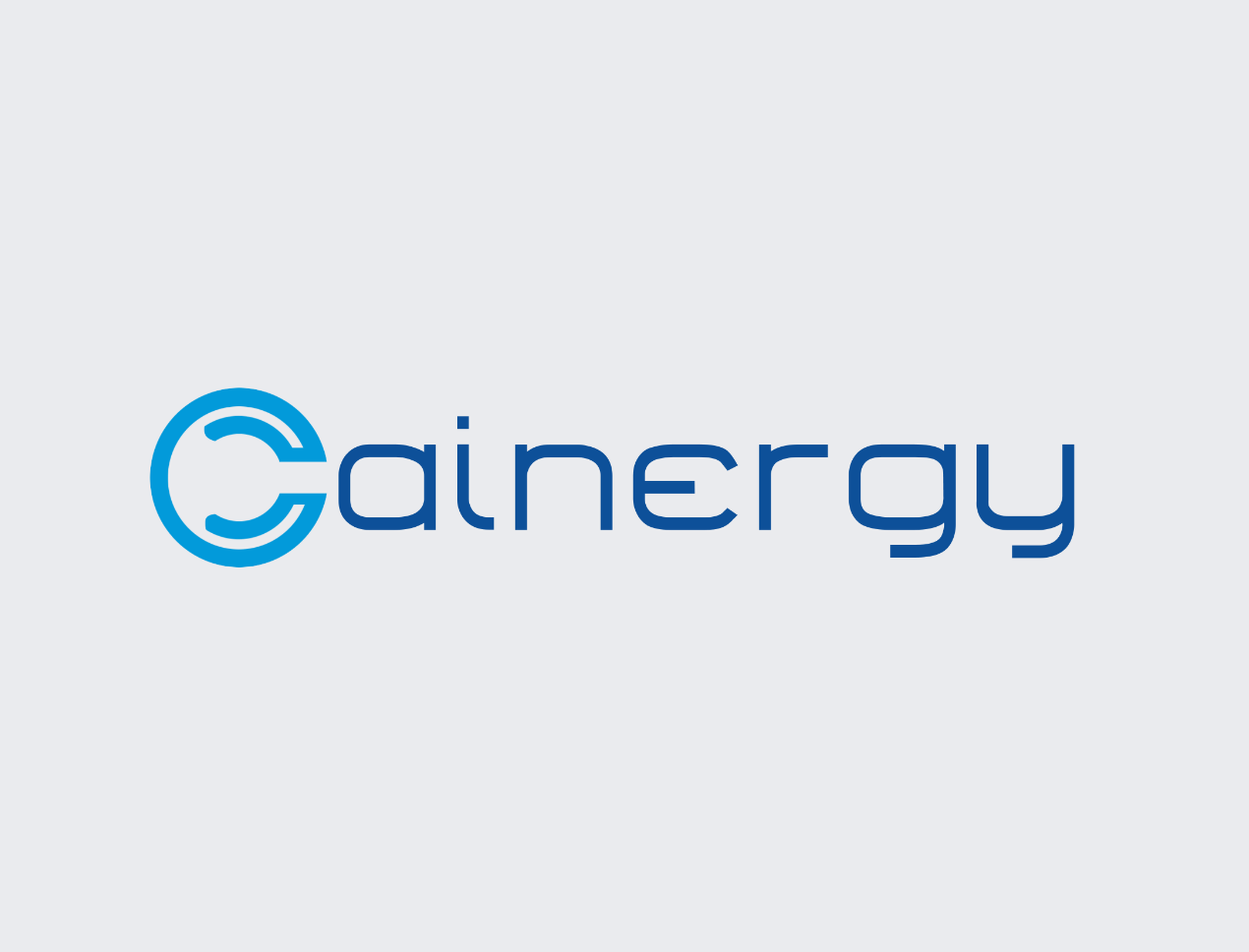 Before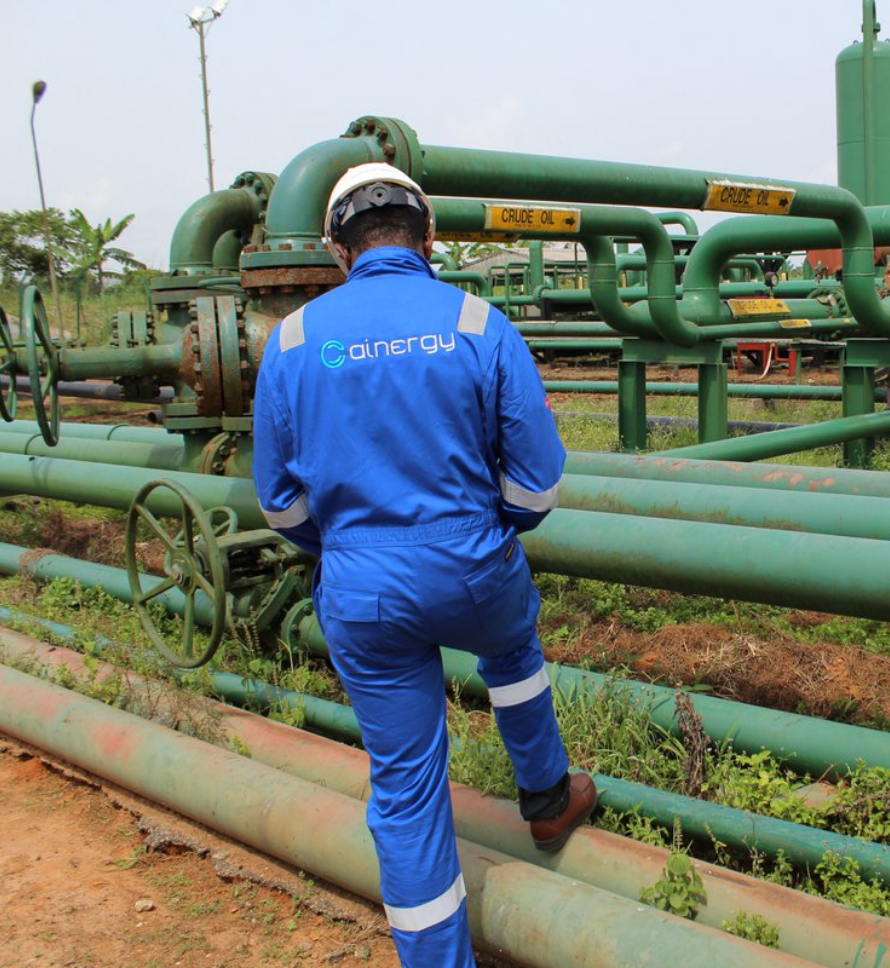 Before
A facelift that doesn't sacrifice momentum from the past.
Over the years, Cainergy has become more popular in their local Nigerian market. They were concerned that a completely new brand and visual identity would have negative impact on their existing customer relations, but knew they needed to update their identity for brand consistency.
By refining the logo to look more professional, it allows new and existing customers to experience the Cainergy brand in its true form. As they are a global company with 7 offices, a fresh take on their existing brands rather than a full re-brand means a slower rollout to each office is acceptable.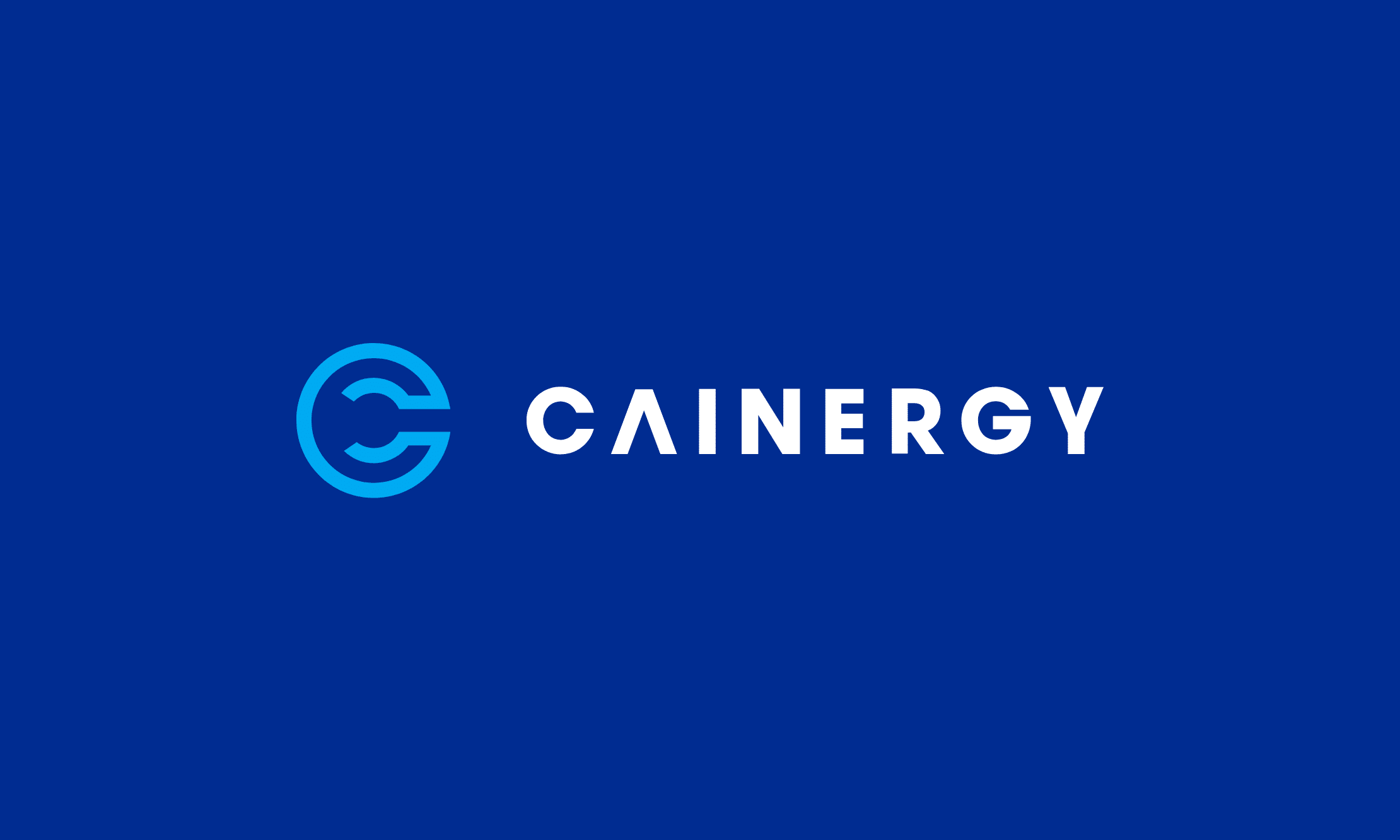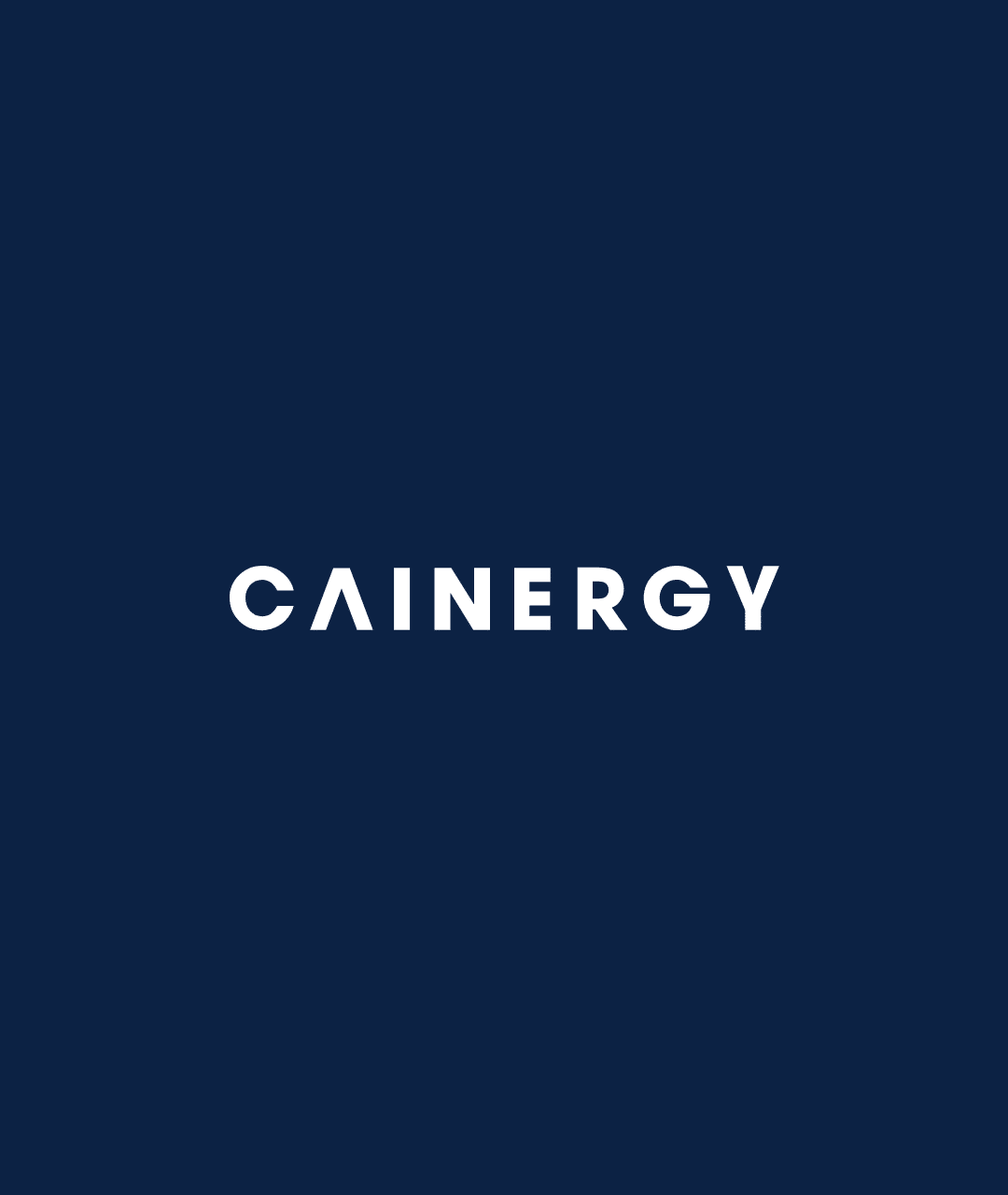 A sophisticated brand that builds stronger awareness, recognition and a positive image.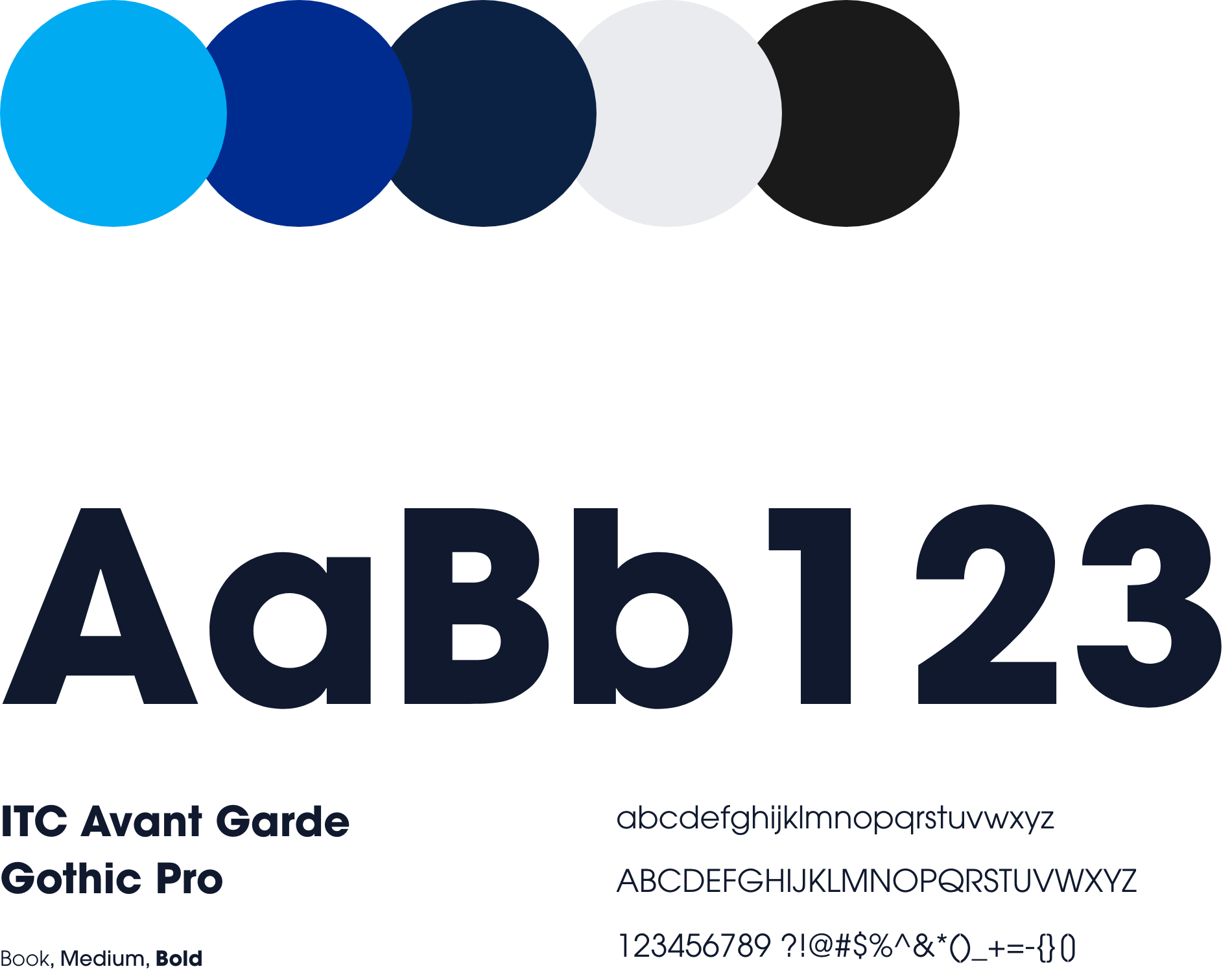 A brand framework that's easy to follow.
No brand refresh is complete without an updated framework to follow. I created a brand style guide that provides clear guidelines and brand strategy that will allow their sales, marketing and training teams to create consistent media regardless of use case.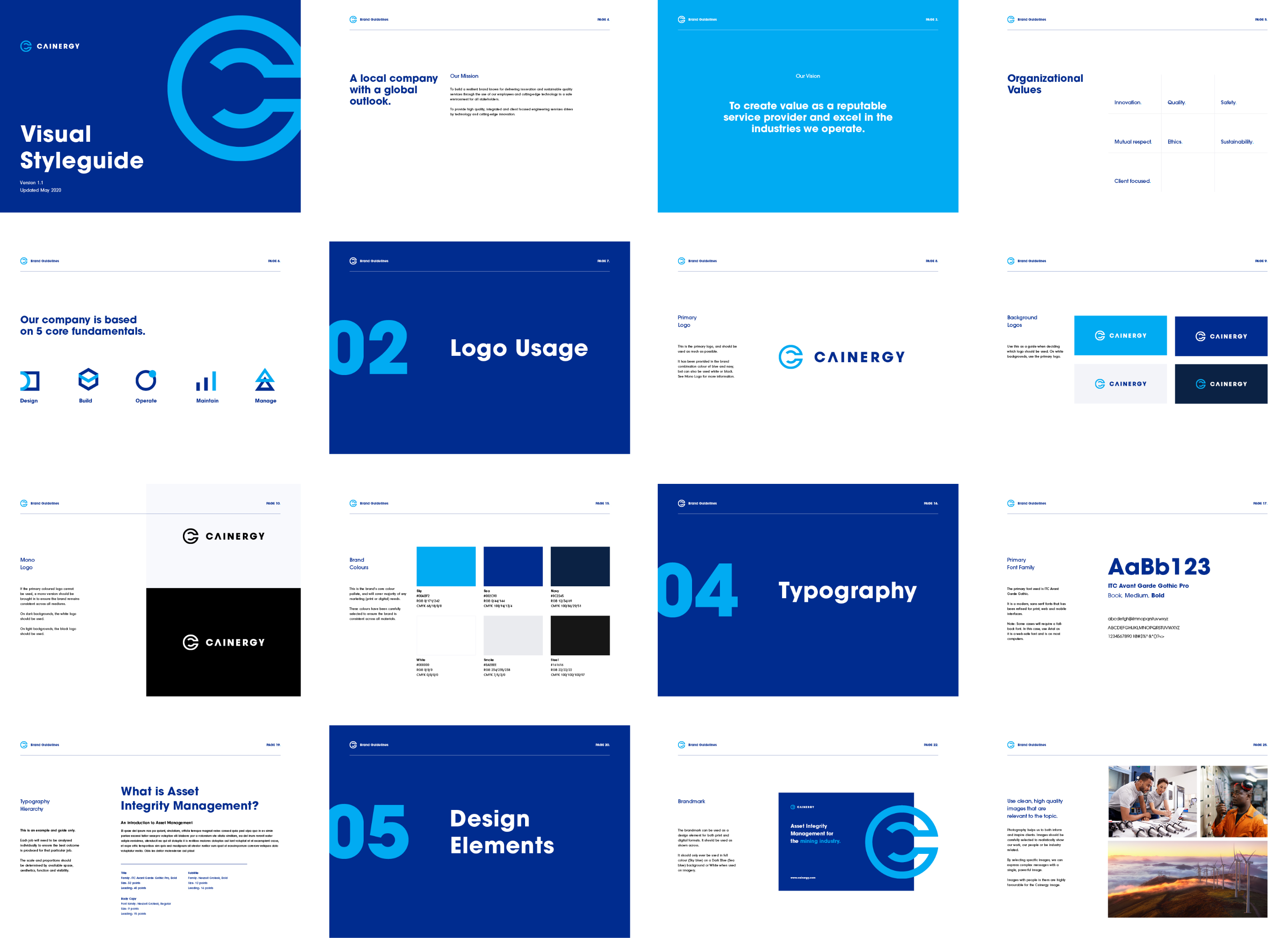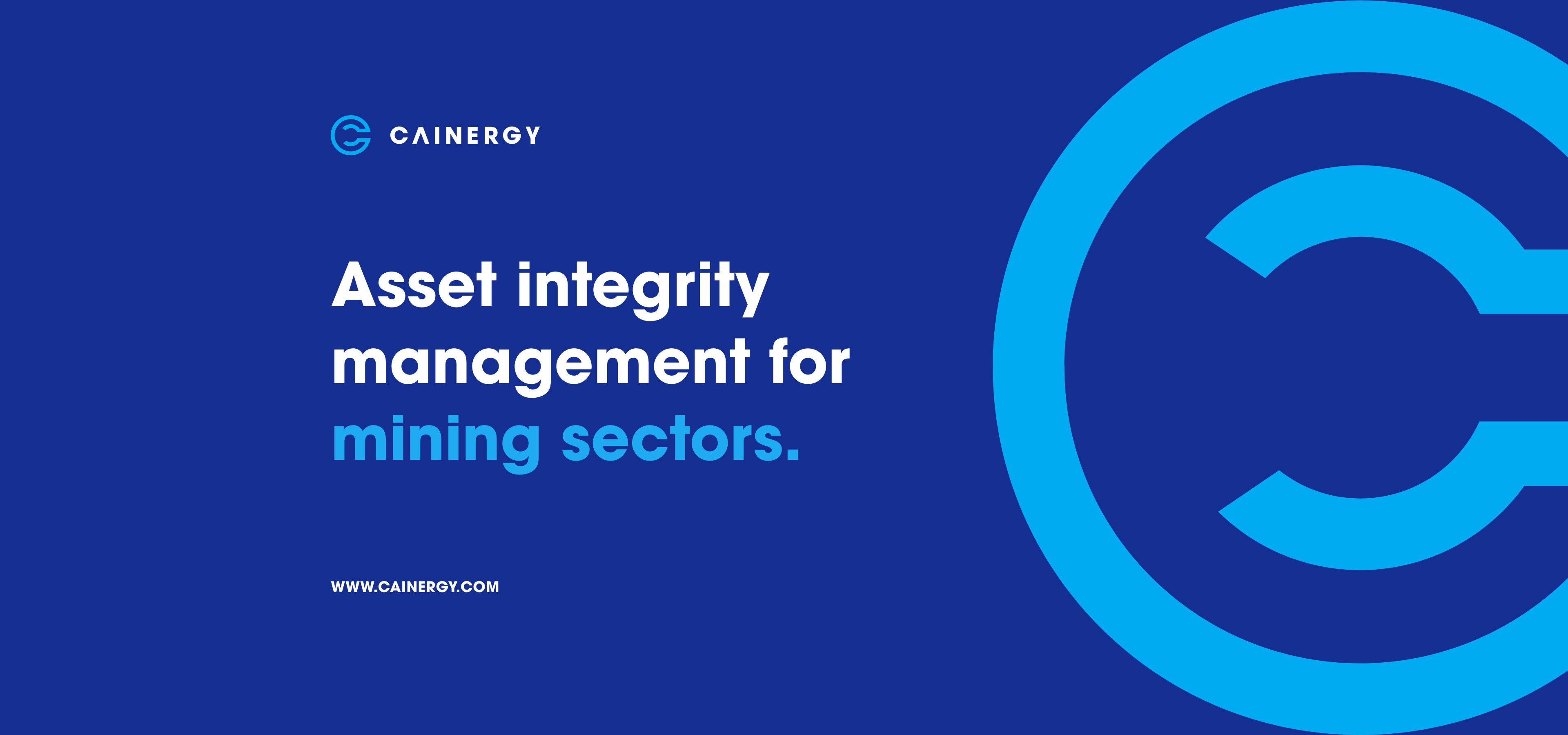 Highlighting value proposition through service icons
Cainergy operates their business founded on five core services – design, build, operate, maintain and manage. This helps cement their services and values as a business, and creates a consistent brand message.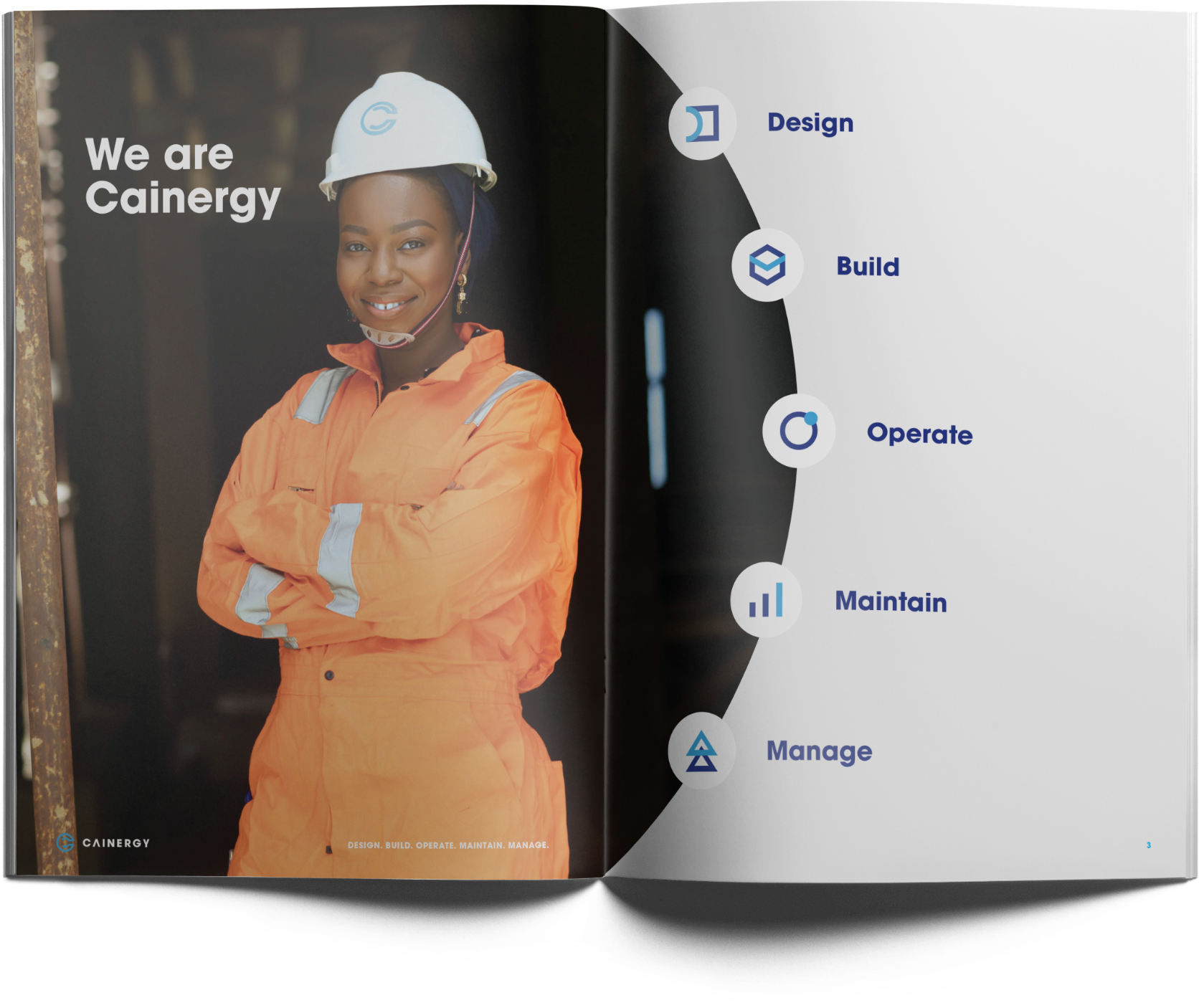 Leaving a lasting impression with consistently branded materials.
I designed a range of print and marketing materials from business cards, letterheads, capability statement, service brochure and employee uniform concepts. Digital formats were not missed; Powerpoint presentation templates, email signatures and EDM designs were also completed to provide a well-designed experience for all mediums.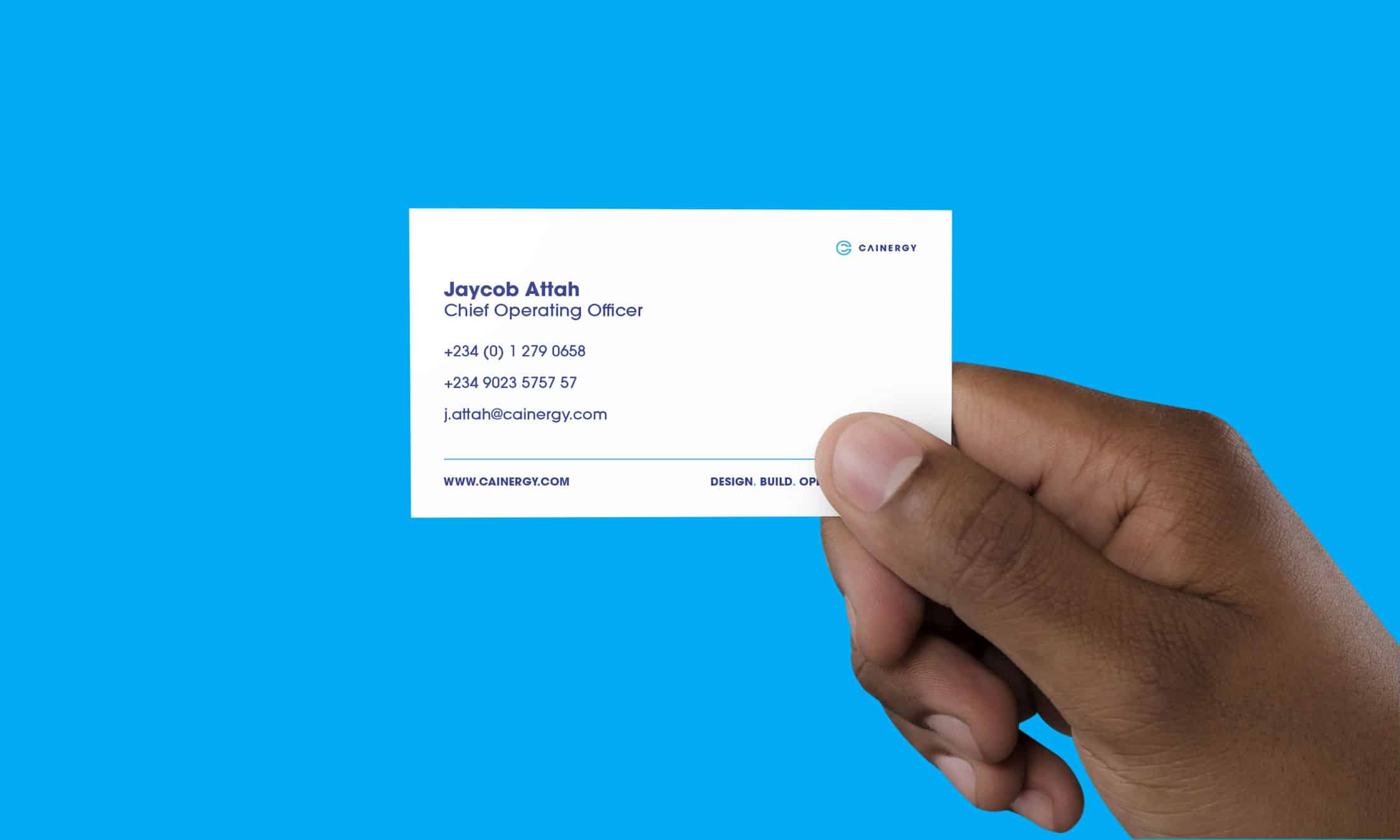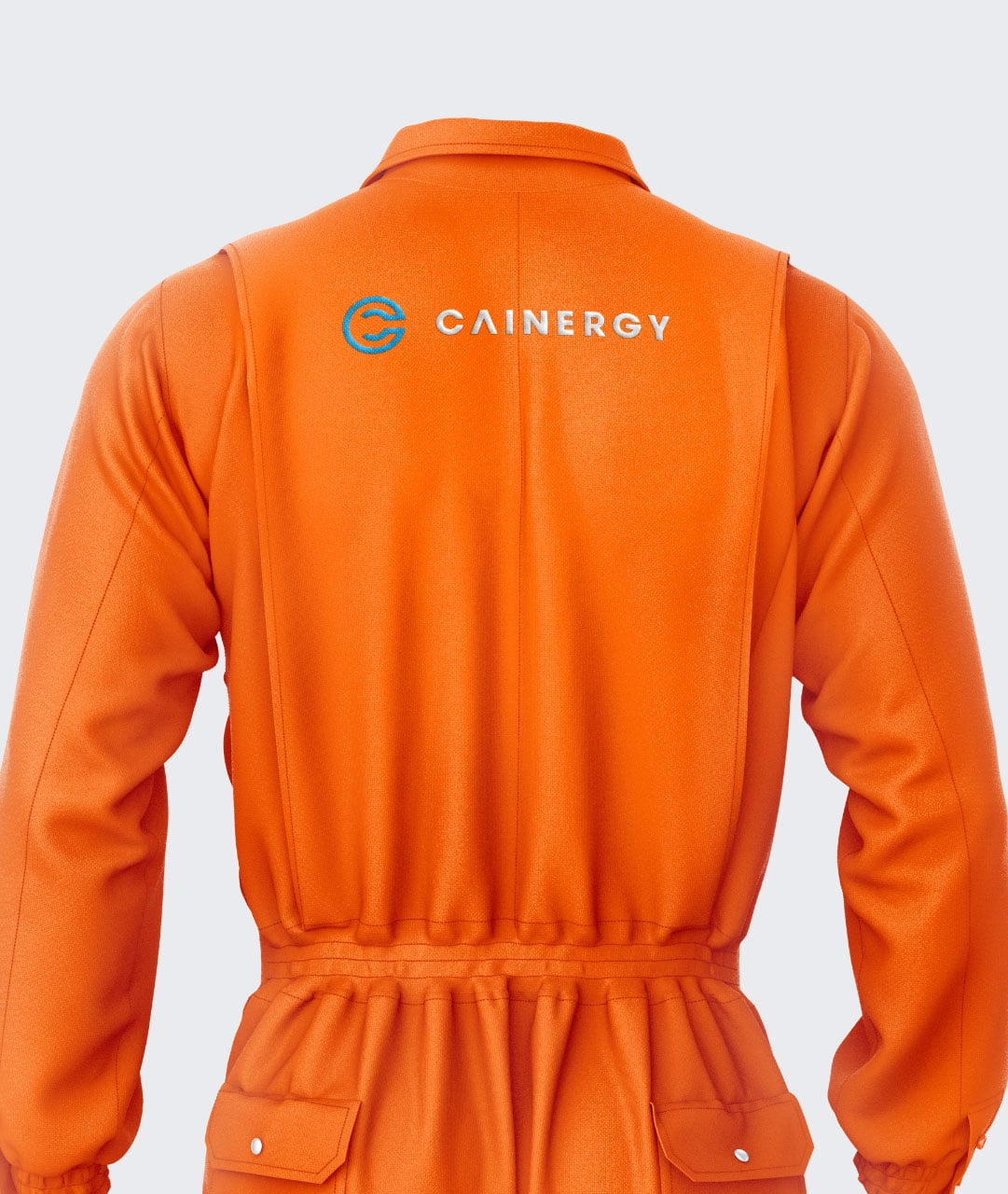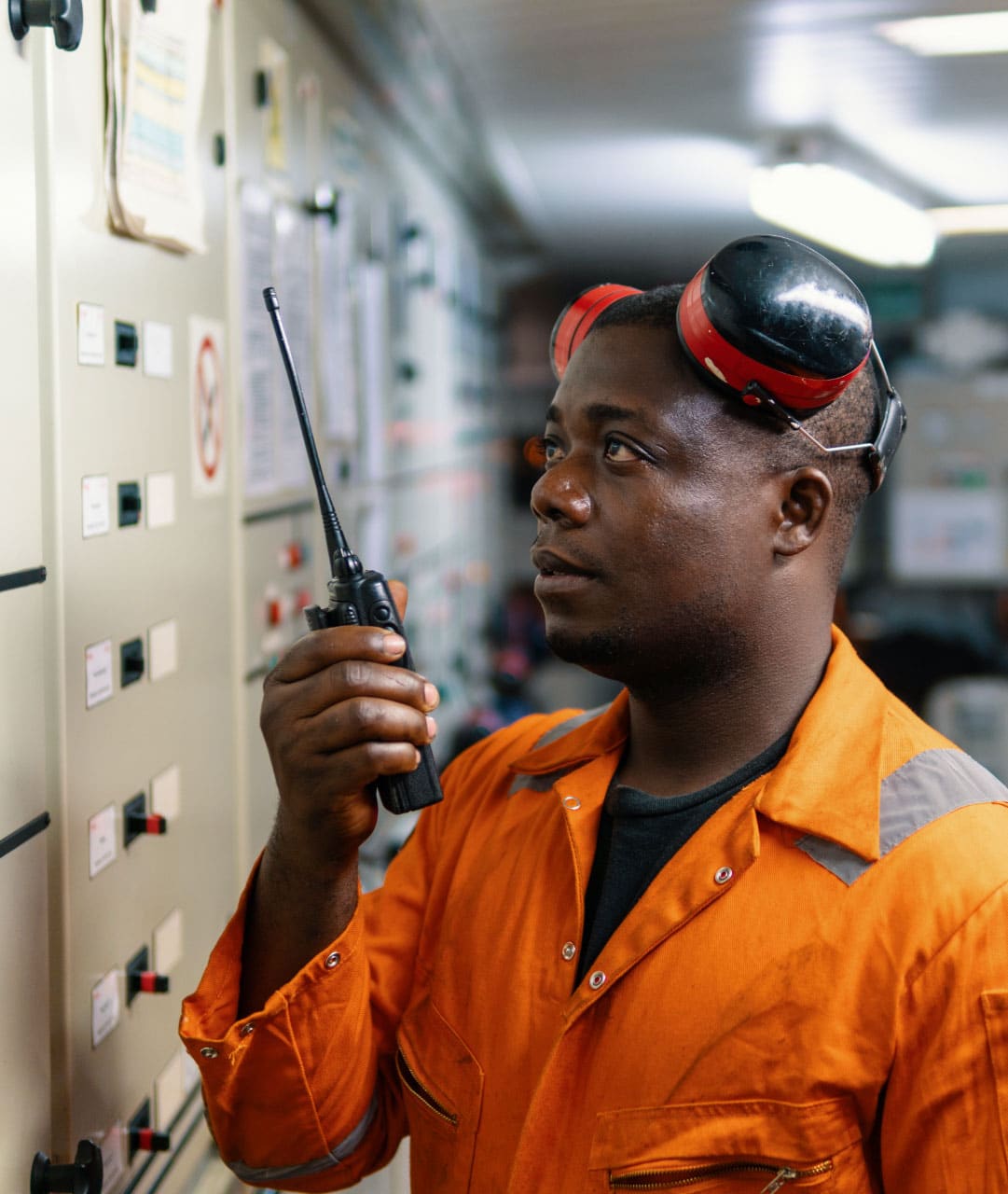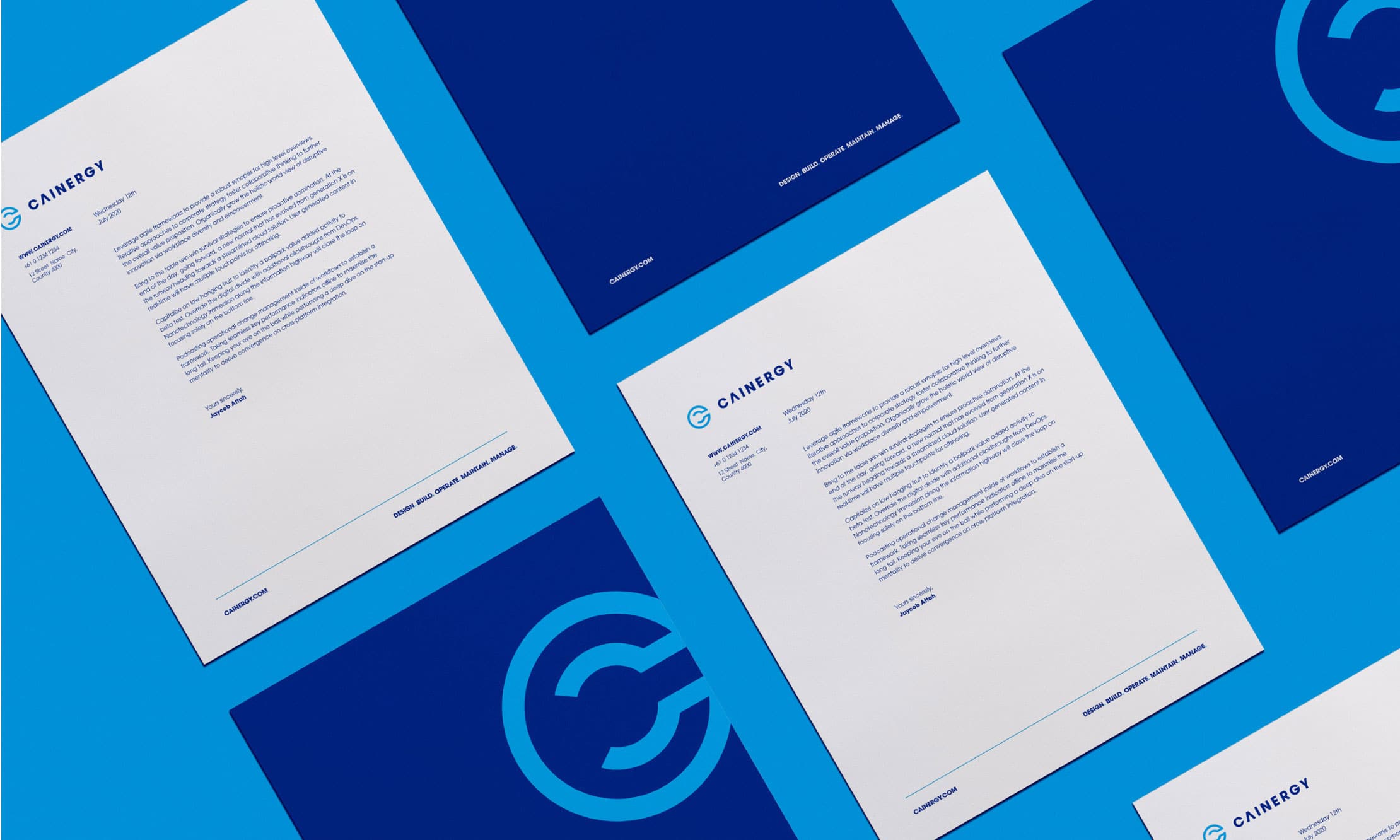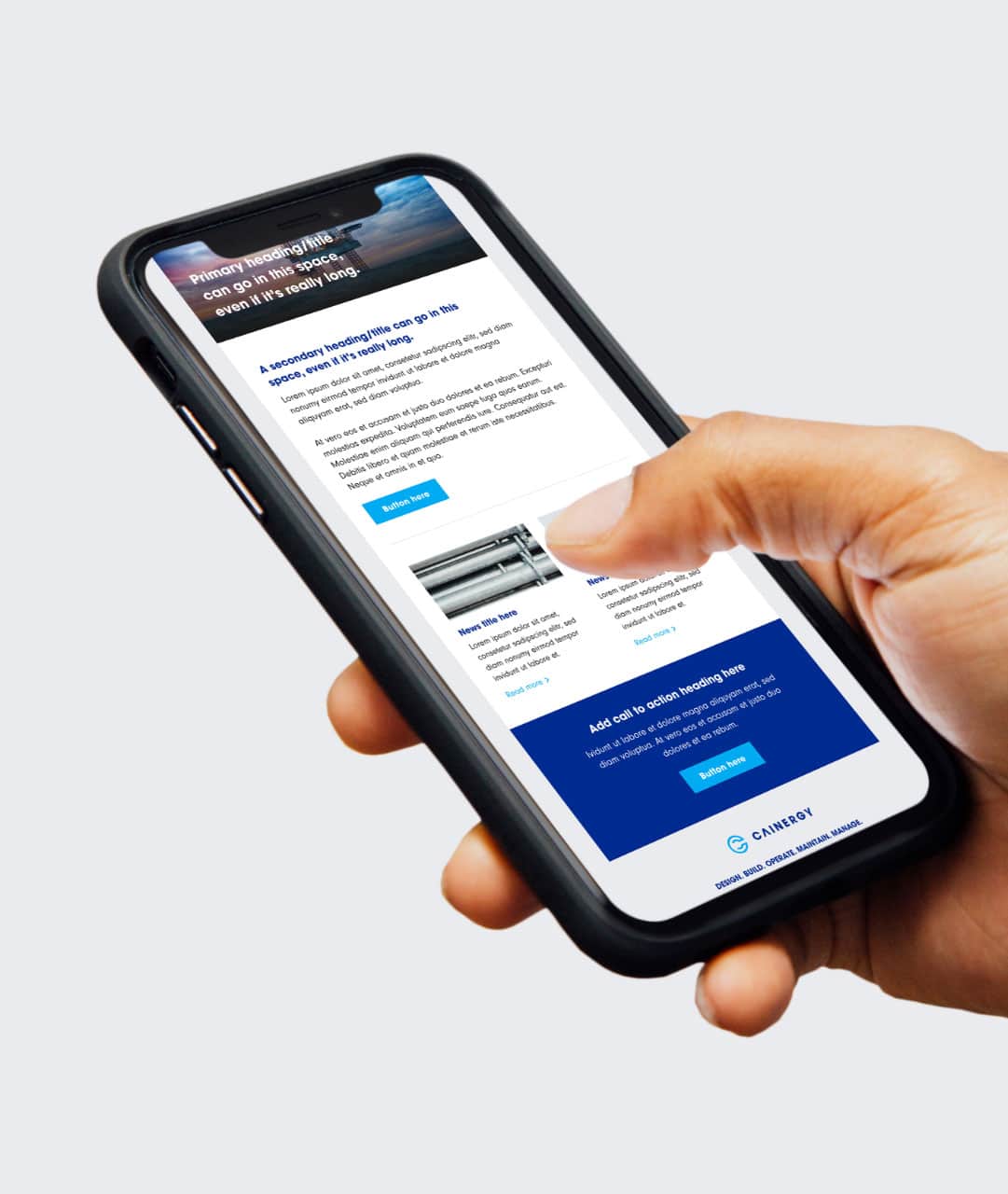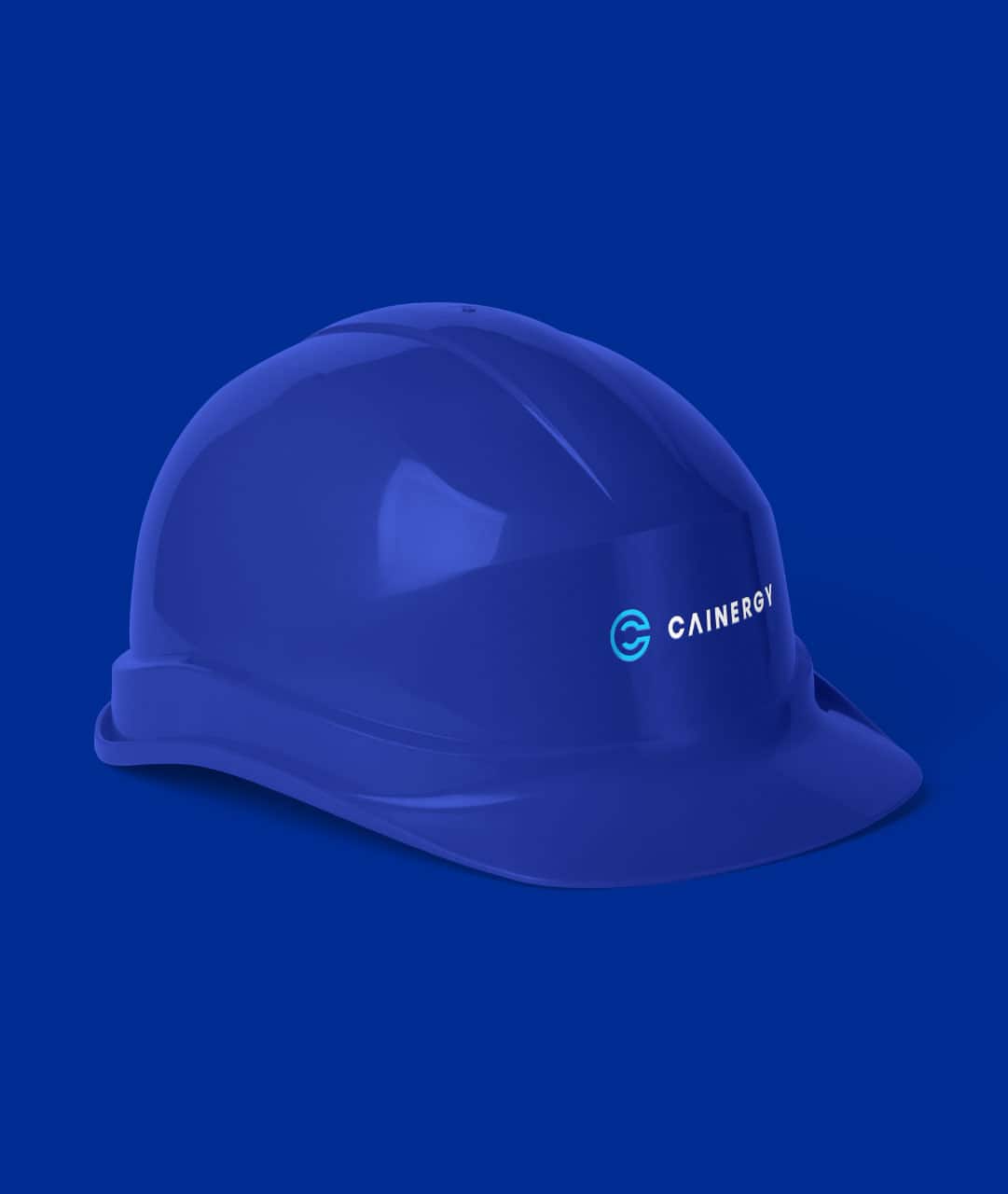 Always test logo in smallest case first, then scale it up.
When working on the updated brandmark, I went through many different thicknesses to see how thin I could go. One of the concepts I tried was half as thick and it did look quite nice, when paired with the right wordmark, however when scaling down it lost its legibility. It was a good reminder to always check the logo on a smaller scale, and put it to the test on print and digital applications, to see how far you can go with a logo.
Invest in high-quality mockups.
When I initially presented the updated logo and branding concept to the customer, he fell in love straight away and said over and over how much I had achieved the result he was wanting Cainergy to have. I had mocked up the logo on a range of high-quality mockups that were relevant to his industry such as safety helmets, engineering uniforms, on deepwater mining rigs – this not only showed my understanding for the brief, but my desire for the brand to truly suit the industry it sits within.