Associated Christian Schools
A brand refresh to show commitment to Christian education.
Associated Christian Schools was founded in 2009 by a group of like-minded school Principals who wanted a place to engage and discuss topics with fellow peers. It has since grown to be a community where schools, teachers and principals can use their membership to discuss industry news, attend teaching events and discuss specific issues surrounding education and faith within the education sector. They provide a platform of knowledge for their members, with specific support for legal issues, faith issues and general schooling requirements.
After a few industry related issues had been brought to light mid 2019, they were in need a new brand that showed their members their commitment to helping the future of Christian education within Australia. The goal was a refined and sophisticated brand that could compete with their competitor's, and be timeless and flexible so they could one day grown from a national brand to a global one.
Role
Logo Design, Brand Design, Print Design
Timeline
June 2019 – October 2019

Project Kickoff
To kickstart the project, I was able to meet directly with the board members of the association to discuss everything about the brand: where they started, how they have evolved and where they look to go in the future.
This helped me get a solid understanding of their history and how they have worked in the past, and get an agreed direction on where they wanted to go to align with their business goals of building their association member numbers.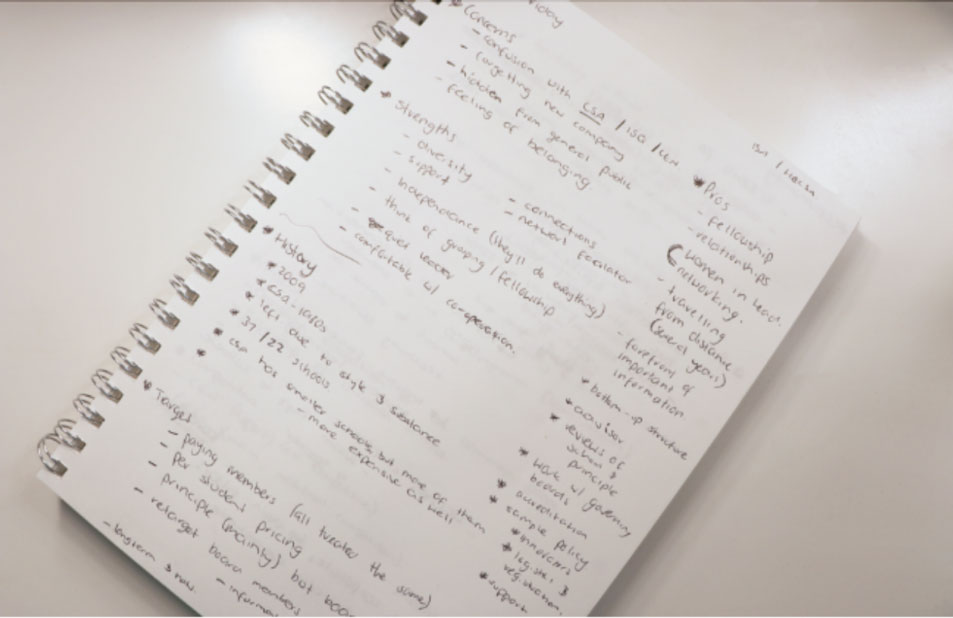 Some of my notes and key points I took from the meeting
Initial research & rough logo concepts
I went straight into my research phase when returning from the kickoff meeting. This involved looking into ACS' competitors, both nationally and internationally, to see what was trending in the industry. I then looked elsewhere to other industries to get some creative inspiration on brands that were fresh, corporate and that I believed aligned with the goals discussing during the kickoff meeting.
This allowed me to refine my initial visual ideas from my head to paper. I started out with traditional paper sketches and then moved into digital sketching with Procreate on the iPad. The digital versions allowed me to duplicate and refine potential concepts in a quick and efficient process.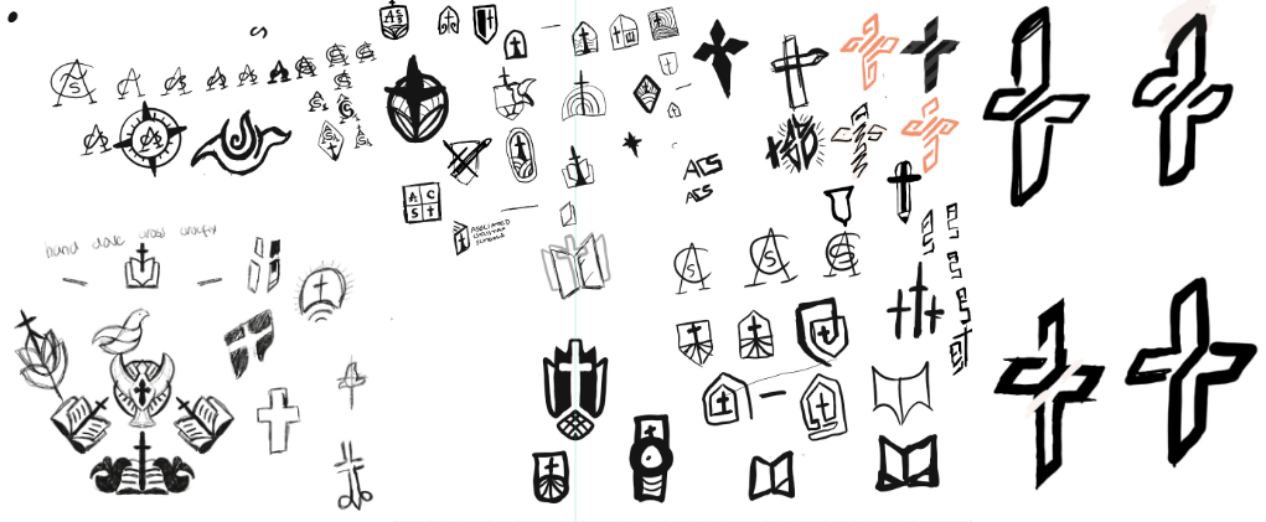 A small selection of concepts I explored on iPad using Procreate, after sketching pages of ideas using pen and paper.
Presenting initial concepts
Once I had two solid ideas I was happy to present, another in-person meeting was had with the same key stakeholders from the initial kickoff meeting. I presented the ideas and ran through the design process and showed the two concepts in a variety of uses and mockups so that stakeholders could have an easier time imaging where their brand was going to go.
Below are the initial logo design concepts I presented during that meeting.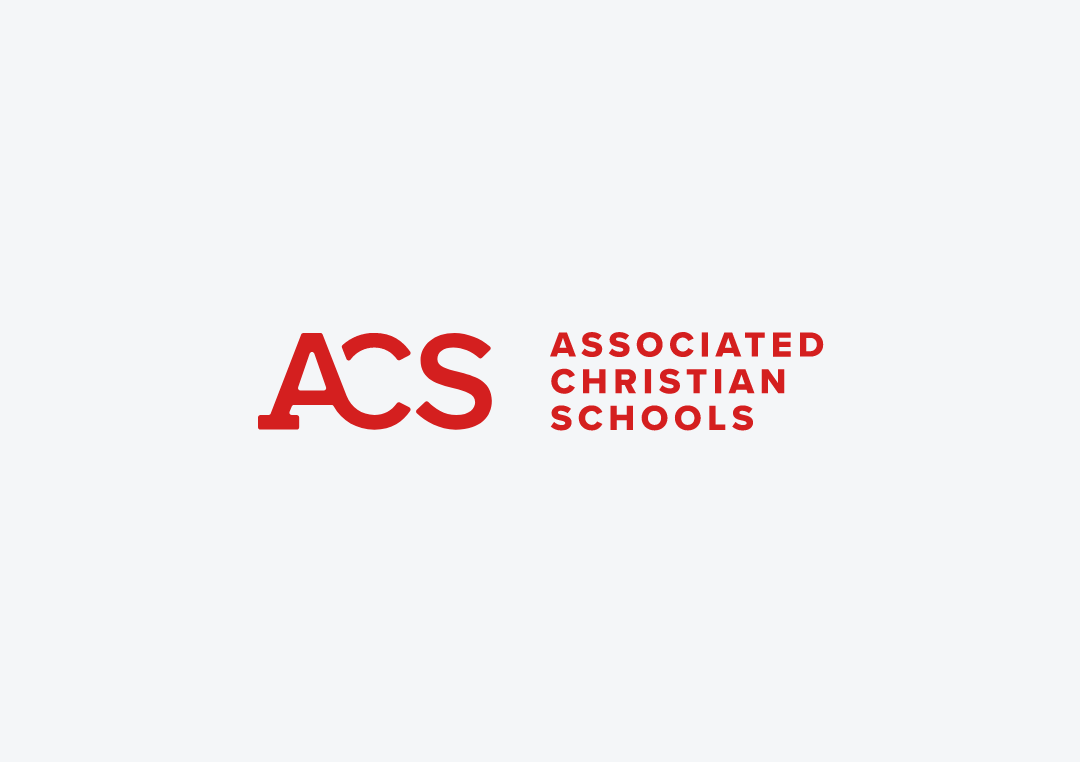 Initial concept #1
This concept pays tribute to comment from stakeholders that majority of the brands following refers to them as "ACS". Having this as part of their logo would make it official, and allow the brand to utilise the acronym appropriately. The red colour honours their existing logo.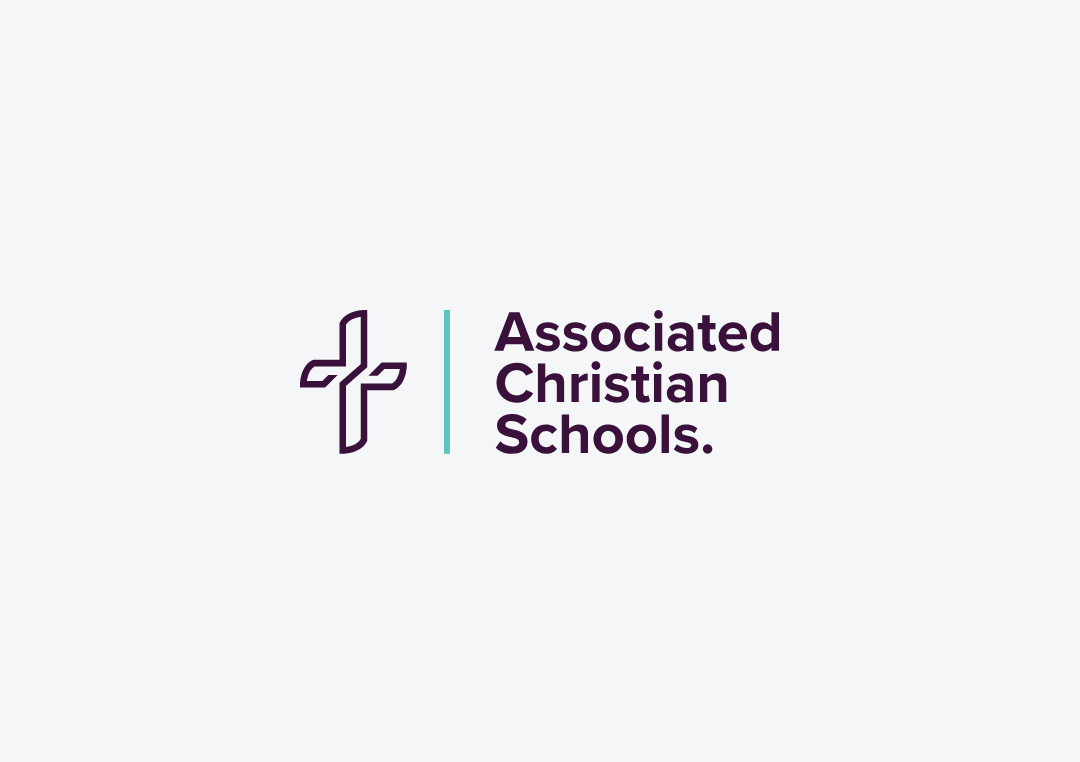 Initial concept #2
This concept focuses on the Christian aspect of the brand, and the abstract take on the Cross expresses their desire to adapt and grow for the future. The colour choice is a step away from their competition, to show that they are truly unique in the industry.
Logo refinement
After thorough discussion and some time, the board was able to pick a direction from the first concepts I presented (they wanted a combination of the two).
I was able to continue the refinement process of the entire brand's visual identity. Below is a very small portion of the refinement process.

Refinement #1
Exploring a shield and wordmark combination, as the client wanted to see a combination of the first 2 initial concepts.
Refinement #2
The shield had too much of a tombstone similarity, so it was changed to a circle to encompass sense of community.
Final Version
The final logo was a more refined, simpler version with thinner weights and a simple font utilised for the brand's acronym.
Final Designs
After receiving the final sign-off on the logo design and conceptual brand identity, I was able to refine and finalise the company visual identity and put together full design framework.
I finalised typography choice and combinations, colour palette, logo lockups, application examples and put this all together into a simple brand guide.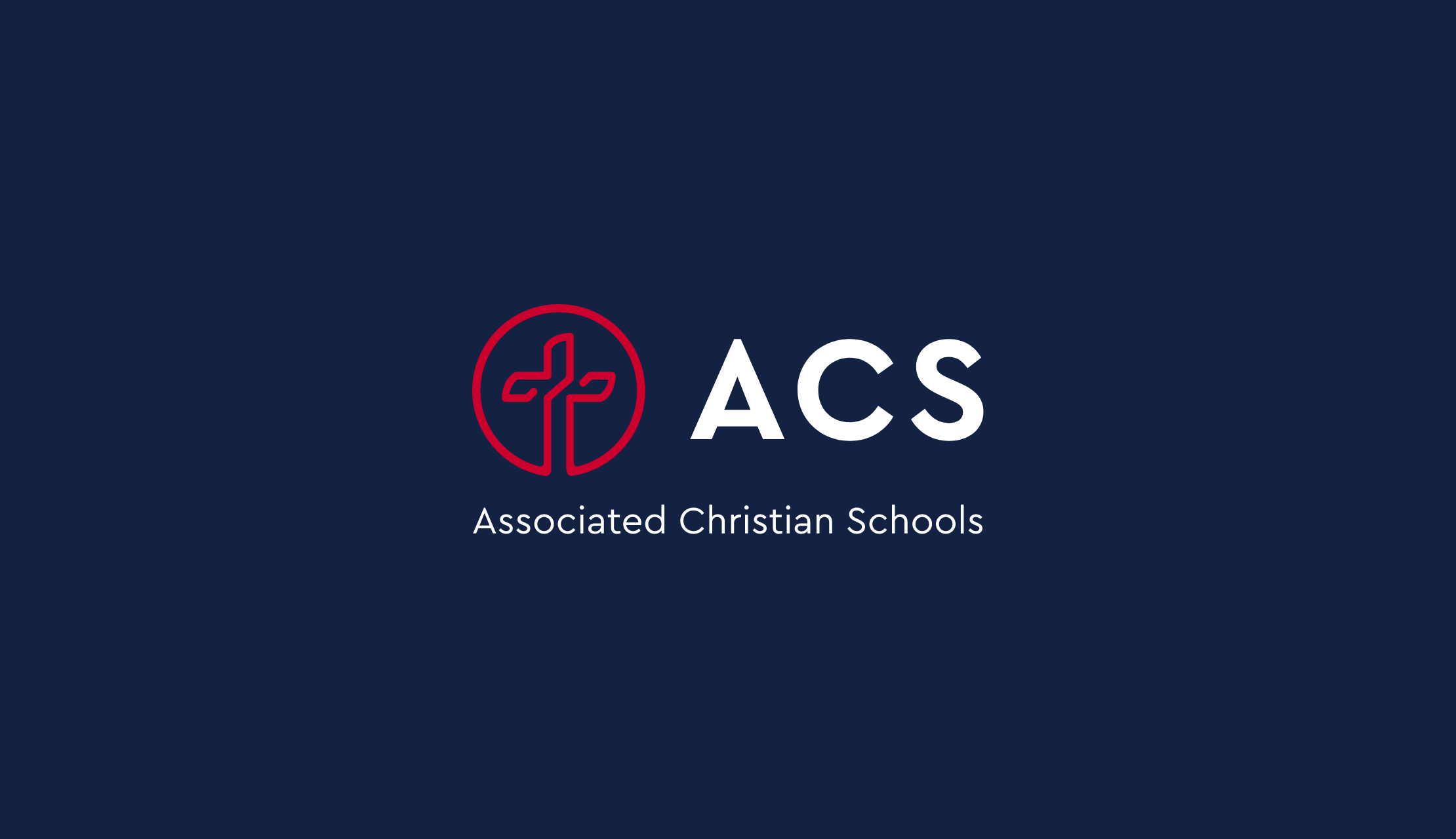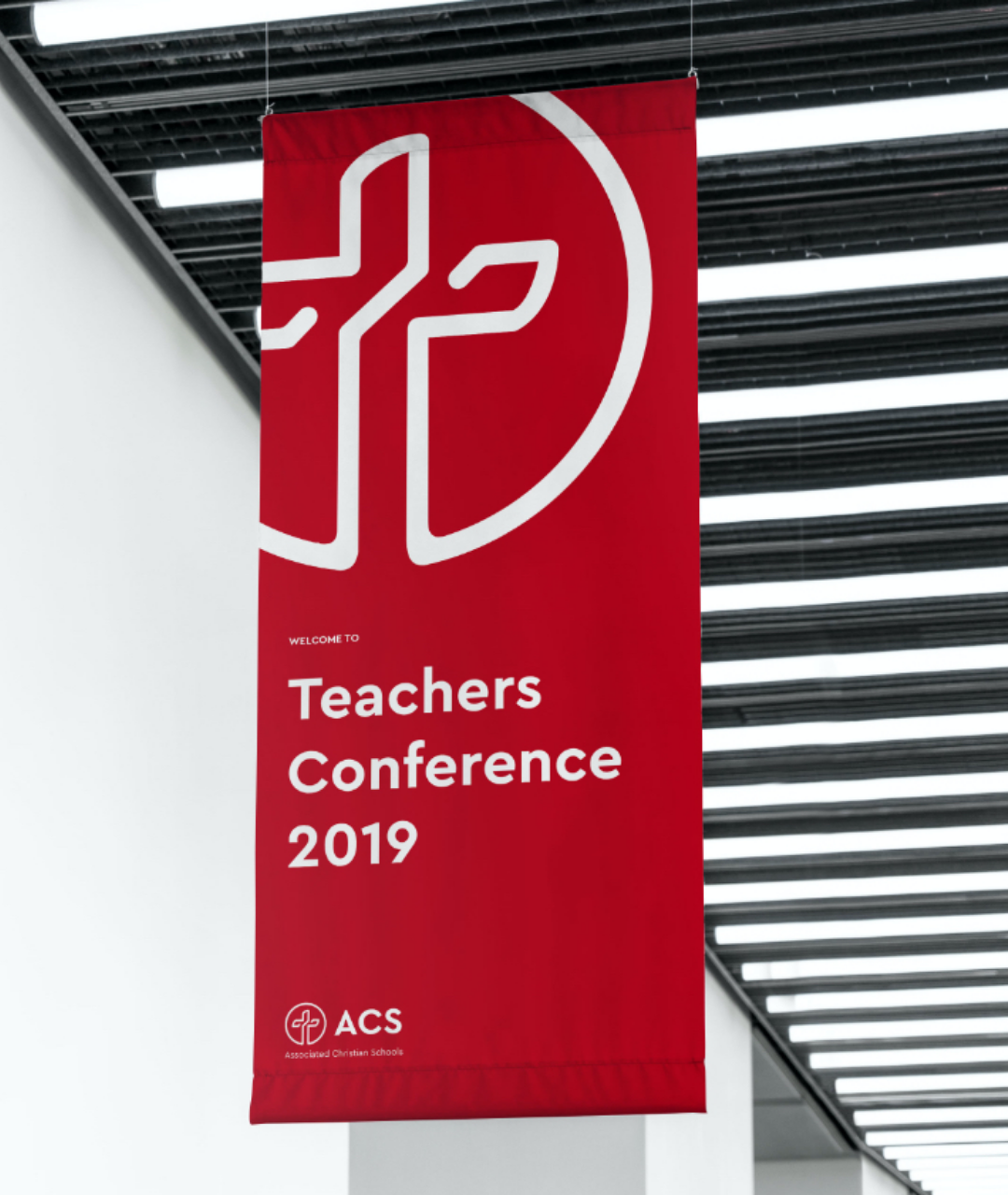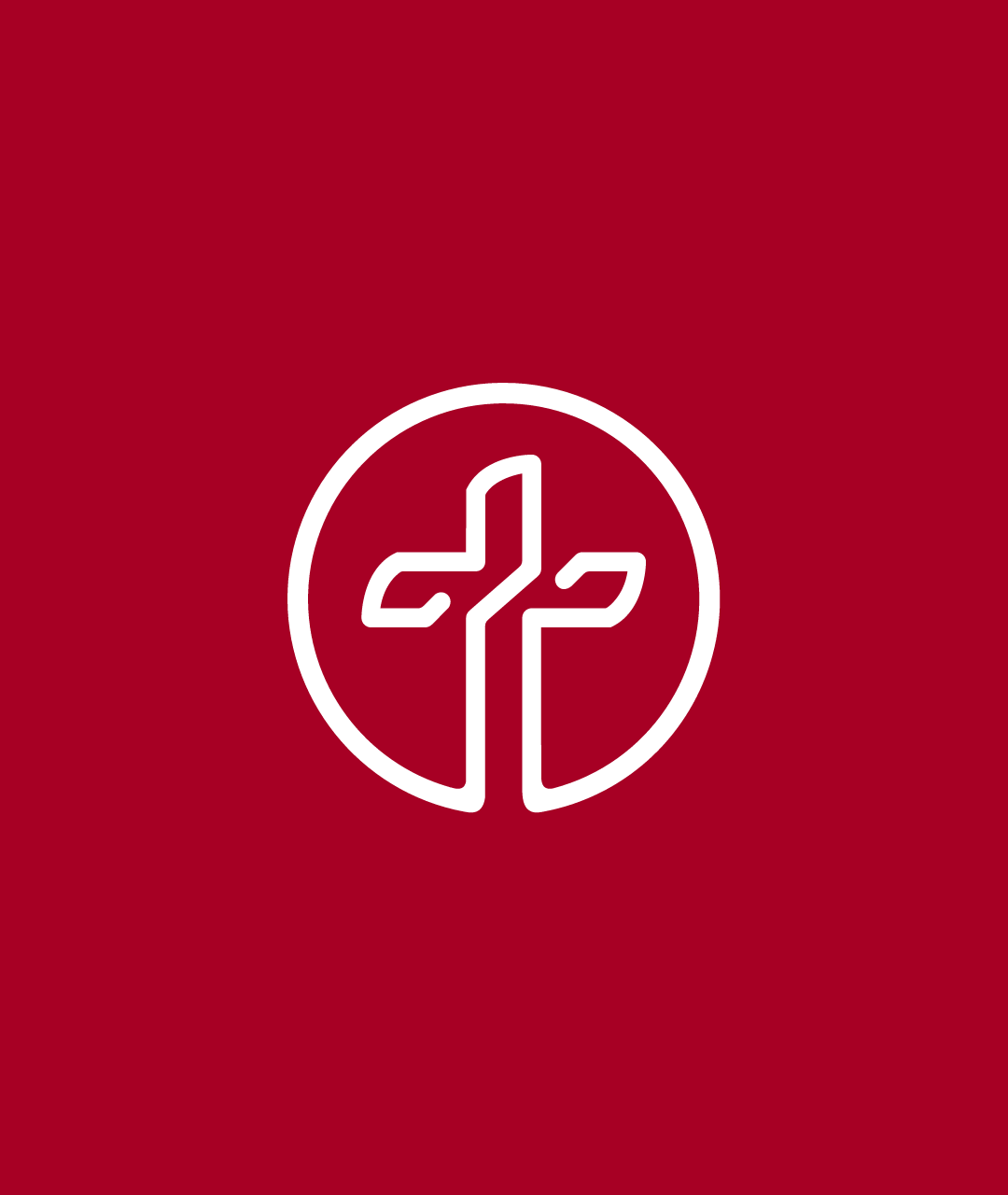 A new colour palette that honours the original red tones of ACS.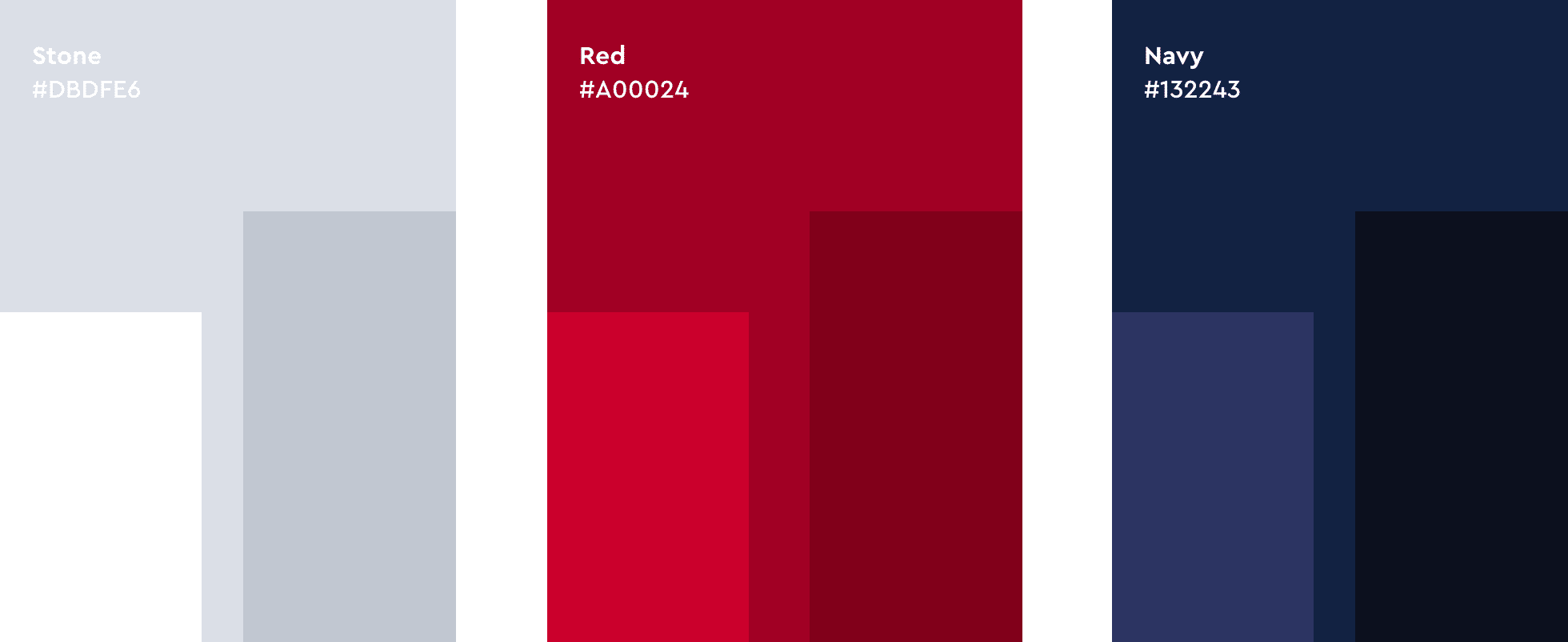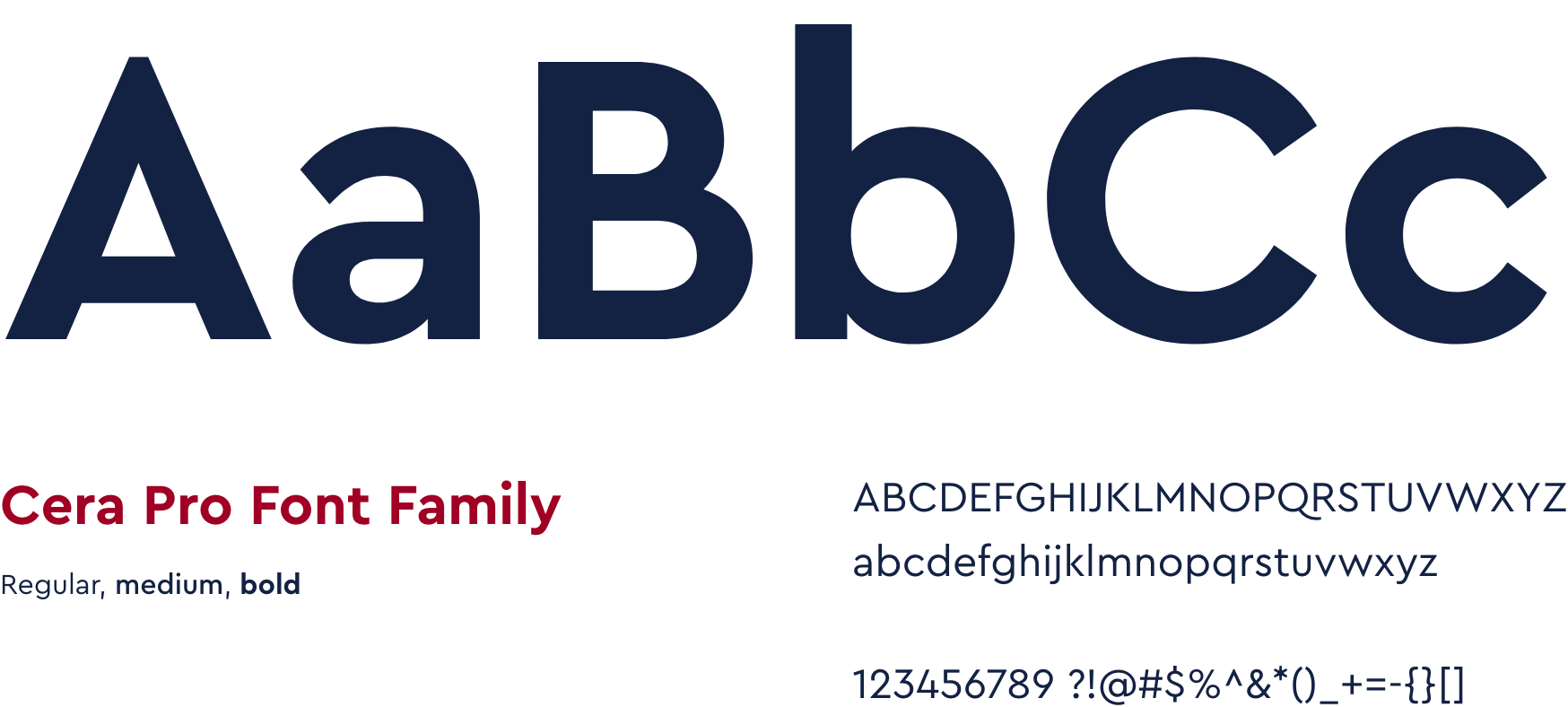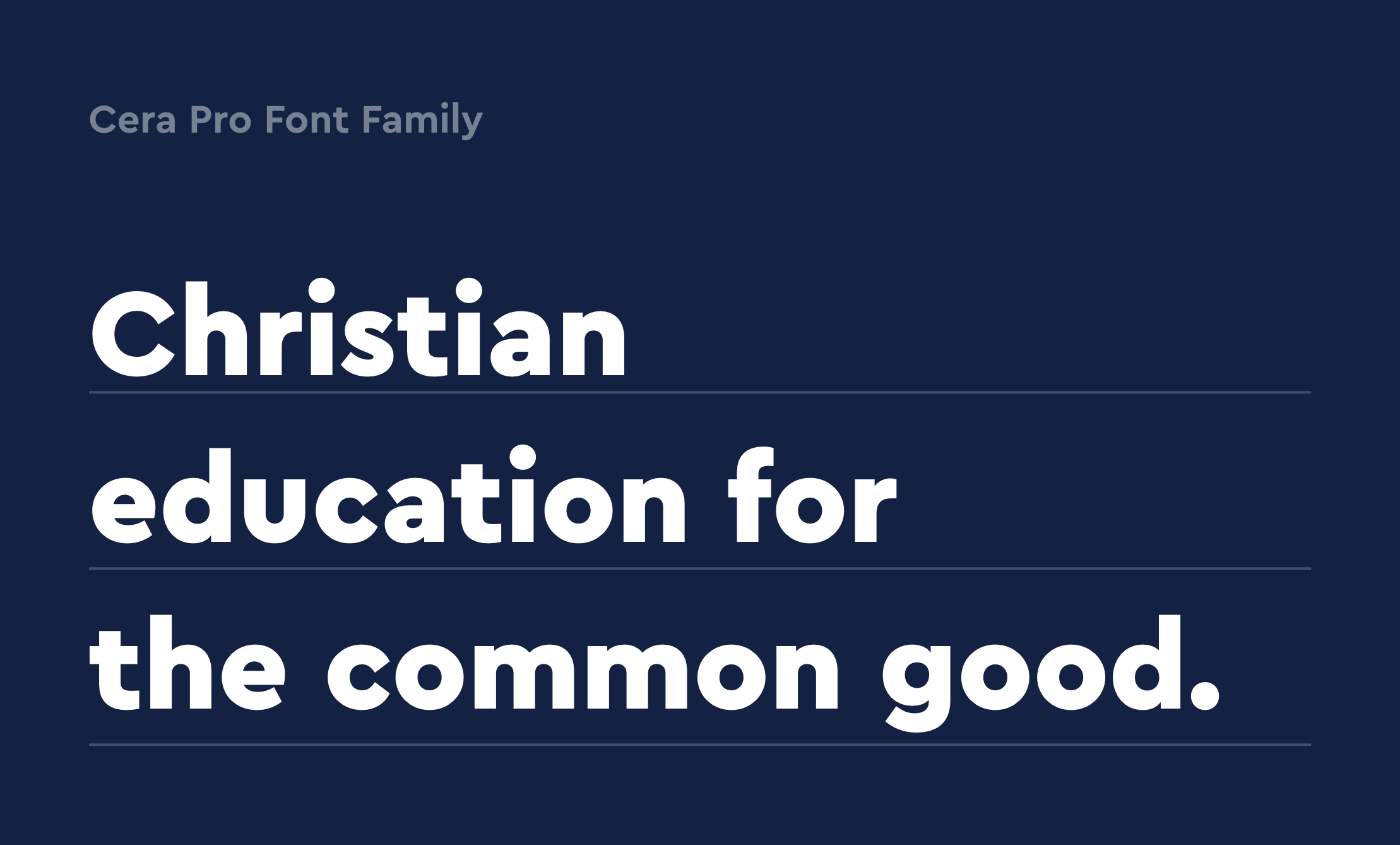 Cera Pro combines simplicity, elegance and warmth, giving the brand a friendly, professional look. The six font weights provide flexibility for print & digital mediums.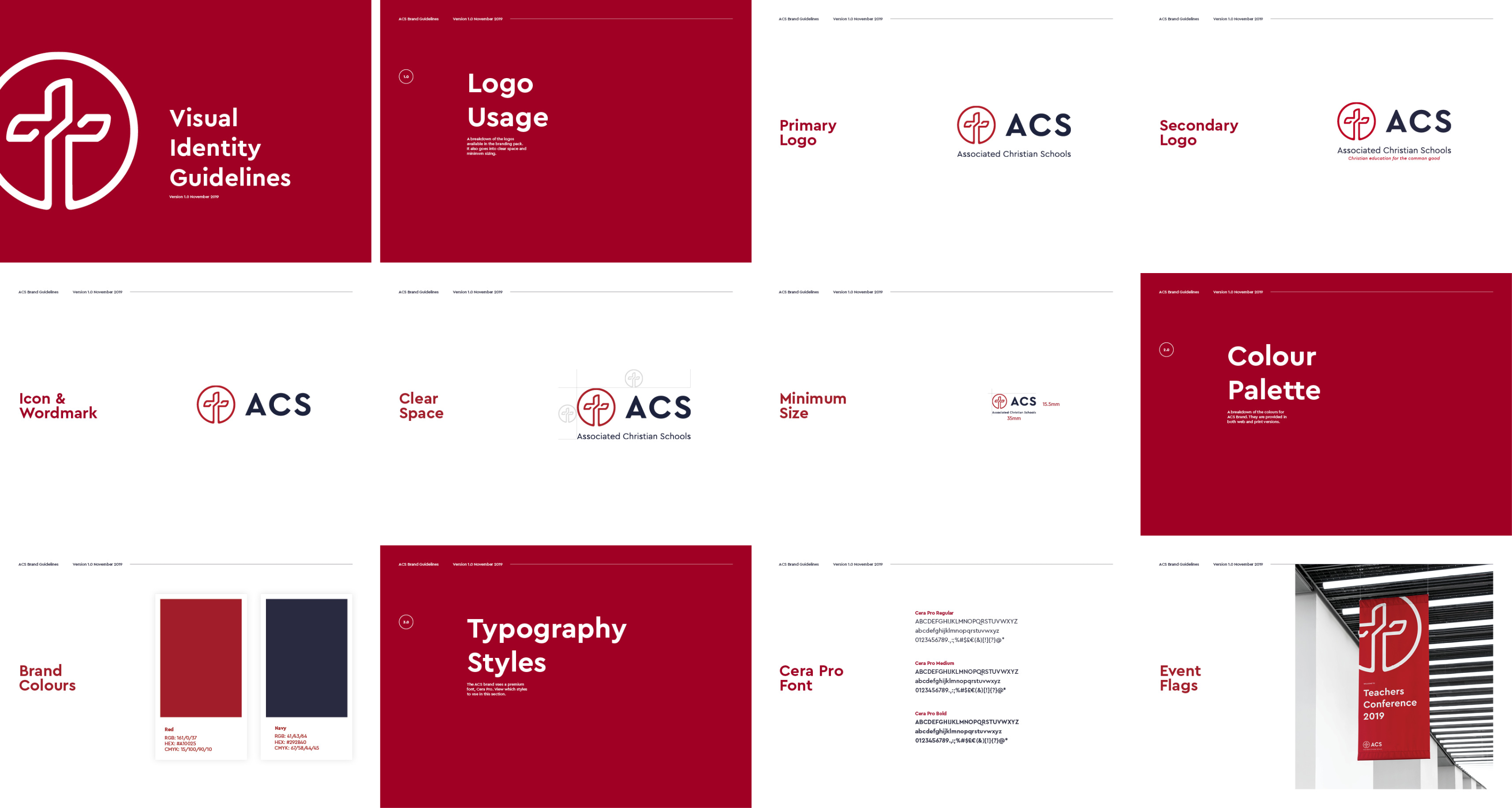 A clean and simple approach to print and digital mediums.
I provided a wide range of print designs from business cards, letterheads, envelopes, invitations and stationery. A simple and sophisticated approach for digital formats utilises the brandmark as a design flourish.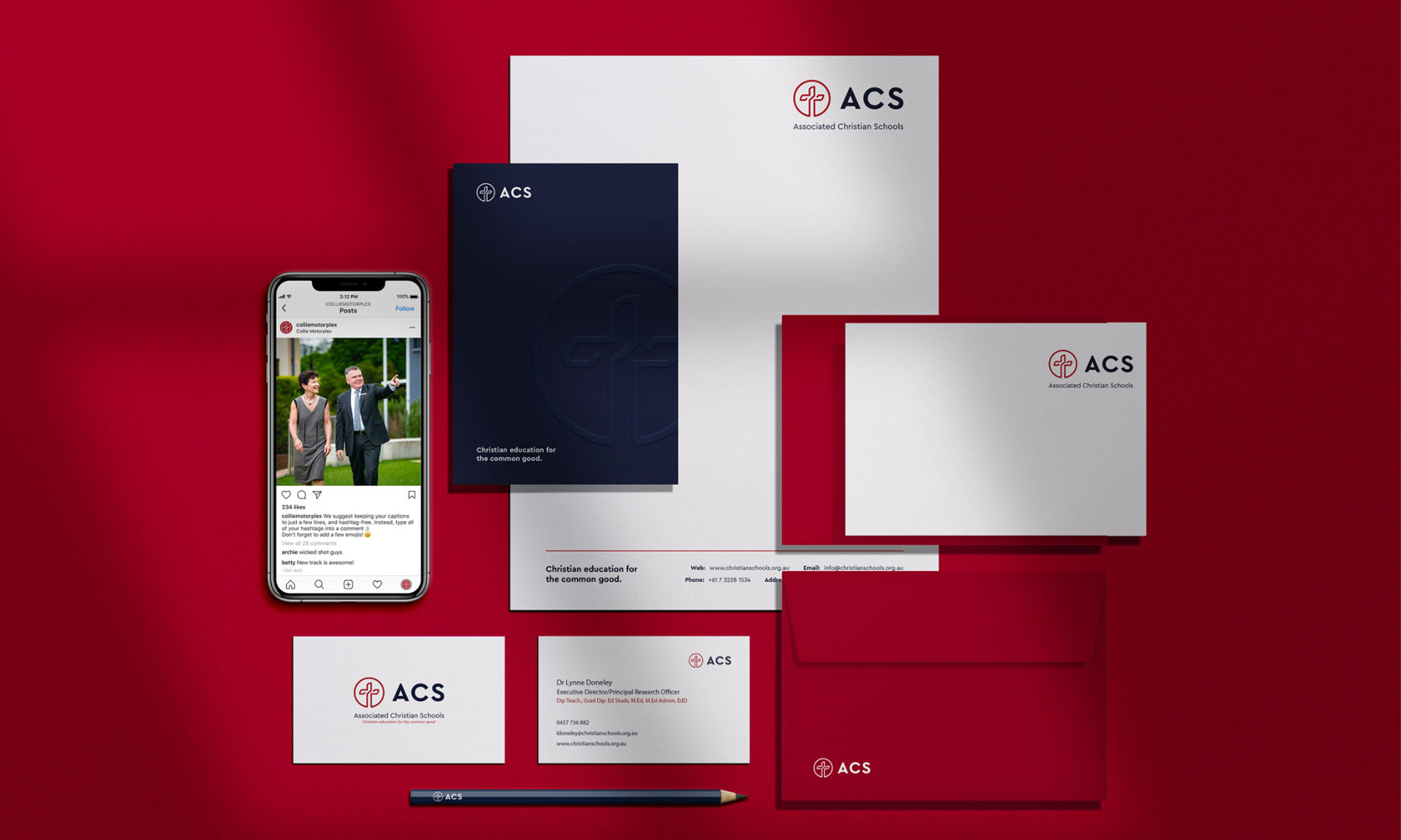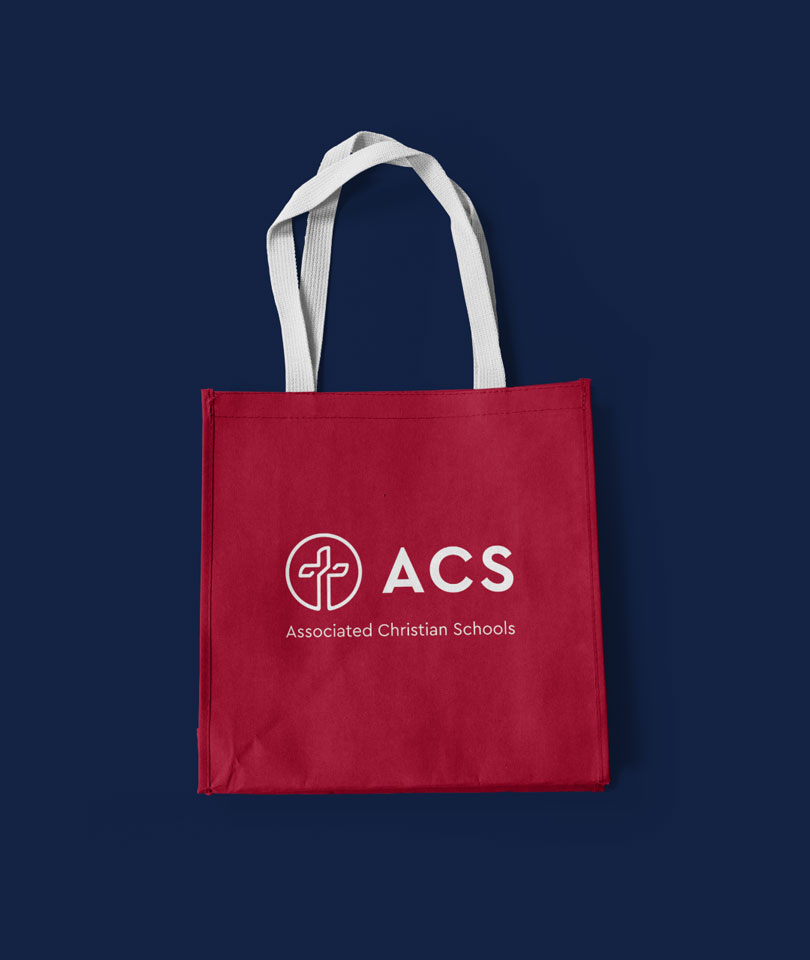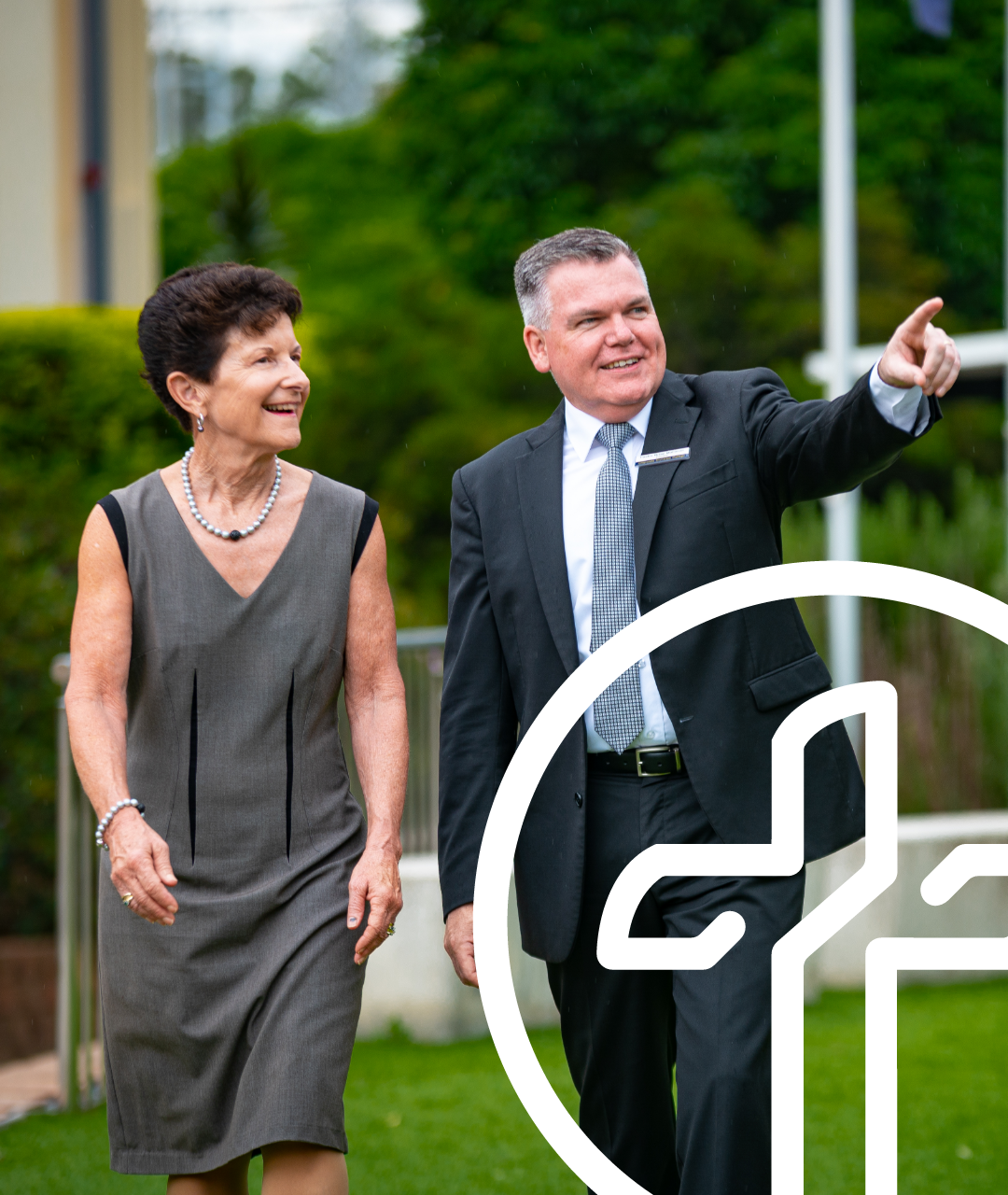 Keep meetings on track by repeating business goals.
With so many boards members present at each meeting there was a potential for discussions to turn into personal opinion to cause conflicts and agenda to be forgotten. By having a clear goal defined for the brand and strict timeframes it was easy to keep the meetings and attendees on topic.
Don't be afraid to present something "different."
The second logo concept I presented was something I thought the board members might not like, but they ended up loving the icon so much that it ended up being used for the final logo. If I chose not to pursue and present that concept, it may have never seen the light of day.